EU-Singapore Research & Innovation Cooperation: Present & Future Prospects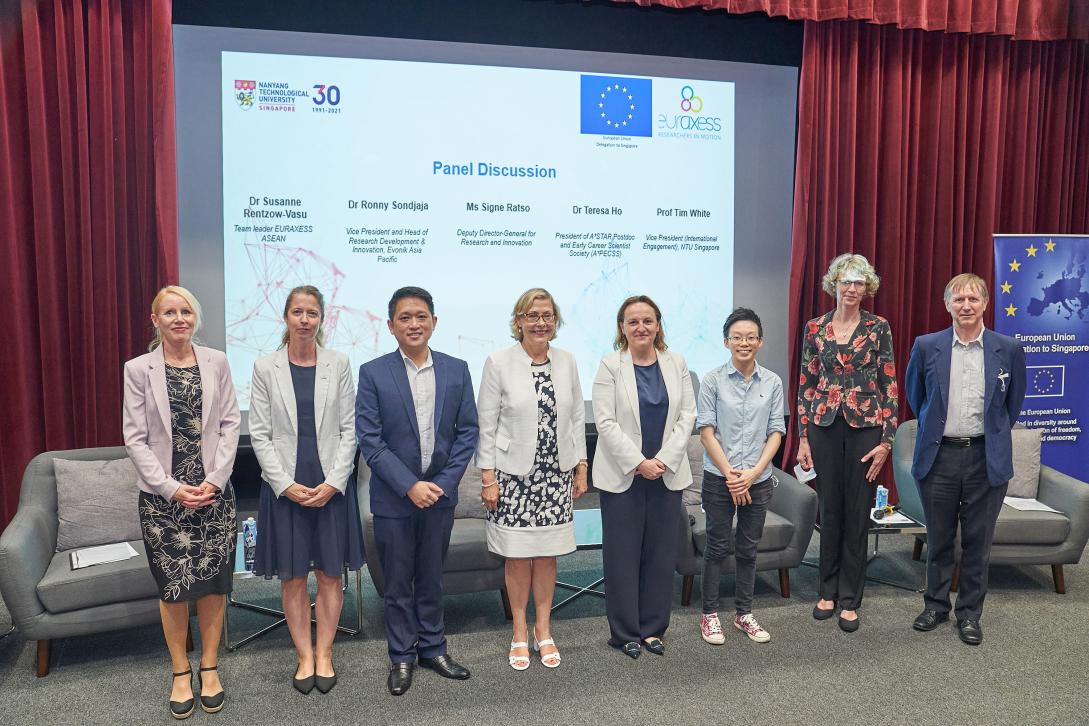 Among these was a high level panel on EU-Singapore Research and Innovation Cooperation: Present and Future Prospects held at Nanyang Technological University Singapore on 14th June 2022.
DDG Ratso presented details of the Horizon Europe programme – the world's largest international collaborative and research programme.
Horizon Europe offers a plethora of opportunities for businesses, researchers, and academic institutes of countries associated to it creating avenues for enhanced cooperation on research and innovation.
Read more in our report: Report on DDG Signe Ratso visit to Singapore
Singapore and the European Union are well-established trade partners and share common goals when it comes to research and innovation. Both have adopted forward looking strategies to support academia, business and civil society to modernise our societies in a fair and sustainable way and both recognise the importance of international cooperation to do so. This approach makes them natural allies to transform the challenges of our time into opportunities through research and innovation. Our panel brought together key stakeholders from the EU and Singapore to assess the state of collaboration in R&I and to jointly consider areas in which the relationship can be further strengthened. 
The EU Delegation to Singapore, Nanyang Technological University, Singapore and EURAXESS ASEAN hosted a panel discussion on 'EU-Singapore Research & Innovation Cooperation: Present & Future Prospects' on Tuesday, 14 June 2022 at 14.30 – 16.00 SGT.
This physical event was held at the Auditorium of the College of Humanities, Arts and Social Sciences, Nanyang Technological University, 48 Nanyang Avenue, Singapore 639818.
Presentation: Public Event Panel DDG Ratso Presentation
Recording: EU-Singapore Research & Innovation Cooperation: Present & Future Prospects Recording