European Commissioner for Agriculture Janusz Wojciechowski in Singapore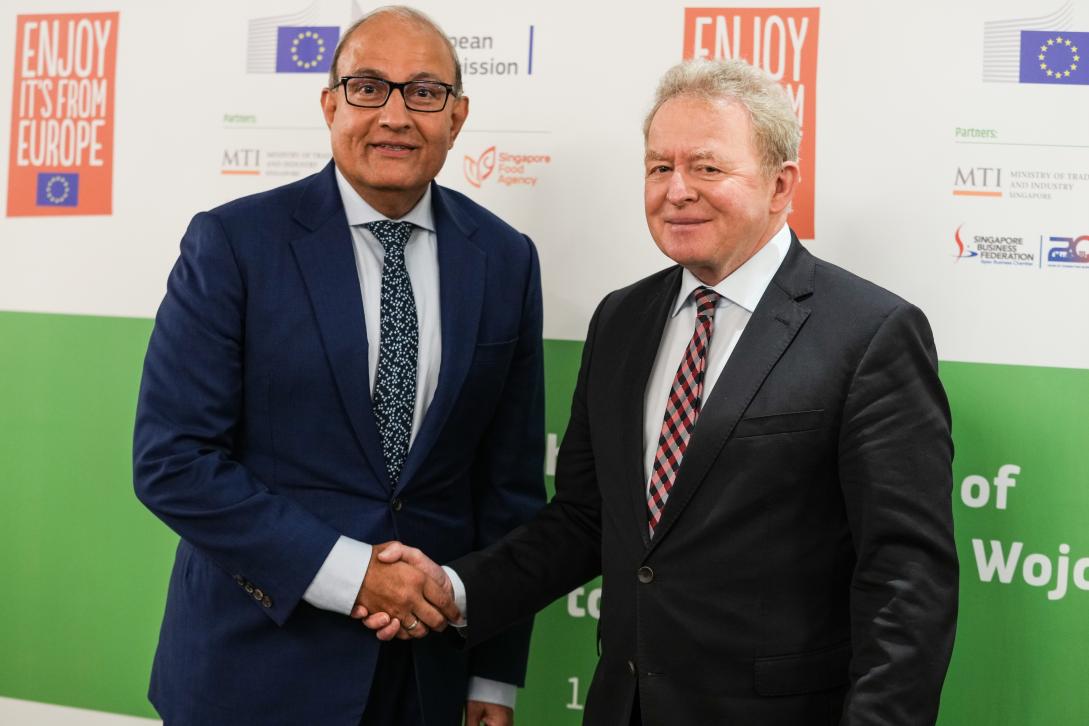 He led a delegation of senior representatives of agri-food companies and organisations from several EU Member States.
The aim of the mission was to strengthen and further promote trade in agri-food products in the framework of the EU-Singapore Free Trade Agreement that entered into force in November 2019.  During his visit, Commissioner Wojciechowski had several meetings notably with Minister-in-charge of Trade Relations, S.Iswaran and Senior Minister of State of Sustainability and Environment, Dr Koh Poh Koon. Global food security, trade opportunities for agri-food products, EU-Singapore FTA implementation, geographical indications and potential synergies between Singapore's Green Plan 2030 and the EU's farm to fork and biodiversity strategies were among key issues discussed.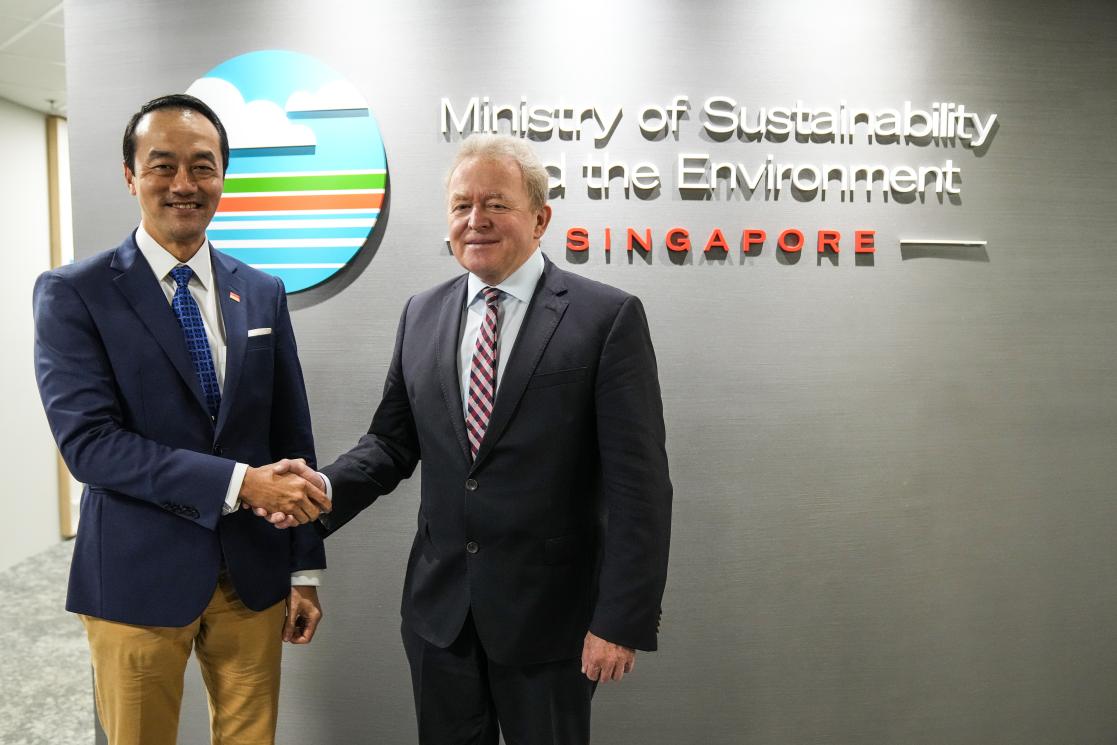 Commissioner Wojciechowski also visited FairPrice Xtra in Parkway Parade, one of the participating outlets of the More Than Food campaign, which promotes EU quality food and beverage products.
Watch the video:  https://audiovisual.ec.europa.eu/en/video/I-228262
More on the campaign: https://www.morethanfood.sg/
Singapore was the final leg of his high-level mission to South East Asia. It concluded with a business event, jointly inaugurated by Commissioner Wojciechowski and Minister Iswaran, titled Agri-Food Business Opportunities under the EU-Singapore FTA.
The business forum discussed the agreement's implementation and provided the ideal environment to facilitate exchanges and partnerships between European and Singaporean businesses in the agri-food sector.
Media
During his time in Singapore Commissioner Wojciechowski did a 9-minute live interview with Channel NewsAsia.
Watch here: https://www.youtube.com/watch?v=FxmLUxMxpnE
In addition, on the day of his arrival, Singapore's leading business daily, The Business Times published an Opinion Editorial by Commissioner Wojciechowski.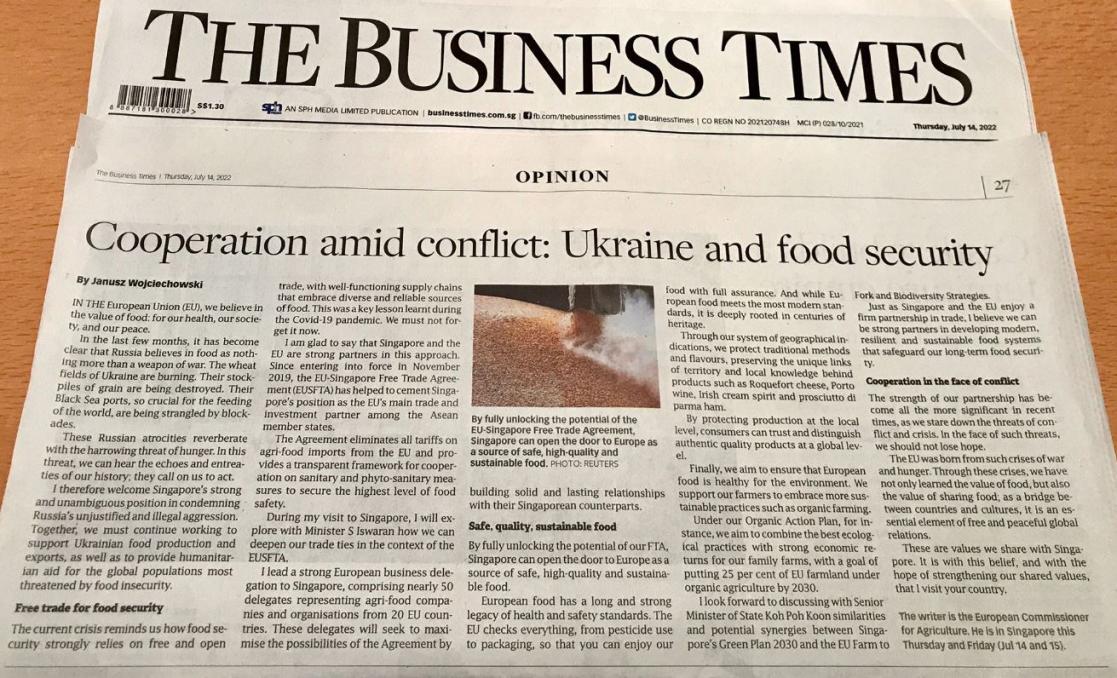 Full coverage on EBS: https://bit.ly/3RRR1QI