European Commissioner for Budget and Administration Johannes Hahn travels to South-East Asia to promote the EU as a borrower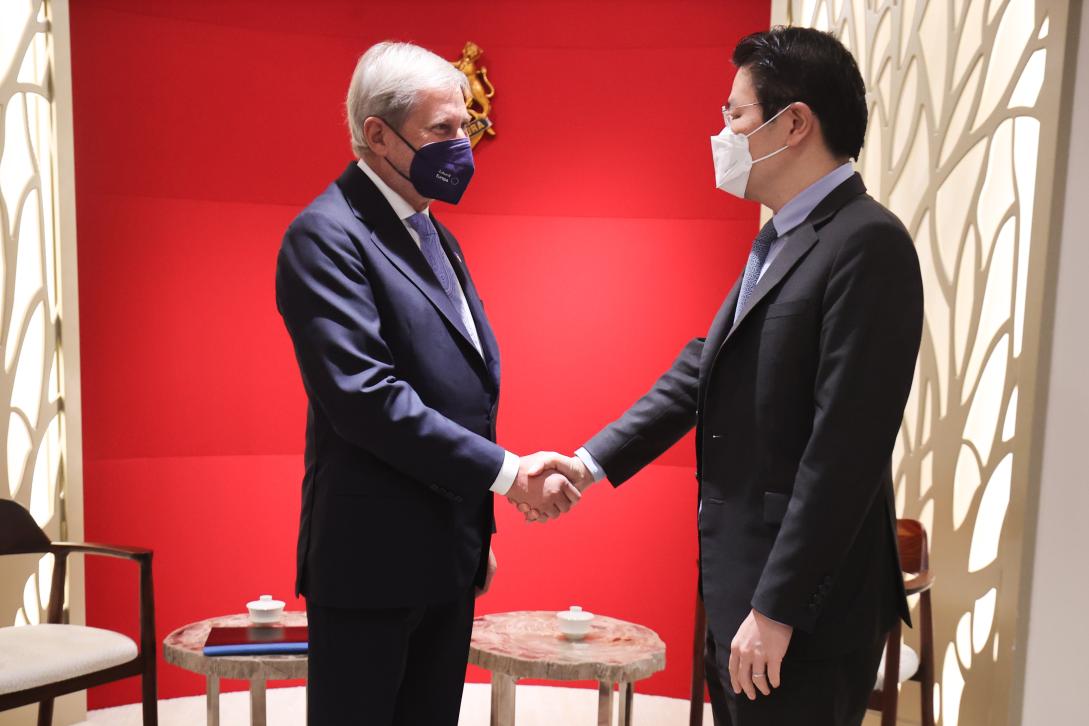 The EU's cooperation with the visited countries and with Asia in general in view of global challenges will also be in the focus of the discussions with Commissioner's interlocutors.
In Singapore, the Commissioner met Lawrence Wong, Deputy Prime Minister and Minister of Finance on 19 July 2022. Commissioner Hahn called the meeting an "Inspiring exchange about current global challenges as well as investment opportunities stemming from #NGEU funding strategy, esp. in green & digital." (Source Twitter @JHahnEU)
On 18th July 2022, he had meetings with Ravi Menon, Managing Director of the Monetary Authority of Singapore, Chow Kiat Lim, Chief Executive Officer (CEO) of the Government of Singapore Investment Corporation and Dilhan Pillay, CEO of Temasek Holdings, the Singaporean state holding company.
Commissioner Hahn took part in the one-day conference "Asia's role in Europe's future" organised by the financial think-tank Official Monetary and Financial Institutions Forum (OMFIF) and delivered this keynote address. 
Full coverage on EBS: https://audiovisual.ec.europa.eu/en/reportage/P-058665