EU envoy commends the Annual Juba Film Festival
Dionyz Hochel, the Deputy Head of the European Union Delegation to South Sudan has commended the Annual Juba Film Festival, organised every end of year which brings together film actors, producers and directors to showcase original stories of the people of the new nation.
The films that mainly cover the themes of peace, human rights, domestic violence and conflict among others are screened in several locations including public universities before the grand finale at Nyakuron Cultural Centre, Juba City.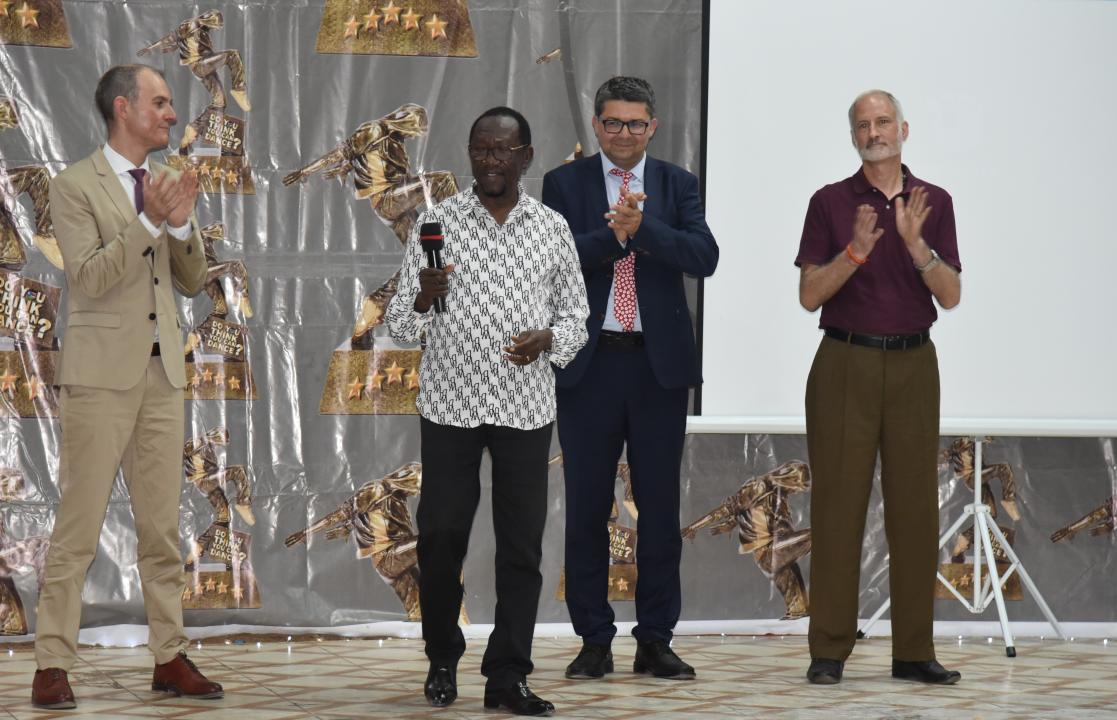 This year's finale came just a day after the celebration of the International Human Rights Day, 10th December.
"We are delighted not only to financially support the Juba Film Festival but also to screen the documentary film Collective. This Romanian documentary film received acclaim from critics and many awards, including from the European Film Awards. It was nominated at the 93rd American Academy Awards for the Best Documentary Feature and Best International Feature Film categories," Hochel said at the event on Saturday.
"We commemorated the International Day of Human Rights yesterday. It marked the day in 1948 when the UN General Assembly adopted the Universal Declaration of Human Rights. The free artistic, musical and film expressions are fundamental human rights. The screening for Collective was possible thanks to the LUX Award Team in the European Parliament."
According to the European Diplomat, the Treaty of Lisbon places great importance on culture: the preamble to the Treaty on European Union (TEU) explicitly refers to 'drawing inspiration from the cultural, religious and humanist inheritance of Europe'.
"As specified in the Lisbon Treaty, one of EU's key aims is to 'respect its rich cultural and linguistic diversity and ensure that Europe's cultural heritage is safeguarded and enhanced. The EU and the Member States may also foster cooperation in culture with non-EU countries and international organizations. Together with member states like Germany, we will continue to support the film industry in South Sudan," Hochel added.
Emphasising the importance of culture, Mr. Hochel recalled the famous statement of Jean Monnet, one of the founding fathers of the European Union, who said: "If I were to do it again from scratch, I would start with culture".
The glamourous Juba Films Festival Finale brought together hundreds of audience including students, government officials, and local and foreign diplomats from the European Union, Djibouti, Germany, USA and the UN Mission in South Sudan's Human Rights Division.