EU Investment Forum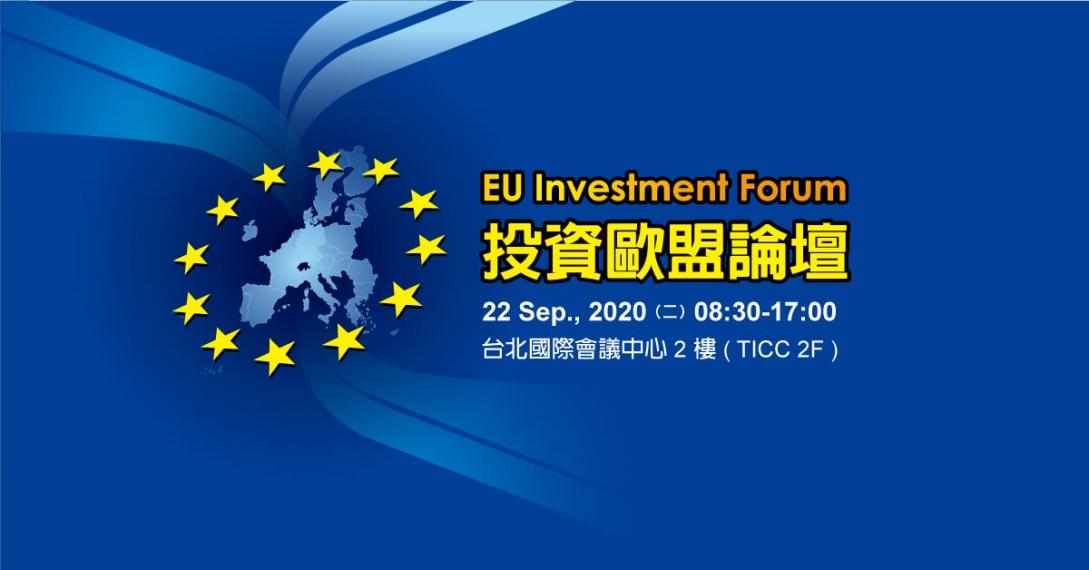 The EU Investment Forum (EIF) will illustrate the investment opportunities in the EU. Given the changes in the global economy investing in the EU has become more interesting than ever for companies to diversify supply chains and to move closer to the markets.
More than 24 experts from Taiwan and the EU will discuss the European investment environment, laws and regulations, taxation aspects and the industrial policies of EU Member States in selected key sectors such as ICT, automotive and biotech/health. Moreover, Taiwanese companies that have already invested in the EU will share their experiences in operating and investing in the European market.
The EIF also hosts an investment fair where the 15 EU Member States in Taiwan will present first-hand information and provide support of how to expand your business to Europe.
Go Europe! Do not miss this great opportunity. We look forward to seeing you all there!
Register now: https://www.accupass.com/go/EIF2020
Want to learn more about the vibrant investment environment of the European Union and its Member States?
Check out the 
brochure - your investment guide to the European Union.