EU Partners Promote Cluster Approach in Agribusiness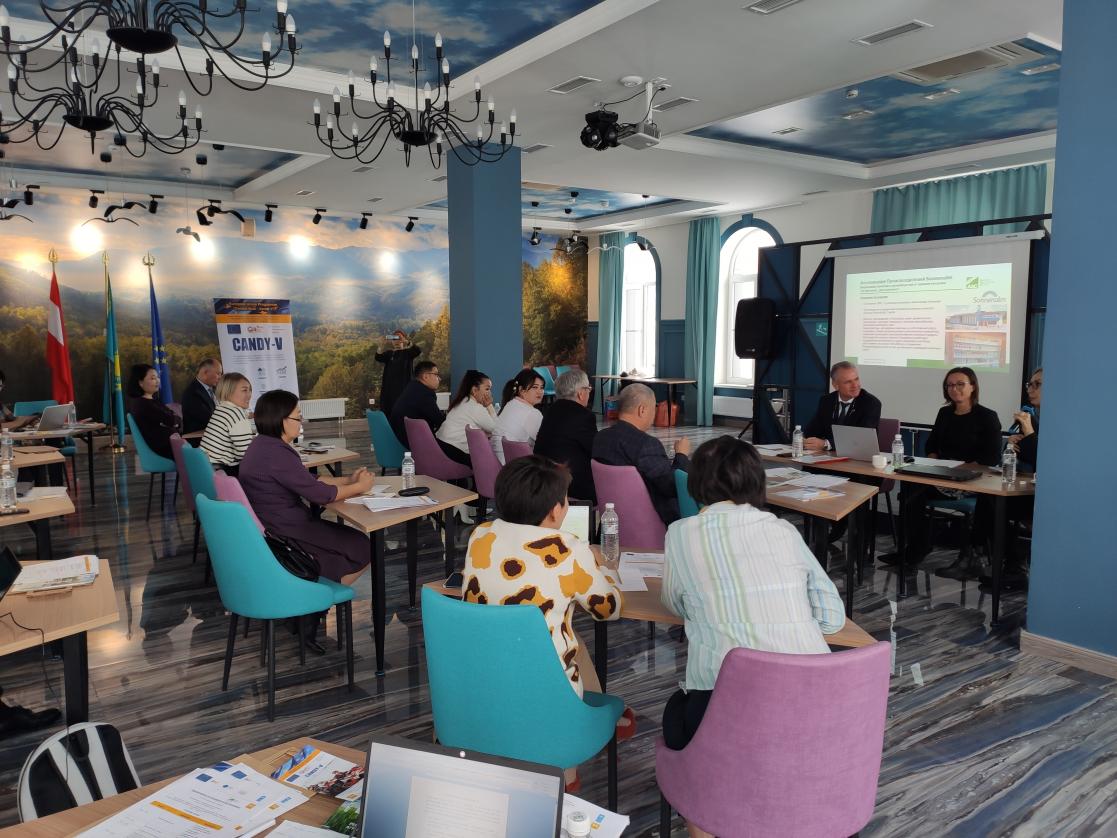 To promote agribusiness competitiveness in Central Asia and following the regional strategic goal to support the integration of Central Asian countries into the global economy, members of the regional consortium «CANDY», jointly with development aid partners held a capacity building workshop on cluster approach in agribusiness. The two two-day events took place sequentially in Tashkent, Uzbekistan and Almaty, Kazakhstan from October 18-22, 2021.
Successful agribusiness clusters will allow involved enterprises to become more innovative, efficient, sustainable, and ultimately competitive. Private companies and business intermediaries shall build effective systems and models of horizontal and vertical interaction/collaboration among cluster members and cluster result-oriented management to promote access to markets, facilitate dialogue with state stakeholders and other national and international partners.
The role of the relevant public authorities is to design, introduce, and maintain preconditions, e. g. supporting programs and policy frameworks for the development of agribusinesses clusters.
The aim of this project module is capacity building of all stakeholders in cluster approach to foster the creation of prerequisites for the launching of national agricultural clusters in Central Asian countries by providing know-how from the European Union.
Earlier, in July 2021, the first two-day introductory trainings were held in the form of a webinar for relevant government agencies representatives and representatives of private sector and business intermediaries from Uzbekistan, Kazakhstan, Kyrgyzstan, and Tajikistan.
The introductory online sessions and field workshops were held by Mr. Hermann Wieser, Chief Executive Officer of the Austrian Agricultural Cluster (https://www.aac.or.at ) and Ms. Irina Dvorak, Assistant of the Austrian Agricultural Cluster.
This workshops were organized by the "CANDY V" consortium led by the Austrian internationally active organization Hilfswerk International in the framework of the project "Regional integration and capacity building to boost Agribusiness MSMEs competitiveness and trade Promotion in Central Asia – CANDY V", funded by the European Union program "Central Asia - Invest V" and the Austrian Development Cooperation jointly with the UNDP Regional project "Aid for Trade for Central Asia" funded by the Government of Finland.
For more information/participation, please contact the following e-mails: aslanov@hilfswerk.tj.