No one left behind (Farogir): Inclusive and sustainable Youth empowerment through e-governance and opportunities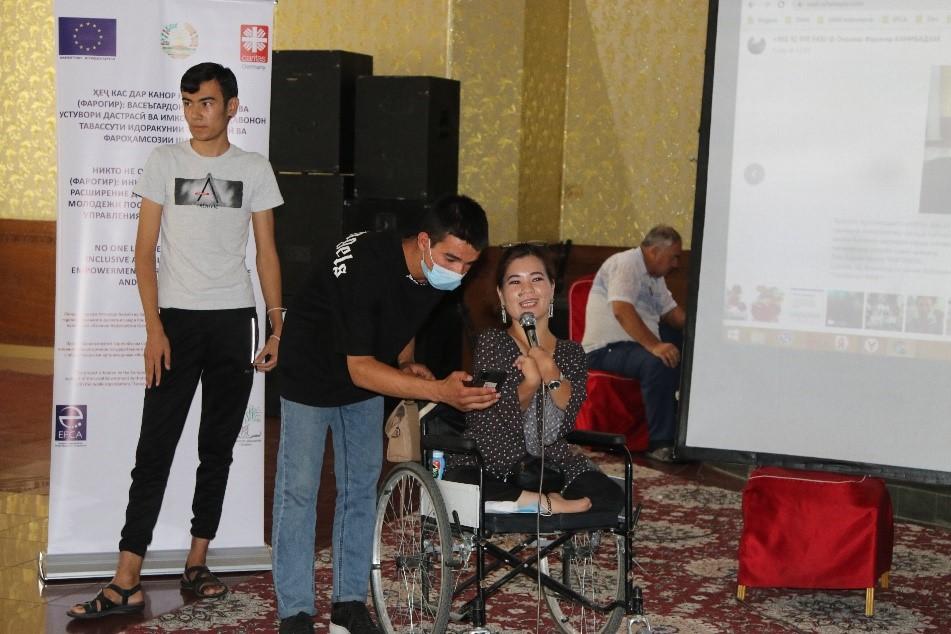 Building a brighter future for young people
It was a success in a couple of months and several meetings, trainings in a hybrid format, to bring together more than 350 young girls and boys with and without disabilities in two areas, willing to learn and show their contribution to the development of their community!
The youth from the Shahritus district and the city of Konibodom using Google classroom, Zoom and other nowadays computer programs learned how to develop the problem-solving skills and basic digital competencies. Having passed the online tests and two rounds of trainings, the remained 160 active participants turned into 15 voluntary groups. Working in groups helped the youth develop skills specific to collaborative efforts, allowing them to tackle complex problems, share knowledge and skills, hold one another accountable and develop their own voice and perspectives in relation to peers.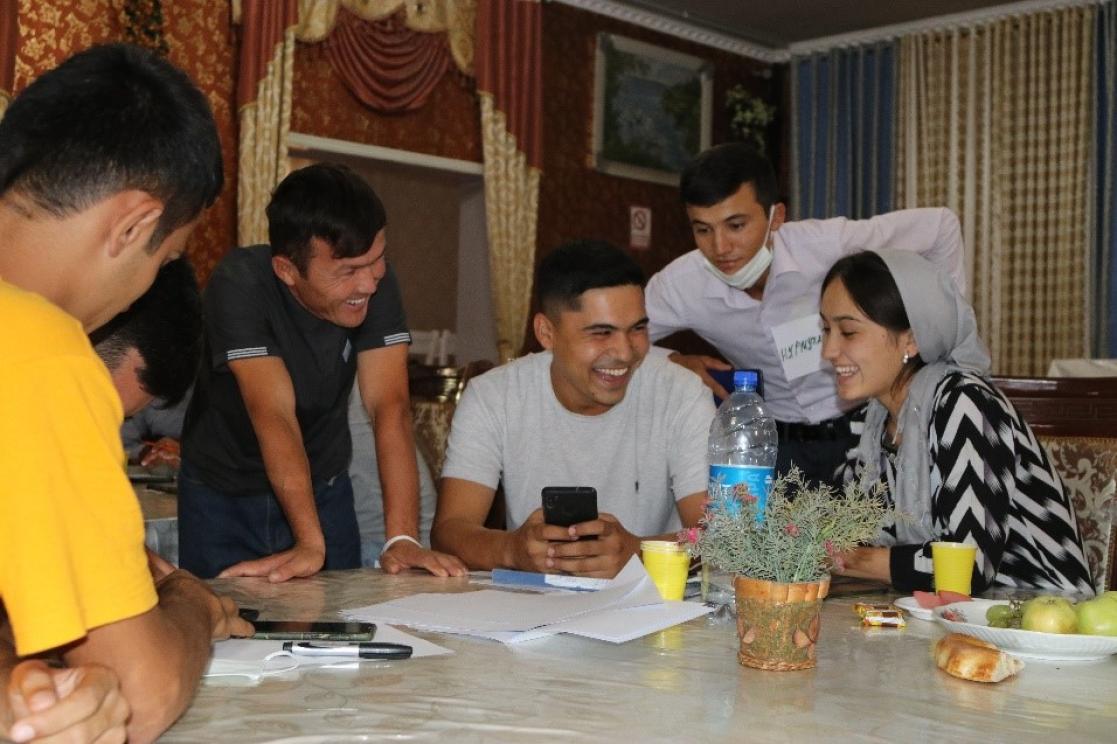 Youth capacity building trainings in a hybrid format. Following a couple of on-line trainings, one in-person training was conducted. Working in groups the participants turned into voluntary groups. @Caritas Germany
The EU funded NO ONE LEFT BEHIND project continues providing opportunities to expand access to digital education and helping train more youth with disabilities on adaptive skills and income-generating activities that they need to tackle future challenges.
From migration to entrepreneurship
"We produce 100 to 150 foam concrete blocks per day and the income we receive is equal to the amount we used to earn during labor migration," says 27-year-old Amir Mirzoev who lives in Yoqub Karimov village of Tajikistan's southern Shahritus district. And he knows how difficult it is to live and work far from his homeland.
Having learned about the EU-funded NO ONE LEFT BEHIND project, Amir registered and attended a series of on-line and in-person youth capacity building and business trainings. Business trainings were much more interesting for Amir that encouraged him to start his own business.
Amir is demonstrating his product proudly. @Caritas Germany
Having graduated from university in 2016, Amir spent two years as a migrant worker in Russia as at home he did not find any opportunities for employment. After return he served in the army and supported his father in farm lands.
Thus, with funds borrowed from his father and knowledge gained from the trainings, Amir purchased all necessary equipment and materials to produce foam concrete blocks, which were only available in the neighboring district. He also motivated two young people in his village to get involved in his business rather than migrating to Russia.
The purchased equipment and materials are under use for producing foam concrete blocks.  @Caritas Germany.
PRACTICAL INFORMATION
OVERVIEW