Jenga Amani Yetu: Building Peaceful Communities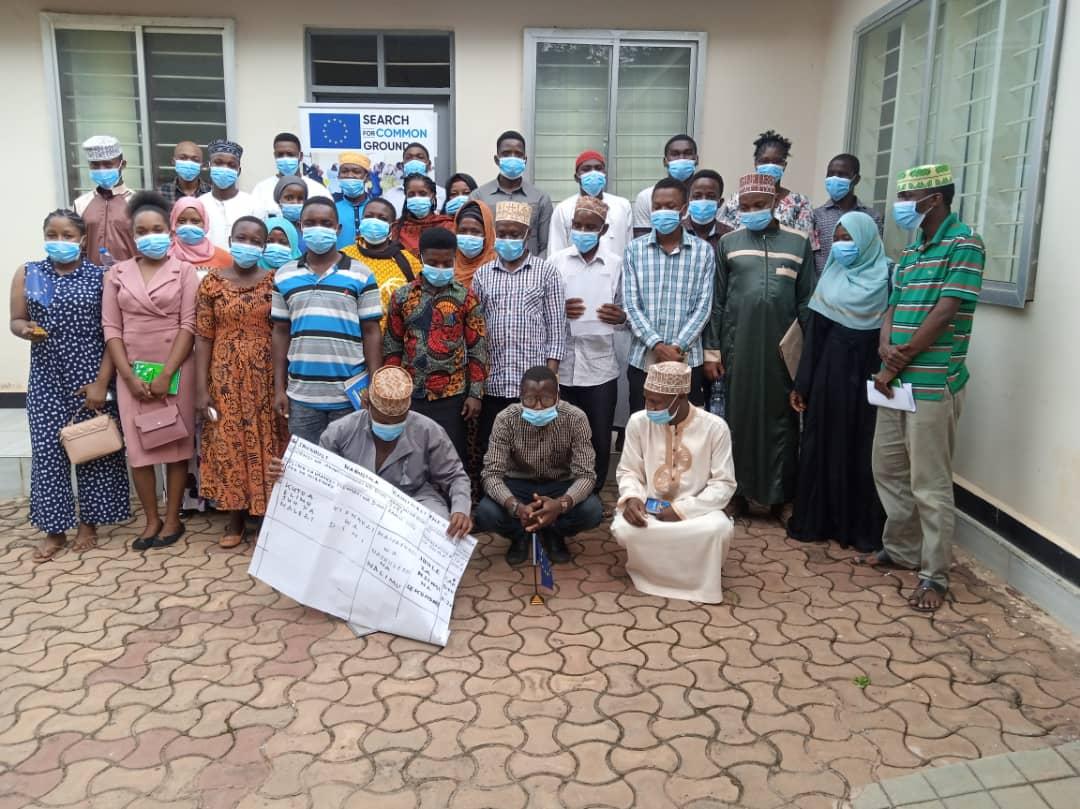 ACTIVITIES
Creation and strengthening of platforms to share information and dialogue on critical issues, such as ethnic/family disagreements, land and natural resources, and political competition, Family-related disagreement, including GBV, election related problems, among others.

CSO, media and government work together to identify and implement constructive solutions that directly address these sensitive issues.

Elaboration and dissemination via different Media of positive stories of peace and dialogue on sensitive and dividing issues, challenging prevailing stereotypes and transforming mutual negative perceptions across different groups of the communities
EXPECTED RESULTS/IMPACT
Baseline study and conflict scan, updated each year to establish main vectors of conflict in the targeted areas.

CSO, Government staff have been trained on Common Ground Approach  - a specific methodology fostering dialogue for peace at community level. Trained Government staff and Youth have then been selected as "champions" to foster dialogue on conflicts involving their communities and find common solutions.

Coalition building forums and Civil Society-Government forums have further fostered this approach leading to common and shared solutions to conflictual issues. 

 Trainings for journalist and media have complemented the mentioned activities with the development and implementation of a Media Peace Campaign, using radio, video and social media.
PRACTICAL INFORMATION
OVERVIEW
EUR 1M (2. 6 Billion TZS)
Legal and Human Rights Centre (LHRC) and Zanzibar Legal Services Centre (ZLSC)
900,000 (2.3 Billion TZS)