The EU and Member States join hands to help stranded Europeans in Thailand return home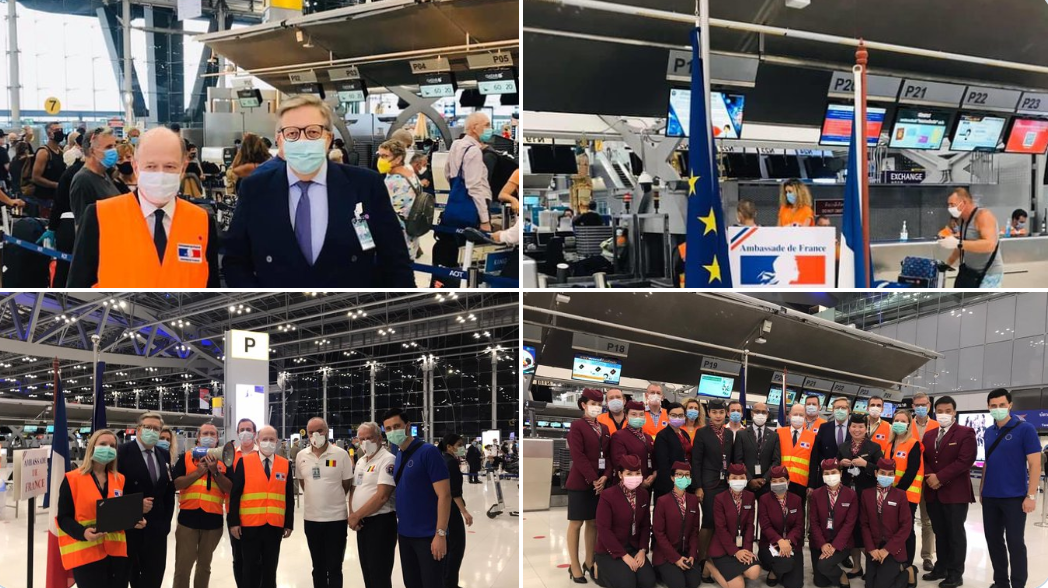 Thailand is a very popular destination for European tourists, but due to the COVID-19 outbreak many of them have seen their return flights cancelled, leaving them with limited options. Thanks to a joint European endeavour, however, EU citizens stranded in Thailand have begun their journey home through repatriation flights leaving from Bangkok and Phuket. 
In an act of European solidarity, Germany has taken the lead so far in organising most of these flights from Thailand, which are supported by the European Union Civil Protection Mechanism (UCPM). The first two flights under this collaboration, departed from Phuket on 2 April and Bangkok on 3 April, brought home more than 500 EU citizens from 11 Member States. Further flights are planned over the coming week.
https://twitter.com/PirkkaTapiola/status/1246724260917170176
"The European Union was founded on the idea of solidarity. Never is this solidarity more important than in times of great need. Helping our citizens in countries outside the EU return home is therefore our absolute priority right now. I am grateful to Germany for opening their flights to fellow Europeans and glad that, together with my colleagues from other EU Member States, we can be at the service of our citizens and contribute to their safe return," said the Ambassador of the European Union to Thailand.
https://www.facebook.com/1501896545/posts/10216977492378488/?d=n
In addition to the flights organised by the German Embassy in Bangkok, the UCPM also supported repatriation flights from Thailand organised by the Czech Republic and Lithuania, with dozens of EU citizens from 10 Member States on board. Flights to the Czech Republic included more than 160 citizens of Austria, Slovakia, Hungary, Italy, France, Germany and Switzerland.
---
See Also