6 Timorese ERASMUS students will study in Marburg, Germany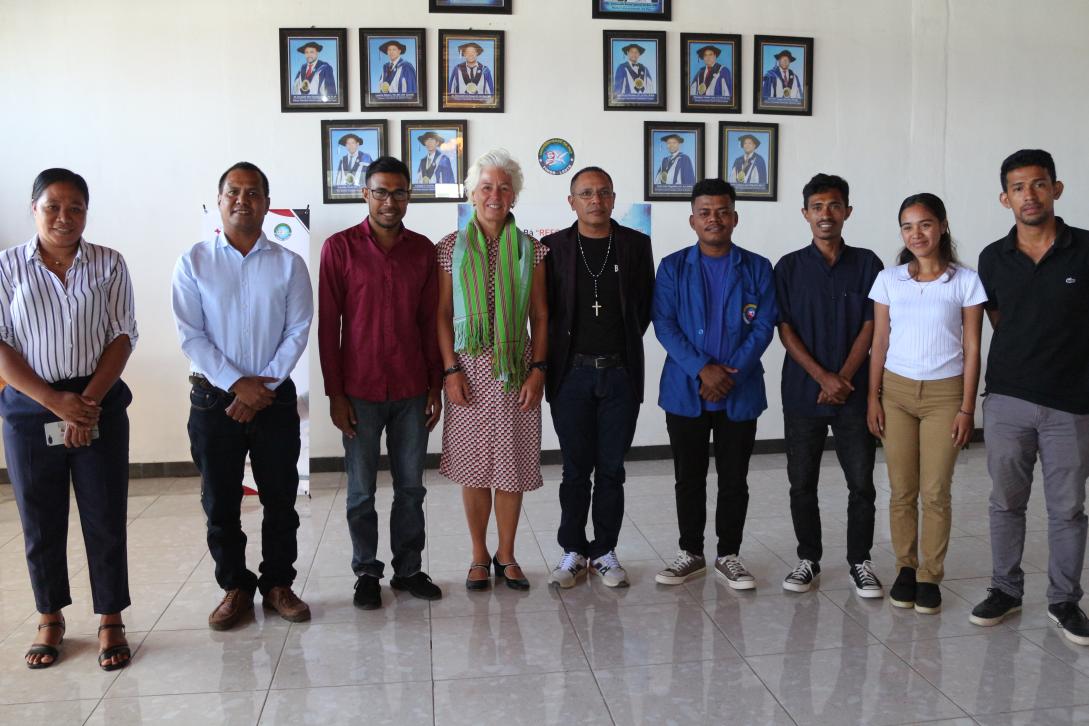 Good luck to the six UNPAZ (Universidade da Paz) students who will go to study at Marburg University, Germany, under the EU Erasmus programme.
It was a great pleasure for the Chargé d'Affairs of the European Union Dlegation to Timor-Leste, Dörthe Wacker, to be part of the farewell ceremony organised by UNPAZ and attended by UNPAZ Rector, Dr Adolmando Soares Amaral, the Erasmus Team Leader, Mr Luis Cardoso, faculty, alumni, parents and students, including the five Erasmus students who recently returned from Marburg University and who shared their experiences with very inspiring remarks.
"Take full advantage of the opportunity to study in Europe and make Timor-Leste known. Enrich your thinking to contribute to the development of Timor-Leste, which will result in improved wellbeing of our people.", said the UNPAZ Rector.
Hare'e dalan ( have a safe trip ) Erasmus champions!