European Union project PROCULTURA PALOP-TL supports a Timorese gastronomic culture project, an initiative of the Quesadhip Ruak Centre Foundation, subsidised by DIVERSIDADE - funding instrument for cultural diversity, citizenship and identity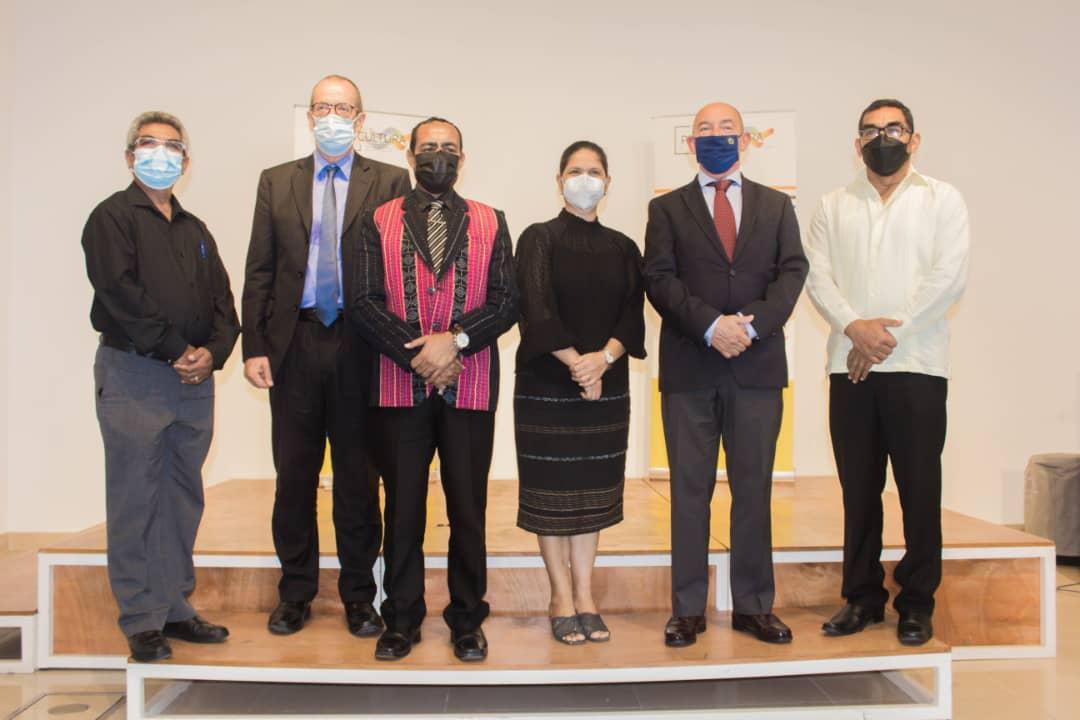 The European Union PROCULTURA PALOP-TL project will finance, during the year 2022, in the amount of 20,000 euros (21,800 USD), the "Ancestral Gastronomic Culture and Timorese Agriculture" project, related to the Timorese gastronomic cultural identity, presented by the Quesadhip Ruak Centre Foundation.
The contract signature took place this morning at the Portuguese Cultural Centre of the Portuguese Embassy in Dili, and was attended by his Excellency the Portuguese Ambassador in Dili, Mr. José Pedro Machado Vieira, his Excellency the European Union Ambassador, Mr. Andrew Jacobs, and the First Lady of Timor-Leste, Mrs. Isabel da Costa Ferreira, among other guests.
"The Foundation's Citizenship Houses will play a key role in this project, which interconnects gastronomic cultural heritage, food and nutrition education and sustainable agriculture in Timor-Leste", said Dr. Isabel da Costa Ferreira. "This project will contribute to the objective of strengthening active citizenship and identity as social values, through the enhancement of gastronomic intangible cultural heritage and its relationship with social action and education" added the Portuguese Ambassador in Dili, José Pedro Machado Vieira."The European Union believes that culture has the power to build bridges between people, particularly young people. It strengthens mutual understanding and especially is a driver for inclusive economic growth and social development through the creation of decent jobs. For this reason, we have developed several programs to support the cultural area, of which Procultura is a concrete contribution to the realization of this vision", stated the Ambassador of the European Union in Timor-Leste, Andrew Jacobs.
Within the scope of this action of PROCULTURA PALOP-TL, 6 projects were selected in Timor-Leste, for a total amount of around 62.000€ (USD 67.580), in various areas of the cultural sector such as gastronomy, children's and youth literature, handicrafts, multimedia and arts education. The next DIVERSIDADE call in Timor-Leste will run from January to March 2022, and is intended to fund projects or actions up to 10.000€ (USD 10.900) which use creativity, heritage, cultural knowledge and intellectual property as resources to produce goods and services of added economic value, without neglecting the social and cultural components.    DIVERSDIDADE - Financing instrument for cultural diversity, citizenship and identity, is managed by Camões - Portuguese Cultural Centre, in partnership with EUNIC - Network of Cultural Institutes and Embassies of the European Union and is part of the activities promoted by PROCULTURA - Promotion of Employment in Income-Generating Activities in the Cultural Sector, in the PALOP countries and Timor-Leste.
PROCULTURA PALOP-TL is an Action of the Multiannual Indicative Programme PALOP - Timor-Leste and European Union, financed by the European Union, co-financed and managed by Camões, I.P. and co-financed by the Calouste Gulbenkian Foundation. It aims to contribute to job creation in income generating activities in the cultural and creative economy in the PALOP and Timor-Leste.