Celebrating Europe Day in the Republic of Uganda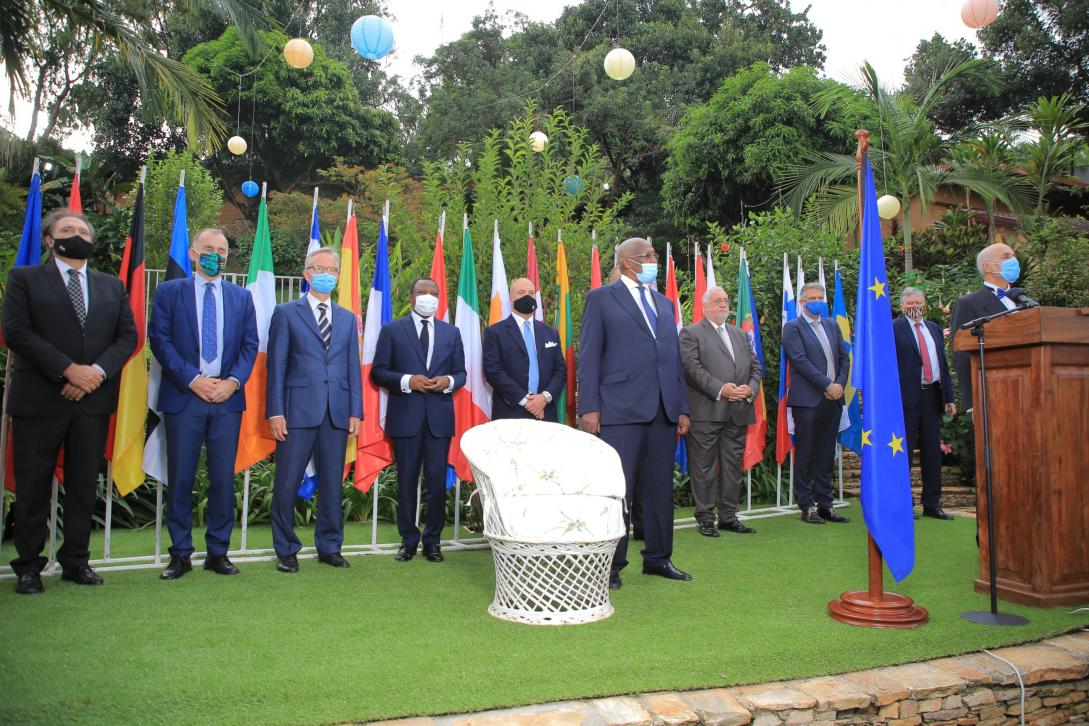 On the occasion to mark Europe Day in the Republic of Uganda, H.E Ambassador Attilio Pacifici, the EU Head of Delegation to Uganda hosted a closed door reception at his residence in strict observance to Covid-19 standard operating procedures.
The EU Ambassador delivered remarks outlining the importance of building a more just, inclusive and peaceful world, and stated: "We do not celebrate the end of a war or the victory of an alliance, nor do we celebrate today the liberation of a country or a successful revolution. We celebrate on the 9th of May a vision and the beginning of a new reality built by the very countries which had been fighting against each other for too long and which chose to follow a new path for their joint future focussed on peace, prosperity and solidarity." 
The Hon. Minister of Foreign Affairs, H.E Sam Kutesa represented the Government of Uganda and delivered remarks stating: "On this day that celebrates peace in Europe, we welcome the contribution by the EU in the maintenance of Regional and International peace and security. I wish to underline that Uganda is committed to supporting peace and security in the region and is ready to work with the EU in addressing the peace and security challenges in the Great Lakes Region and beyond."
See in full: