Death Penalty Day: EU Heads of Mission visit Luzira death row-inmates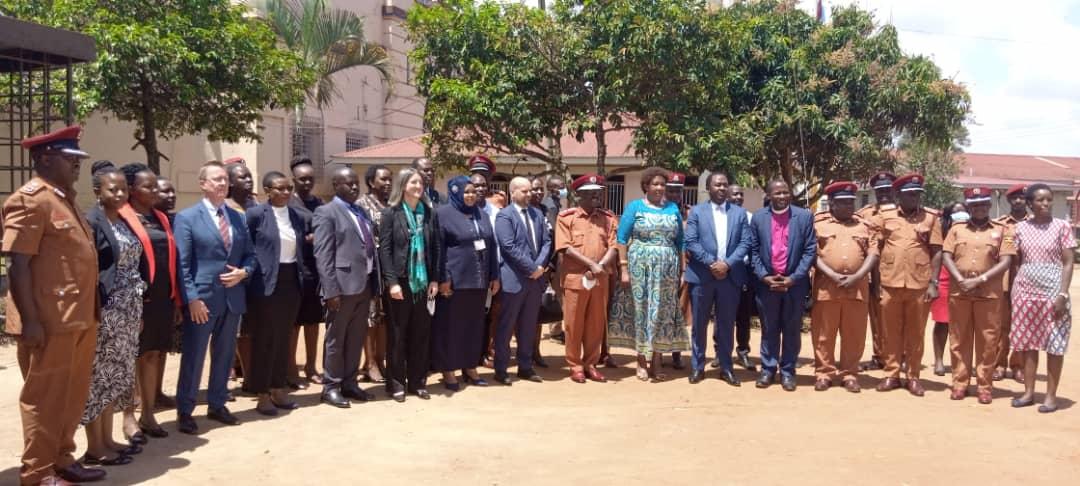 The Delegation was led by the Deputy Head of the EU Delegation to Uganda Mr Guillaume Chartrain and included envoys representing EU Member States Austria, Belgium, France, Denmark, Sweden and Ireland. During the visit organised in partnership with Penal Reform International, a non-government organisation working to promote criminal justice systems that uphold human rights for all, the EU envoys were joined by officials from the Uganda Human Rights Commission and the Office of the High Commissioner for Human Rights (UN Human Rights) in Uganda.
The visiting EU diplomats expressed gratitude to the Commissioner General of the Uganda Prisons Service Mr Johnson Byabashaija, who officiated the visit, for the open welcome. The Heads of Mission listened to the plight of death-row inmates who used music, dance and drama to convey symbolic messages expressing calls for redemption, mercy and a second chance in life. The message was quite clear: Abolish the death penalty! In his remarks, Mr Chartrain reiterated the EU's strong opposition to the death penalty and affirmed commitment to support its abolition in Uganda. Mr Byabashaija expressed his personal and institutional opposition to the death penalty and encouraged death-row inmates to remain hopeful stating that Uganda is progressively moving towards its abolition, as the last civilian execution occurred two decades ago in 1999.
This year's commemoration of the day was celebrated under the theme: Death Penalty, A road paved with torture, and included a series of activities such as a moot court among university law students, organised by Penal Reform International and supported by the French Embassy in Uganda.
See in full: