Pre-Summit to the UN Food Systems Summit (FSS) in Rome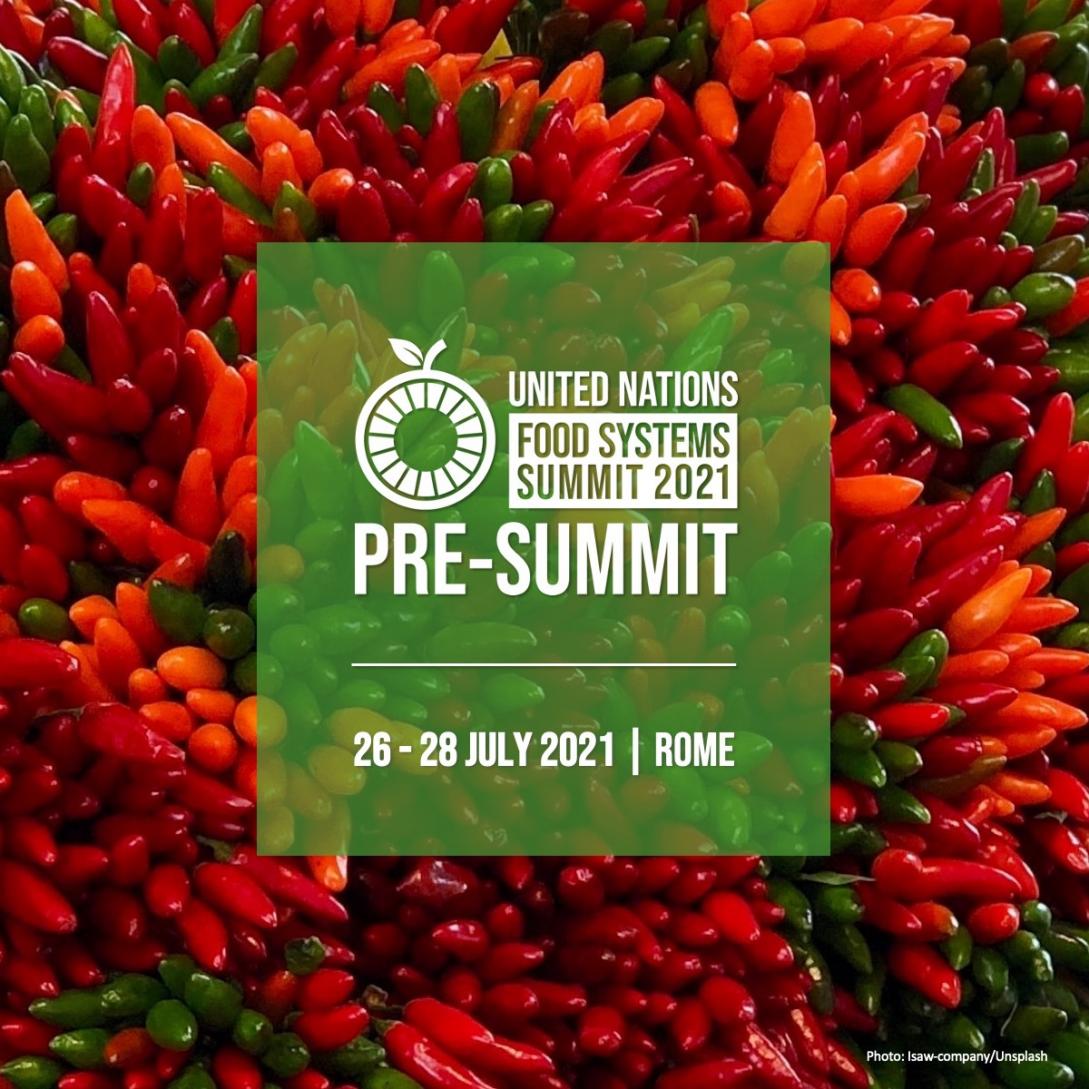 Chaired by UN Secretary-General António Guterres and the Italian Prime Minister Mario Draghi, this preparatory meeting will bring together global input and proposals to leverage the goals for transforming Food Systems, and to deliver progress on all 17 Sustainable Development Goals (SDGs).
Through the Pre-Summit, the UN Food Systems Summit will reaffirm its commitment to promote human rights for all and ensure the most marginalised groups have an opportunity to participate in, contribute to and benefit from the Summit process.
The Pre-Summit aims to deliver the latest evidence-based and scientific approaches to food systems transformation from around the world, launch a set of new commitments through coalitions of action and mobilize new financing and partnerships. This can be all achieved through efficient engagement in all the grounds as to uncover the broadest range of solutions and have maximum impact globally.
The European Union is actively supporting this process and the EU priorities for the UN Food Systems Summit were already agreed upon in the Council Conclusions adopted on 20 May 2021, affirming the significance of the UN Food Systems Summit as a landmark event and a real opportunity to reshape food systems at the global level.
The three-day event in Rome is open to all who would like to participate and will bring together:
youth

smallholder farmers

farmers organizations

civil society

indigenous peoples

researchers

private sector

policy leaders

ministers of

agriculture, environment, health, nutrition and finance

.
It will take a hybrid format, with an in-person participation of the leaders at the UN Food & Agricultural Organization (FAO) in Rome, complemented by a vast virtual main programme and affiliated sessions.