UN General Assembly: EU and OIC join forces to denounce the human rights situation in Myanmar, with a focus on Rohingya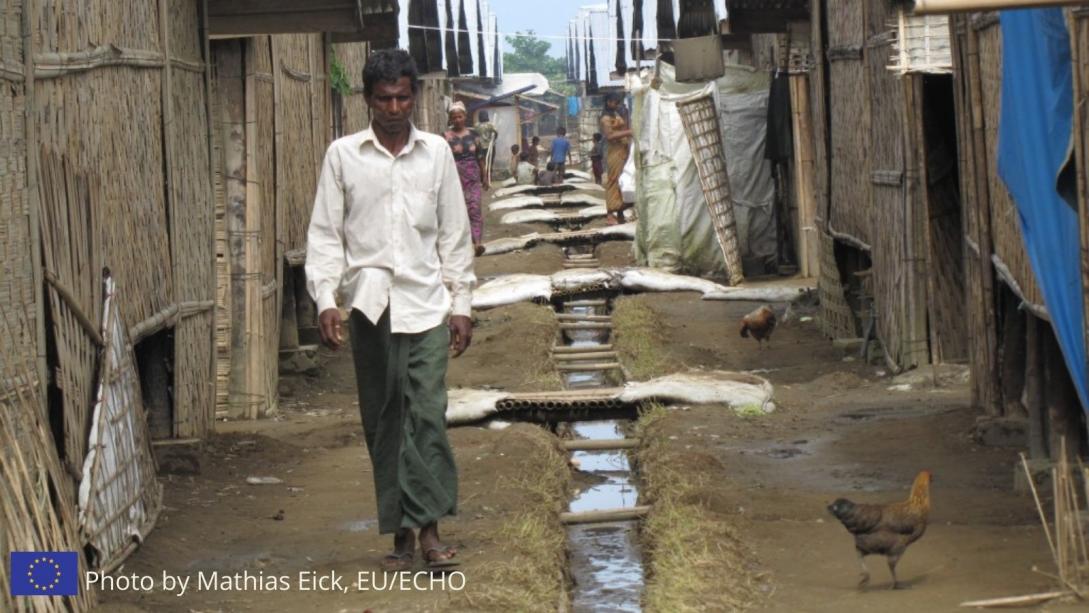 On 17 November 2021, after two months of intense negotiations, the UN General Assembly Third Committee adopted a Resolution on the "Situation of human rights of Rohingya Muslims and other minorities in Myanmar". The consensual adoption is a strong reminder of the international community's solidarity with the Rohingya as well as a condemnation of the situation in the country, and further isolates the military junta on the international stage.
The text of the resolution urges the military to put an end to the state of emergency, release arbitrarily detained people and stop violence. It also aims to ensure accountability for human rights and international humanitarian law violations against the Rohingya and other minorities, including structural reforms to address the root causes of discrimination, and to improve the general situation of human rights in Myanmar.
This resolution has been presented every year since 2017 by the European Union (EU) and the Organisation for Islamic Cooperation (OIC). Following the hope brought in 2015 by the first democratic elections in 25 years, global attention turned to Myanmar again in 2017, when hundreds of thousands of persons belonging to the Rohingya minority started fleeing atrocity crimes and all forms of persecutions from the military and crossed the borders to neighbouring Bangladesh.
After the November 2020 election in Myanmar, from which most Rohingya were excluded, the international community was hoping that Myanmar would finally enter a more solid democratic transition, with the transmission of more powers from the military to the civilian authorities. Once again, the hope did not materialise. The coup, which brought to power a military junta in February 2021, led to the detainment of Aung San Suu Kyi, and many other politicians and civilians. Proclaiming the state of emergency, junta leaders committed additional human rights violations, including the repression of protests, arbitrary arrests, torture and cruel treatments in prisons, internet shutdowns, new internal displacements, and additional sexual violence, killing and maiming against children.
The resolution calls on Myanmar to allow the UN to do its job on the ground, including by lifting restrictions to the access of UN human rights representatives, and humanitarian access all over the country, including in all conflicts areas, creating the conditions for proper investigations on human rights violations and crimes. To achieve this, member states have granted their support to the Special Envoy appointed by the Secretary-General, as well as to the Independent Investigative Mechanism for Myanmar established in 2018 by the Human Rights Council, with the aim of collecting evidence of crimes and document violations. The resolution also stresses the importance of supporting Bangladesh, which has welcomed over 900,000 Rohingya since the beginning of the crisis. Member States are pushing for Myanmar to create the conditions of their voluntary and safe return, encouraging the international community to assist Bangladesh in providing humanitarian support to refugees in the meantime.