Who Rules the World - Negotiating the UN Budget: Follow the Money!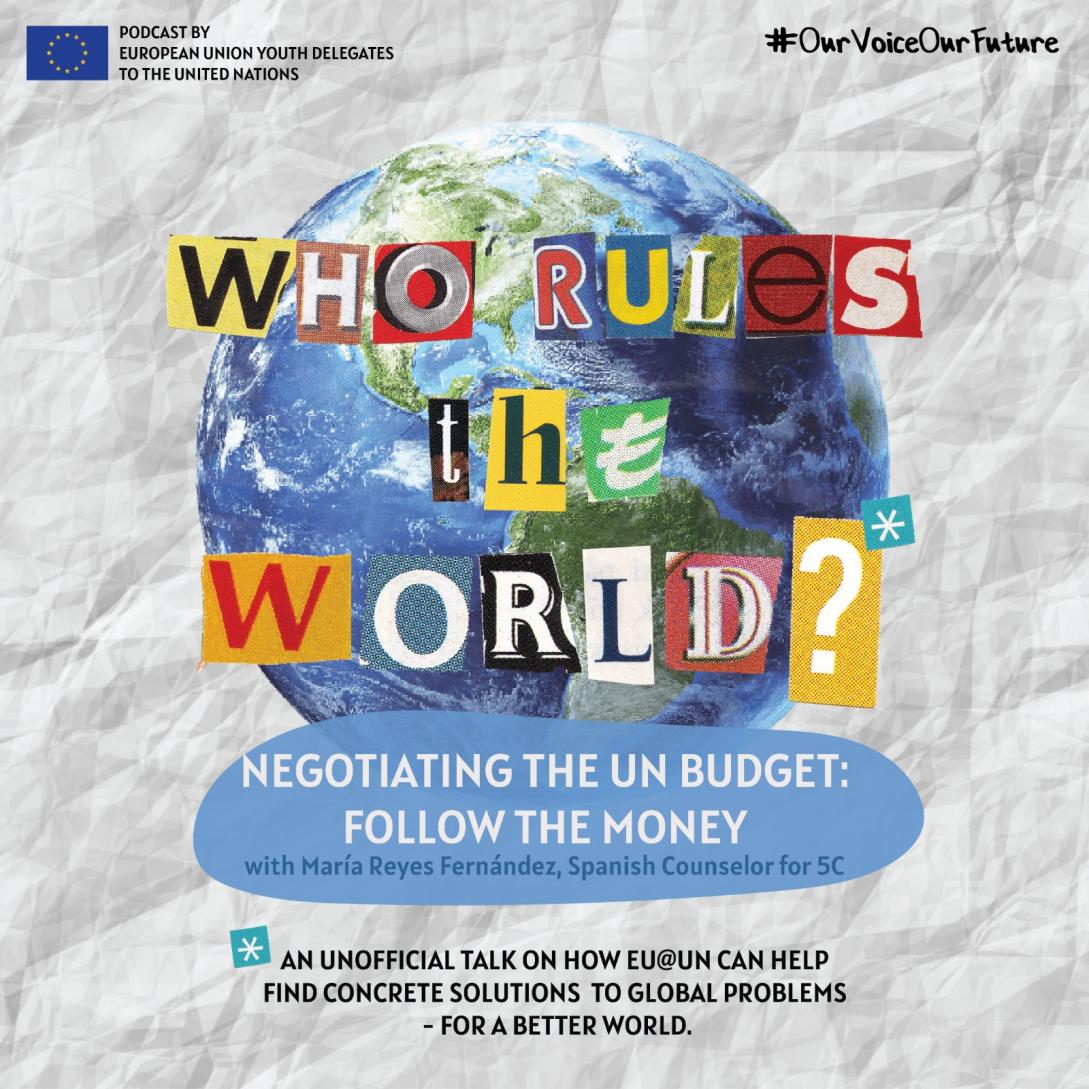 © European Union
The UN Fifth Committee is the UN General Assembly committee responsible for administrative and budgetary matters. Based on the Fifth Committee's reports, the General Assembly, all 193 UN Members, consider and approve the budget of the organization in accordance with Chapter IV, Article 17 of the Charter of the United Nations. The committee meets during the main part of the General Assembly session (September to December). Because of its heavy workload, it also meets during a resumed session in March. The committee also holds a second resumed session in May to deal with administrative and budgetary aspects of UN Peacekeeping.
Episode 5 of the Who Rules the World Podcast by EU Youth Delegates Nadia and Lucija features Anda Bologa, Political Attaché for the Fifth Committee (5C) at the EU Delegation to the UN. In this episode, Anda speaks with María Reyes Fernández, Counsellor for Fifth Committee at the Spanish Mission to the UN to discuss the way the UN budget is negotiated and adopted. Together, they untangle the many challenges and opportunities that diplomats face during this process to achieve the main aim of UN Budget negotiations: Funding essential UN mandates.
Listen to the Who Rules the World Episode 5: Negotiating UN Budget: Follow the Money! on SoundCloud and Apple podcasts.
Launched in October 2022, to mark United Nations Day with an interview by the UN Secretary General's Spokesperson Stephane Dujarric, (Episode 1), the podcast addresses issues discussed in the UN and the EU. The goal of the podcast is to bring the UN and global issues closer to general public, particularly young people not directly involved or familiar with the UN. Who Rules the World is part of the #OurVoiceOurFuture campaign by the European External Action Service.