World Day of the Sick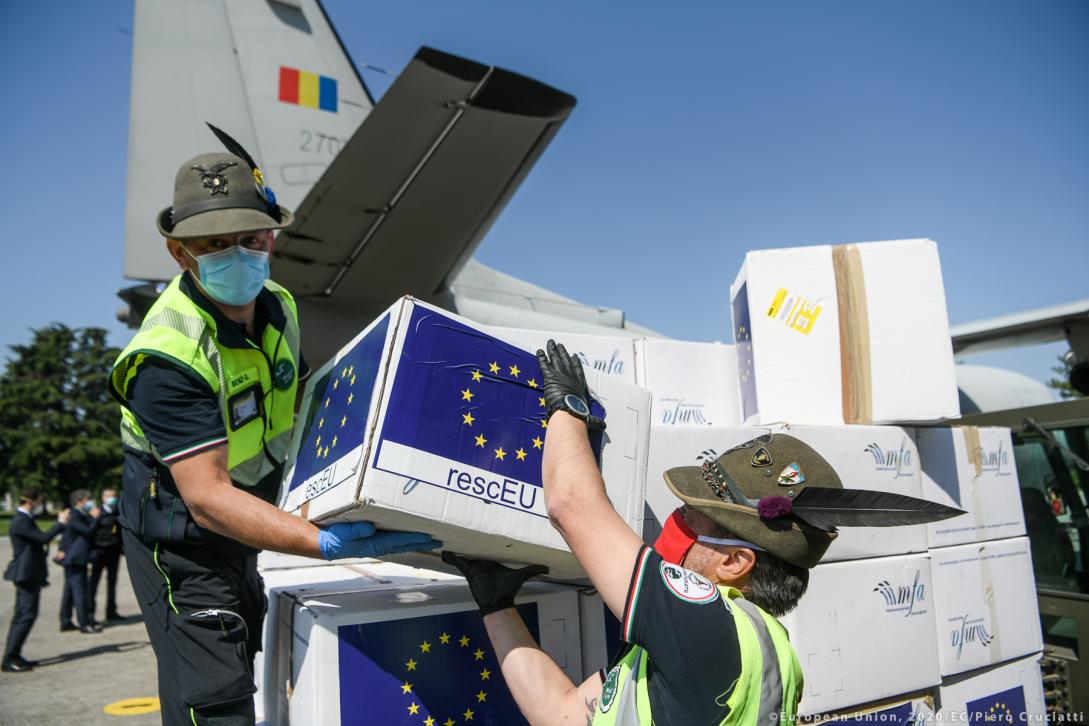 On this occasion, Pope Francis reminds us that "The World Day of the Sick calls for prayer and closeness towards those who suffer […] These past years of the pandemic have increased our sense of gratitude for those who work each day in the fields of healthcare and research."
Health protection and disease prevention are among the core priorities in the European Union.
The EU Global Health Strategy has been developed to provide a new, coherent, effective and focused policy worldwide that could efficiently respond to the triple planetary crisis of climate change, biodiversity and pollution, and to the challenges of the rapidly-changing geopolitical environment.   
When in 2020 the entire world understood that viruses have no regard for regional or international borders, governments had to take every precaution to safeguard their citizens in order to fight against the coronavirus. This meant that EU member states have also had to go outside their own borders in order to assist other nations in this fight. In addition to their obligations under EU programs, many EU nations went above and beyond by providing assistance to other nations. For instance, some donated medical masks and ventilators, others provided field hospital equipment and medical supplies. Technical information was also exchanged. Moreover, the EU increased its international assistance to nations in need in response to this unprecedented threat.
As a response to the COVID-19 pandemic, the EU "EU4Health" Program for the years 2021–2027 was adopted; it is the largest-ever EU health program in terms of financial resources, with a budget of EUR 5.1 billion to finance EU member states, health organizations, and NGOs.
The EU4Health Programme specifically aims to:
Improve and foster health

Protect people in the Union

Access to medicinal products, medical devices and crisis-relevant products

Strengthen health systems
The program's implementation is a significant step toward enhancing the health of the EU population, assisting in the fight against transnational health threats, and strengthening the EU's preparedness and capacity to effectively address upcoming health crises as part of constructing a strong European Health Union.
The European Health and Digital Executive Agency (HaDEA), which began operations on 1 April 2021, will carry out the program's implementation in overall coherence, synergy and complementarity with other Union programmes, policies, instruments and actions.
Among other actors necessary to make EU4Health a reality, there are the EU countries, third countries associated, stakeholders, international organisations such as health organisations, non-governmental organisations (NGOs), the private sector and other eligible legal entities.
Understanding the advantages of EU activities on health is crucial as it affects the lives of all Europeans. To advance health promotion and disease prevention in Europe, DG SANTE has made it a priority to find, communicate, and transfer best practices (through The Best Practice Portal). In addition, DG SANTE expects that these initiatives will contribute to the accomplishment of the nine UN/WHO global voluntary health targets as well as SDG 3.4, which calls for a reduction in early mortality from non-communicable illnesses by one-third by 2030 through prevention and treatment.
Additionally, the Health Emergency Preparedness and Response (HERA) was created in the aftermath of the COVID-19 pandemic, as to anticipate threats and potential health crises, through intelligence gathering and building the necessary response capacities. Europe finally has a mechanism for concerted action on epidemic and biosecurity threats, grounded in the principles of
science, multisectoralism, engagement with civil society and business, and pragmatic and rapid action, with close collaboration with member states. So from practical perspective, when an emergency hits, HERA will ensure the development, production and distribution of medicines, vaccines and other medical countermeasures – such as gloves and masks – that were often lacking during the first phase of the response to the COVID-19 pandemic.