EU imports of U.S. LNG are up nearly 600% since July 2018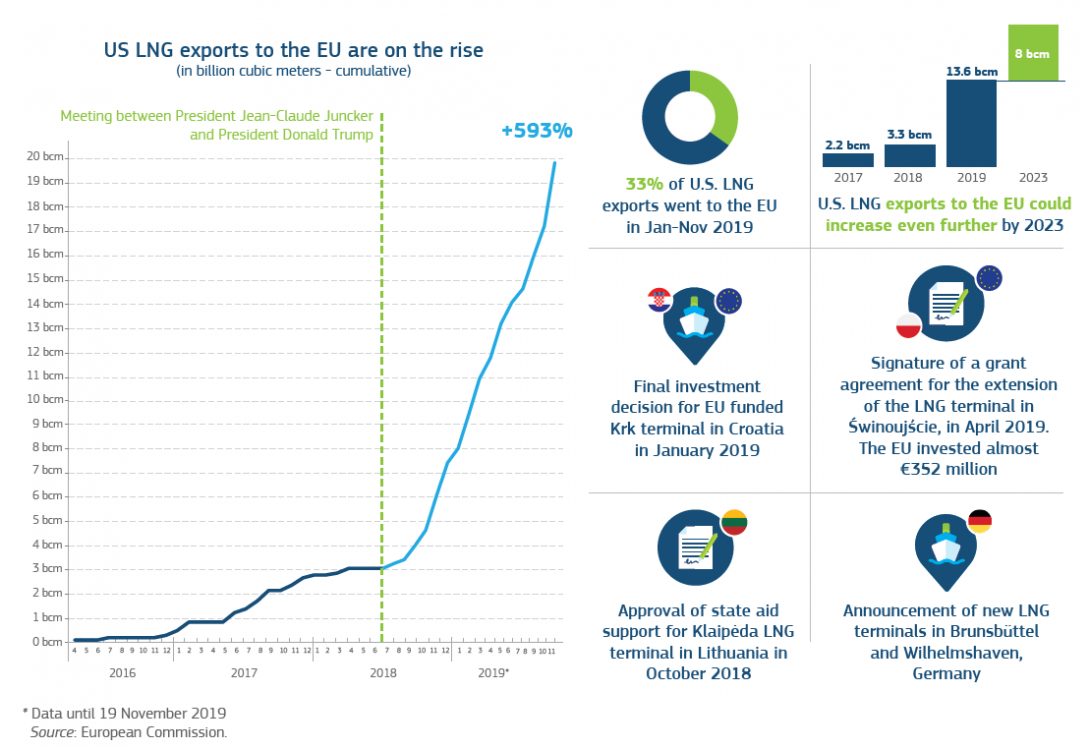 When U.S. President Donald J. Trump hosted then European Commission President Jean-Claude Juncker in July 2018 at the White House, they agreed on a Joint Statement highlighting the need "to strengthen our strategic cooperation with respect to energy. The European Union wants to import more liquefied natural gas (LNG) from the United States to diversify its energy supply".
Since then, the European Union (EU) has increased its imports of U.S. Liquefied Natural Gas (LNG) by +593%.
Learn more in our latest factsheet, which includes data from November 2019.