"Empowering Youth" – Photo Exhibition Opens in Tashkent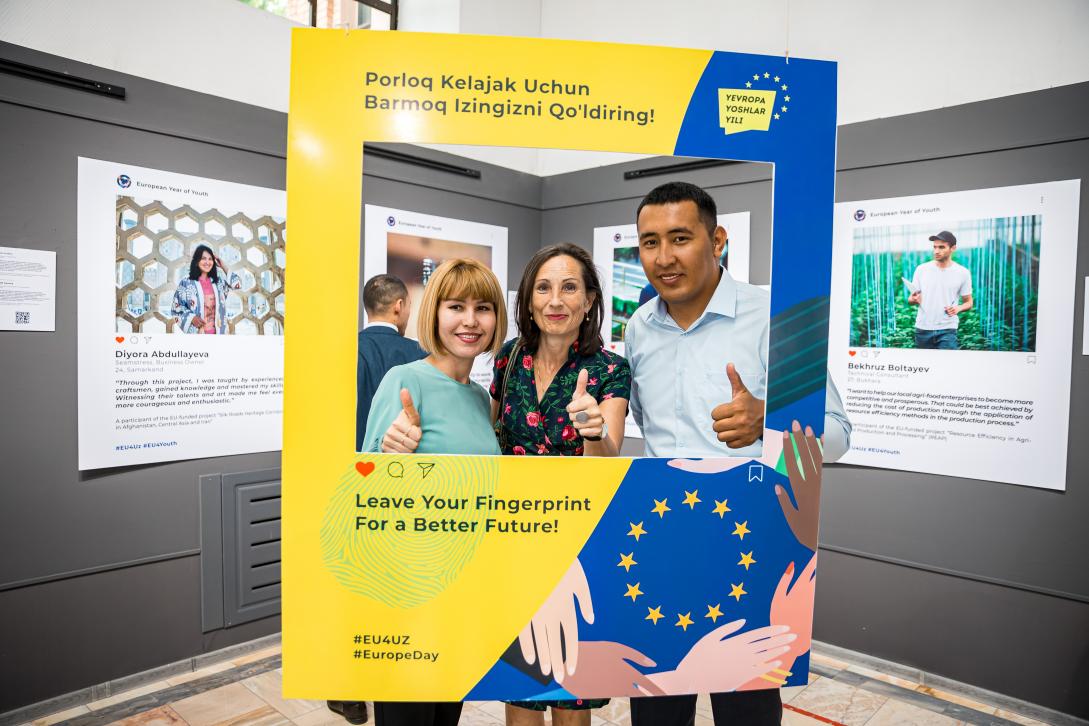 The exhibition features 34 young citizens of Uzbekistan - students, border guards, seamstresses, energy experts, teachers, engineers, human rights advocates, agriculture specialists and many more that are part of EU funded projects and programmes in the country. 
"Young people of Uzbekistan are important participants of all European Union activities in the country – from helping to address climate change and social challenges to fighting for human rights for all and contributing their creativity to sustainable, innovative development of the country. The faces of EU-Uzbekistan cooperation at the Exhibition are just a small fraction of Uzbek youth, but they offer a vivid illustration of the promise and huge potential young people hold for the future of the country. This Exhibition presents us with an opportunity to take stock and recognise the growing bond between Uzbekistan and the European Union in some of the key areas of development including education and trade and economic development" pointed out Chartlotte Adriaen, Ambassador of the European Union to Uzbekistan.
This year is the European Year of Youth that places a special importance of the transformative impact that young people have on our communities and economies - solving local and global challenges, especially in the aftermath of the pandemic. The exhibition "Empowering Youth: Faces of European Union – Uzbekistan Cooperation" is a part of wider Europe Day actions taking place throughout May.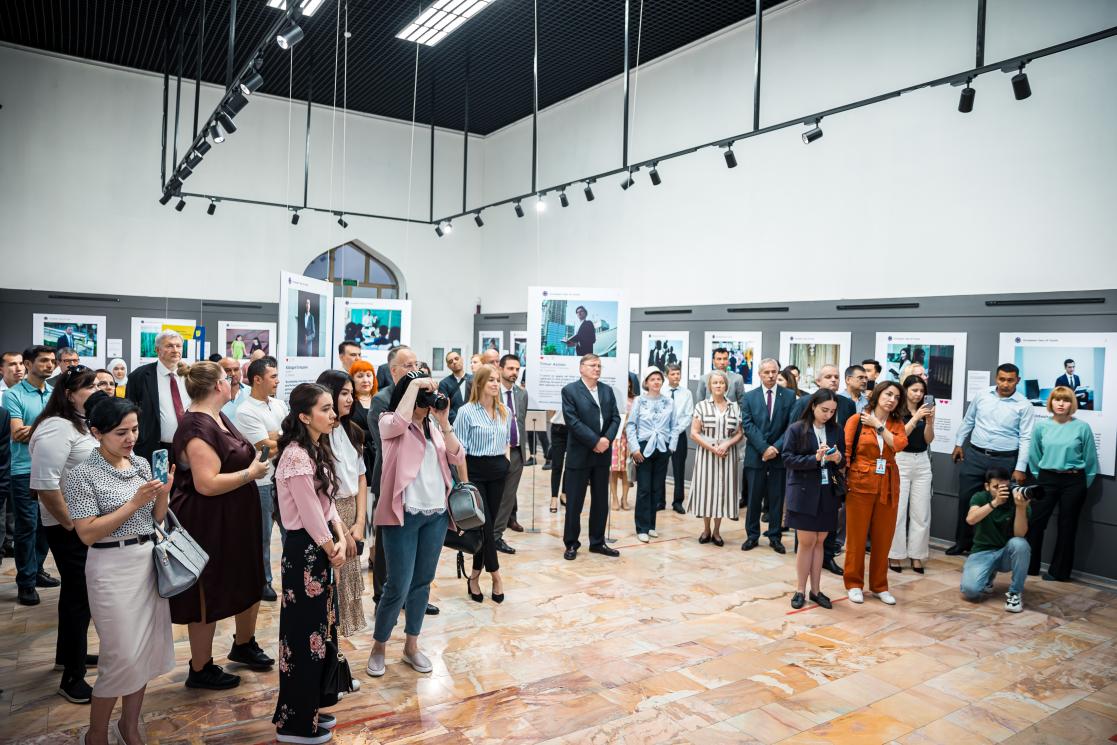 "This photo exhibition tells important story about youth empowerment and taking one's future into own hands, about hard work, but also about service to communities and helping those most in need. I hope the story told by protagonists of this exhibition will serve as an inspiration to our youth to leave their fingerprints for a better future of our country. We are very honoured to host the Exhibition at the Tashkent House of Photography", noted Feruza Obidjanova, Chief Scientific Secretary of the Academy of Arts of Uzbekistan.
The renowned photographer Mukhiddin A Lee has been commissioned to work on this Exhibition. The photo exhibition is available to see at the Tashkent House of Photography till Thursday 26 May, during opening hours 10:00 – 17:00.
More information of the Europe Day events can be found on the EU Delegation social media – Facebook, Instagram and Telegram. More information about EU global activities during the European Year of Youth can be found on EU website https://europa.eu/youth/year-of-youth_en.