Telephone Tales (European Literature Days 2022)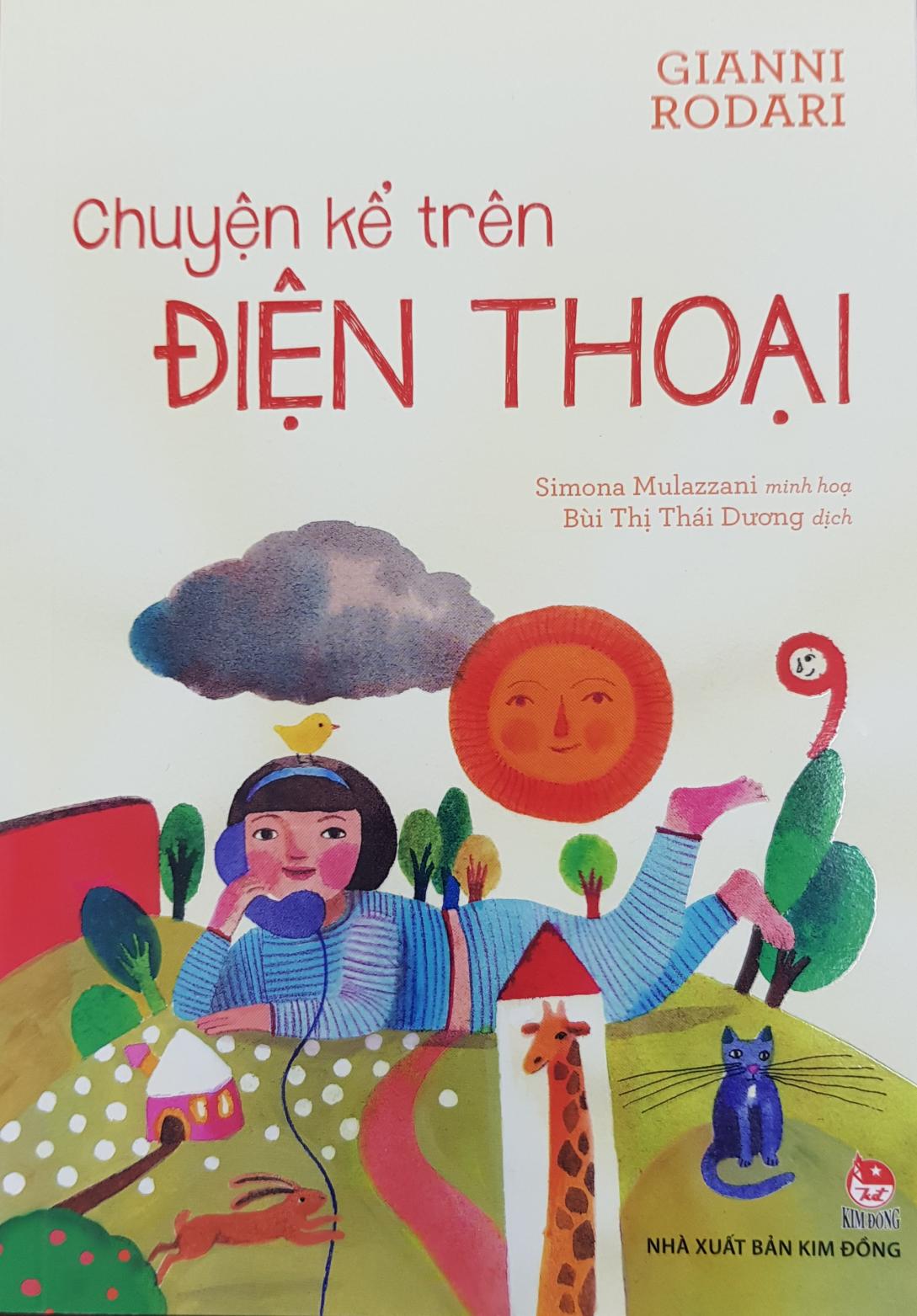 "Telephone Tales" was first published in 1962. This is the second edition in Vietnamese, which has been revised and with added illustrations. 
The protagonist is the accountant Bianchi, a sale agent from Varese who constantly travels in Italy, returning home to his family only on Sundays. Every evening, at nine o'clock, wherever he is, he calls home and tells a story to his daughter, who can't sleep without a bedtime story. The stories are all quite short, as the accountant cannot afford to be on the phone for very long for the high cost of long distance calls, but they are so good that the switchboard operators stop their work to listen to them.
"Telephone Tales" is published by Kim Dong Publisher (Hanoi). 
*
ABOUT THE AUTHOR
Gianni Rodari (1920 -1980, Omegna). After being an elementary teacher for a few years, he started his career as a journalist, and in the 1950s he published his first works for children which immediately achieved enormous success with audiences and critics. His books have had countless translations and have earned several awards, including, in 1970, the prestigious "Hans Christian Andersen" prize, considered the Nobel Prize in children's literature.
ABOUT THE TRANSLATOR
Bui Thi Thai Duong studied, lives and works in Hanoi, where he has been teaching the Department of Italian at Hanu (University of Hanoi) since 2004 and Head of the Italian Linguistics and Civilization Section. He has already translated 6 Italian works into Vietnamese and she has specialized in children's literature.
PRACTICAL INFORMATION
OVERVIEW
09:30 am
Casa Italia, 18 Le Phung Hieu, Hoan Kiem District, Hanoi
How to join?
Free Entry
Languages: Vietnamese, Italian