The EU wants to reflect on the partnership between Africa and Europe, striving to develop a shared vision of co-existence in peace, democracy, prosperity, solidarity and human dignity.
Against this backdrop, we see and continue to be inspired by the resilience, ambition and creativity of Zimbabwean people that we encounter regularly in our work in Zimbabwe.
We celebrate the achievements of our collaboration and share what we see.
We see Africa.
MORE THAN 40 YEARS OF ZIMBABWE-EU PARTNERSHIP
Since 1981, the European Union has been accompanying Zimbabwe at all times.  The EU is currently the 2nd biggest Official Development Assistance provider and the 4th overall trading partner with Zimbabwe.
Aligned with the Zimbabwe National Development Strategy (NDS-1), our projects contribute to support sectors and topics of common interest, such as gender equality and women empowerment, greener and climate smart agriculture, health, food security and disaster preparedness, trade, Foreign Direct Investment, private sector, or electoral processes.  
The Africa-EU Campaign brings to light some of the successes of our relationship over the past 40 years.
We see Zimbabwe, we see Africa.
For more information about our projects:  https://www.eeas.europa.eu/filter-page/projects_en?s=129&f%5B0%5D=project_site%3AZimbabwe
GENDER EQUALITY AND WOMEN's EMPOWERMENT
Violence against women is a serious violation of human rights.  
It is one of the biggest obstacles to women's participation in decision making and it severely limits women's ability to participate in economic, social and political activities. Undoubtedly, violence against women is a drawback to Zimbabwe's development aspiration.
Gender Based Violence (GBV) takes place in all settings, at home and in public spaces, and we all need to join hands to eradicate it. In line with the priorities of the Zimbabwe's National Development Strategy and the Presidential High Level Political Compact, we condemn GBV and Harmful Practices and join efforts to address it from all possible angles.
Let's put an end to Gender Based Violence!
For more information: https://www.eeas.europa.eu/delegations/zimbabwe/spotlight-initiative_en?s=129
Our culture defines who we are, and we become greater and richer when we share it with others.
The European Union wants to support Zimbabweans in promoting their culture and to build bridges between Zimbabwean and European cultures.
Did you join the European Film Festival? Have you already visited the "Mbare Art space"?
GREENER AND SMARTER AGRICULTURE
Agriculture is a high priority for Zimbabwe and the EU wants to contribute to its sustainable growth.
Around 60-70% of Zimbabwe's population depends on the agricultural sector, and it contributes 15-20% to gross domestic product. Through its long-term partnership with Zimbabwe, the EU joins national efforts for "climate-smart" agriculture and towards a more productive, resilient, greener and low-emissions sector. We support efforts to address the climate related vulnerabilities of the country through a "greener" and more sustainable increase of agriculture productivity.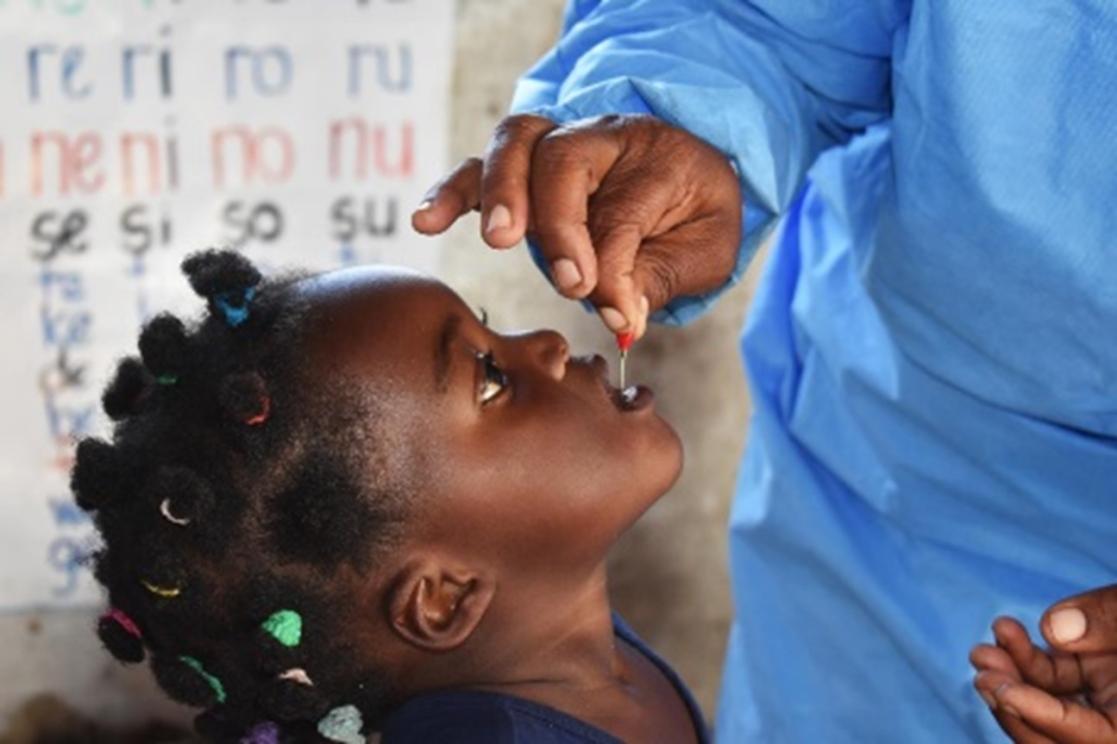 A healthy population is a happy and wealthy population. Under the leadership of Zimbabwe, the EU joins other donors in supporting access to primary health care services, maternal and child care, and essential medicines to all citizens.
The EU is partnering Zimbabwe in the area of trade, business and investments. We support small and medium-sized enterprises, including smallholder farmers, to increase production, value addition/processing, quality improvement and access to local, regional and international markets.
Zimbabwe has preferential access to EU markets and through enhancing trade, the EU is accompanying Zimbabwe in its vision to become an upper middle income country by 2030.
For more information: https://www.eeas.europa.eu/delegations/zimbabwe/zimbabwe-epa-support-project_en
Climate change is a global issue, posing a higher threat to the most vulnerable ones. The Southern Africa region is particularly affected by climate change, and tackling its effects has become a priority also for Zimbabwe.
Erratic rain patterns have led to droughts and some destructive rainfalls. They have taken their toll on agricultural production and increased the risk of food insecurity among the Zimbabweans.
To address this problem, the EU is putting in place a diversity of projects to support resilience building amongst communities, and to protect them and their well-being from shocks and stresses. Our projects encompass interventions protecting the natural resources, landscapes and biodiversity and working towards increased food security, nutrition and better management of risks and disasters.
 For more information: https://www.eeas.europa.eu/delegations/zimbabwe/technical-assistance-support-natural-resources-management_en
Page Updated: