Anisa Olovčić, nurse: "Vaccination is our only salvation"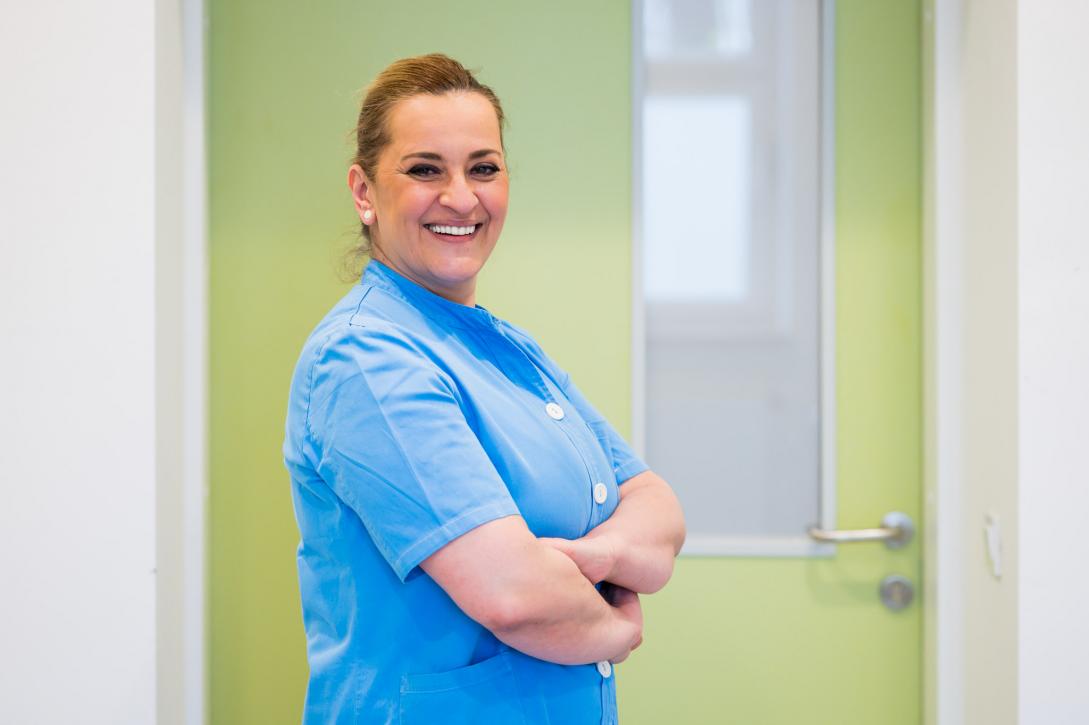 I work as a nurse in a COVID-19 dedicated ward which provides care for patients with moderate to severe symptoms. I was vaccinated a month ago, like all my colleagues, first because of the job I do, and also because of my family. It is challenging to work in this ward. When you love people and when you love your patients, it is hard to watch them in anguish, clinging to life and gasping for air, every day. My colleagues and I are doing our utmost to help them and alleviate their pain, and this exacts a heavy mental toll on us as well. Being seriously understaffed, we see vaccination as salvation because we do not have the luxury of falling sick and leaving the patients unattended.
Before vaccination, I avoided physical contact with my mother and did not hug her for six months for fear that I might put her health in danger. I would feel terrible if anything had happened to her because of me. After we both got vaccinated, the fear still remains because of the nature of my job, but now I can at least visit her to have coffee together. I still have the desire to visit and kiss her without fear. To bring my daughters to see her nanna and spend time with her like in the good old days.
After the third wave and with the start of the mass vaccination campaign, we are dreaming of going back to the way things were before, but for us health workers the path to recovery is going to take longer. We keep thinking about the patients who died, I am still haunted by those images. I want to forget about it, but I can't. We lived through hell and saw whole families wiped out. When I come home from work, I imagine going on vacation with my family to a distant destination, building sand castles together and swimming in the sea. After the vaccination, that image in my head is getting more and more attainable. Vaccination is no longer a matter to be left up to individuals to decide, it is a matter of the entire society and it is our only salvation.
Discover more stories on vaccines that give us hope for the future #VaccToNormal.