EU tourists stranded in the Maldives and Sri Lanka – an example of good cooperation among authorities
When the authorities in The Maldives decided to take strong measures against the Coronavirus outbreak, around 34.000 foreigners were present in the country and most of them were European. Swift action was needed to bring back the Europeans. Good coordination and unity of messages have been key to the success of the operation, despite there being no EU delegation in Malé nor embassies of other EU countries.
Through its missions in Colombo and Delhi, the EU together with Member States, partner countries like Norway and Switzerland - and with strong support from the UK High Commission in Malé - managed to find the right balance in relaying useful information to tourists, and in prioritising requests to the Maldivian Government, mainly keeping commercial flights between the Maldives and Europe.
The cooperation with the government of Maldives has been excellent: the authorities were constantly updated on suspected and confirmed cases, and were open to suggestions coming from the EU, both on commercial flights and on isolation and quarantine measures for the tourists. This helped to keep the number of infected foreigners down.
Social media played a key role in keeping all tourists updated with consular and health advice.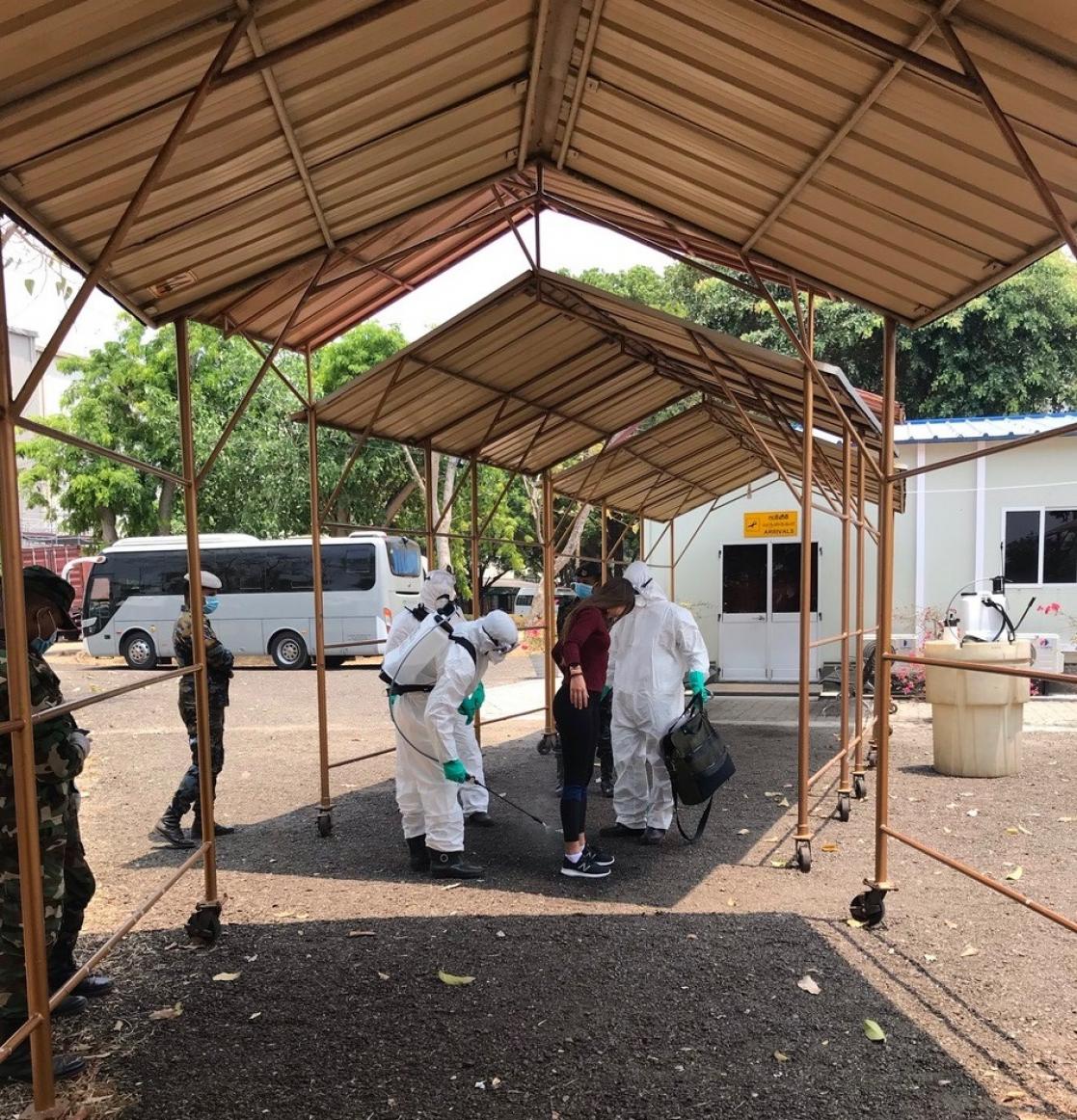 Meanwhile, in Sri Lanka an entry ban for citizens from a number of EU countries was put in place since 15 March. Travellers still arriving from these countries were given the option to return with the next available flight or undergo a 14-day quarantine. There arrangements were possible as a result of the close cooperation between the EU Delegation and EU Member States' embassies and local authorities and airlines, to facilitate the timely return of affected EU citizens via commercial means.
The EU Ambassador to the Maldives and Sri Lanka, Mr. Denis Chaibi, received messages of thanks from impacted tourists for the succesful coordination:
"I just wanted to say thank you. I was one of the first group of 'stranded' people who, on arrival in Colombo, were faced with the options: 'back home or quarantine'. It was so very valuable to have you there! Your advice, your help, your thousand phone calls, and your calmness. These were extraordinary circumstances for an ordinary tourist like me – and you helped to manage them in a wonderfully prudent, calm way. And all this despite the fact that you surely have more important problems to deal with than those of us few ordinary tourists... Anyways, without you, I would certainly have been desperate there. Now I'm home again - with a cold and tired, but safe. Thank you so much. I wish you too to stay healthy and safe."
---
See Also