EUAM Iraq met with the Iraqi Minister of Cuture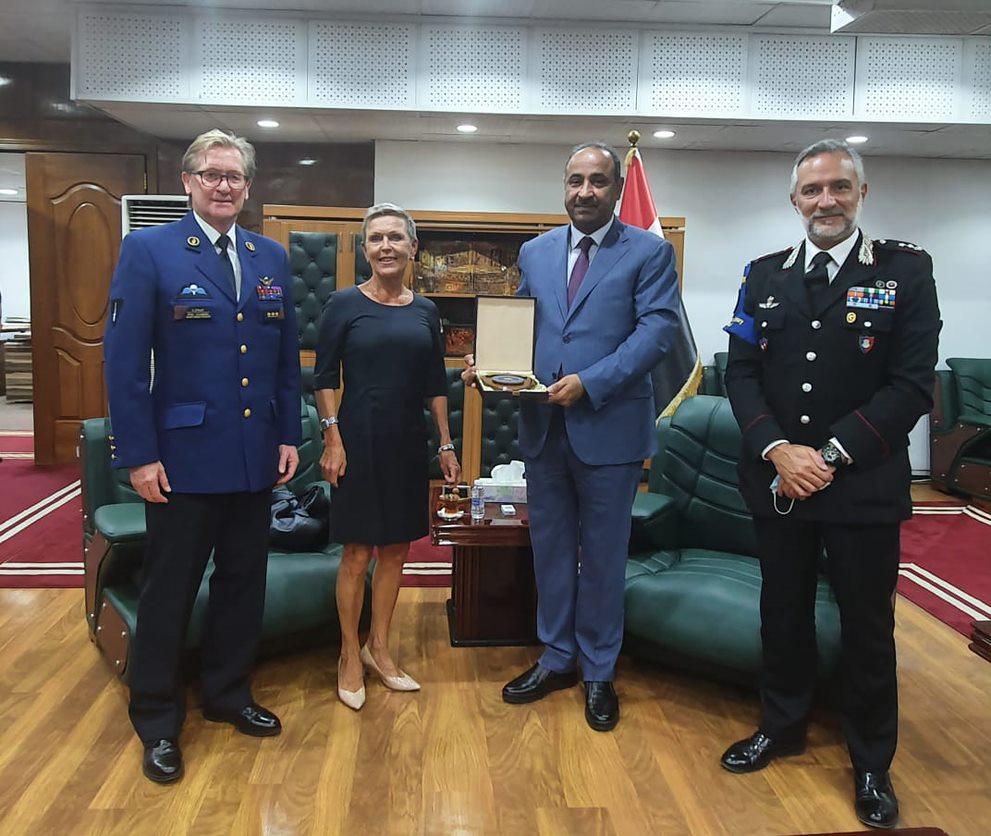 On August 4, the EUAM Iraq Deputy Head of Mission Anne Meskanen, Acting Head of Operations Dirk D'hulst, and Senior Strategic Adviser on Cultural Heritage Protection Silvio Mele, met with Dr Hassan Nadhem, the Minister of Culture, Tourism and Antiquities and Dr Saad Eskander, Cultural Adviser to the Minister to discuss aspects of cultural heritage protection.
The protection of cultural heritage is a critical factor in the fight against organised crime and can be a vital tool for contributing to peace, reconciliation, and mutual understanding.
EUAM Iraq is supporting a German-funded project setting up a cutting-edge IT system that can analyse cultural heritage artefacts-related information concerning crimes, perpetrators, events and locations. This will help law enforcement agencies to map the criminal networks and take subsequent and proper police actions.
The Minister welcomed and appreciated the effort in this field, underlining the need to promote the protection of archaeological sites and take advantage of these cutting-edge digital technologies.
The key to achieving an adequate protection of cultural heritage lies in the promotion of close cooperation among all relevant institutions such as law enforcement, intelligence agencies, the local police, universities, as well as the civil society.
Read also: EUAM Iraq signs two new project agreements with Government of Germany