Europe steps up cooperation with Latin American to combat Transnational Organised Crime

Paris – 31 May 2022
The European Union is reinforcing its cooperation with Latin American and Caribbean (LAC) partners to address shared challenges in the area of security and justice through a dedicated Team Europe Initiative on Justice and Security in Latin America and the Caribbean.
This is the first Team Europe Initiative to be launched for the LAC region on the occasion of the high-level meeting of the El PAcCTO programme. The meeting, hosted in Paris on 30-31 May by the French Presidency of the Council of the European Union, gathered EU and Latin American and Caribbean interior ministers, general prosecutors, Supreme Court Presidents and Magistrates, directors of the Police, Penitentiary Administration or otherwise competent in the fight against organised crime, as part of a strengthened high-level dialogue between the EU and Latin America and Caribbean partners on security matters, judicial and penitentiary issues.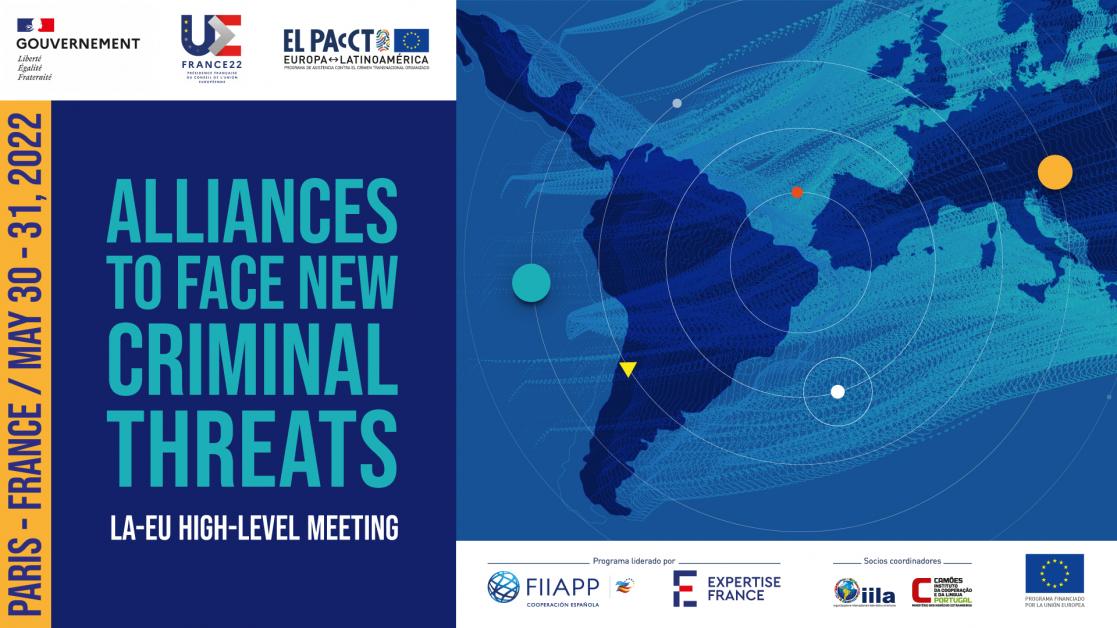 Jolita Butkeviciene, Director for Latin America and Caribbean at DG INTPA and Brian Glynn, EEAS Managing Director for the Americas, stressed that fighting transnational organized crime is a global imperative and can only be done by joining forces.
The objective of the Team Europe Initiative on Justice and Security in Latin America and the Caribbean is to build an effective partnership between criminal justice institutions in both regions, at political and operational levels. The initiative will strengthen institutional cooperation across the EU, its Member States and Latin American and Caribbean countries through increasing exchanges between both regions' justice and security institutions. It will also support in the fight against environmental crime as well as the protection of indigenous communities against organised crime.
Italy, France and Spain presented components of the Team Europe Initiative which will focus on strengthening the rule of law, justice and security for the benefit of all our citizens, both in Latin America and the Caribbean and ultimately in Europe.
The European Commission, the European External Action Service, Estonia, France, Germany, Italy, The Netherlands, Poland Portugal and Spain, as well as EU Specialised Agencies EUROPOL, EUROJUST, CEPOL, FRONTEX and EMCDDA, are part of the Team Europe Initiative. Their combined support for the initiative will amount to at least €144 million in grant funding. The support will also include technical assistance from EU member states to security and justice-related institutions.
About EL PAcCTO
EL PAcCTO (Europe-Latin America Assistance Programme against Transnational Organised Crime) is an international cooperation programme financed by the European Union that seeks to contribute to security and justice in Latin America by supporting the struggle against transnational organised crime.  EL PAcCTO addresses the entire criminal chain from a comprehensive perspective through its work in three components: police, justice and prisons, coordinated by two expert institutions in managing cooperation projects: FIIAPP (Spain) and Expertise France (France), in association with two European partners: IILA from Italy and Camões from Portugal.
Link to INTPA webpages:
https://ec.europa.eu/international-partnerships/news/team-europe-strengthens-cooperation-latin-american-and-caribbean-partners-combat-transnational_en
Link to EL PAcCTO webpages: