EUSR Lajcak's visit to Kosovo and Serbia: Dialogue will continue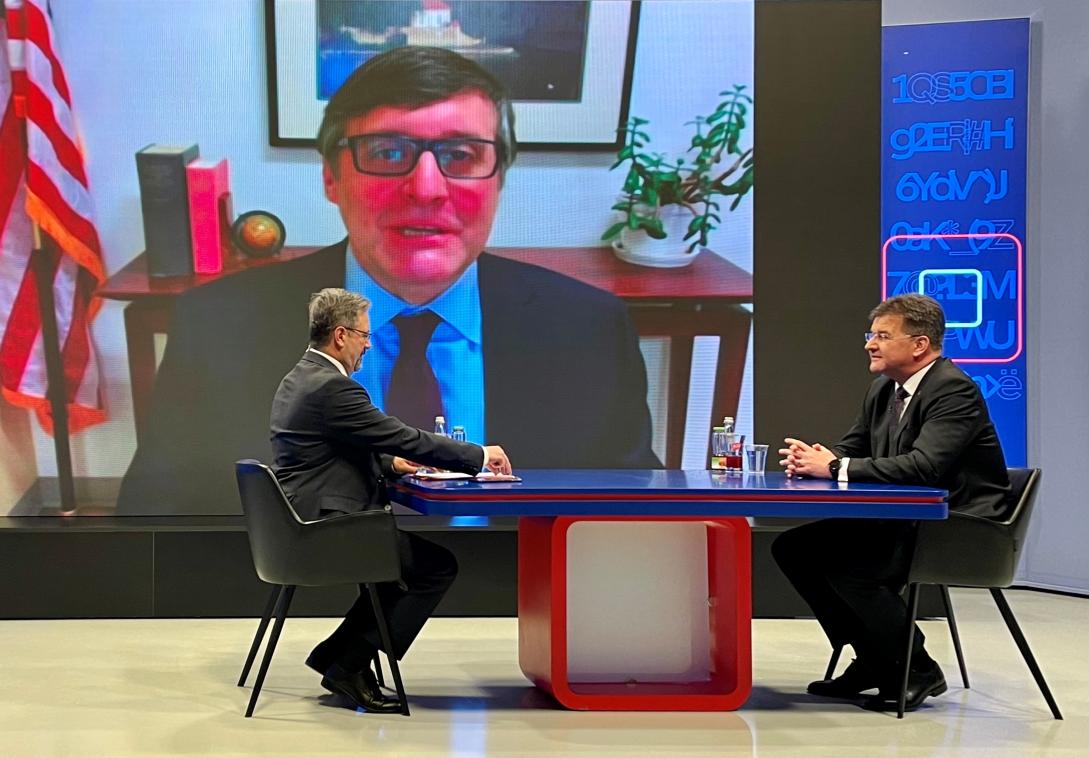 Visiting Kosovo early after the recent parliamentary elections, Mr Lajčák briefed the winner of the recent parliamentary elections, Vetvendosje President Albin Kurti, in detail on the progress made in the Belgrade-Pristina Dialogue since its resumption in July 2020. They also discussed next steps going forward.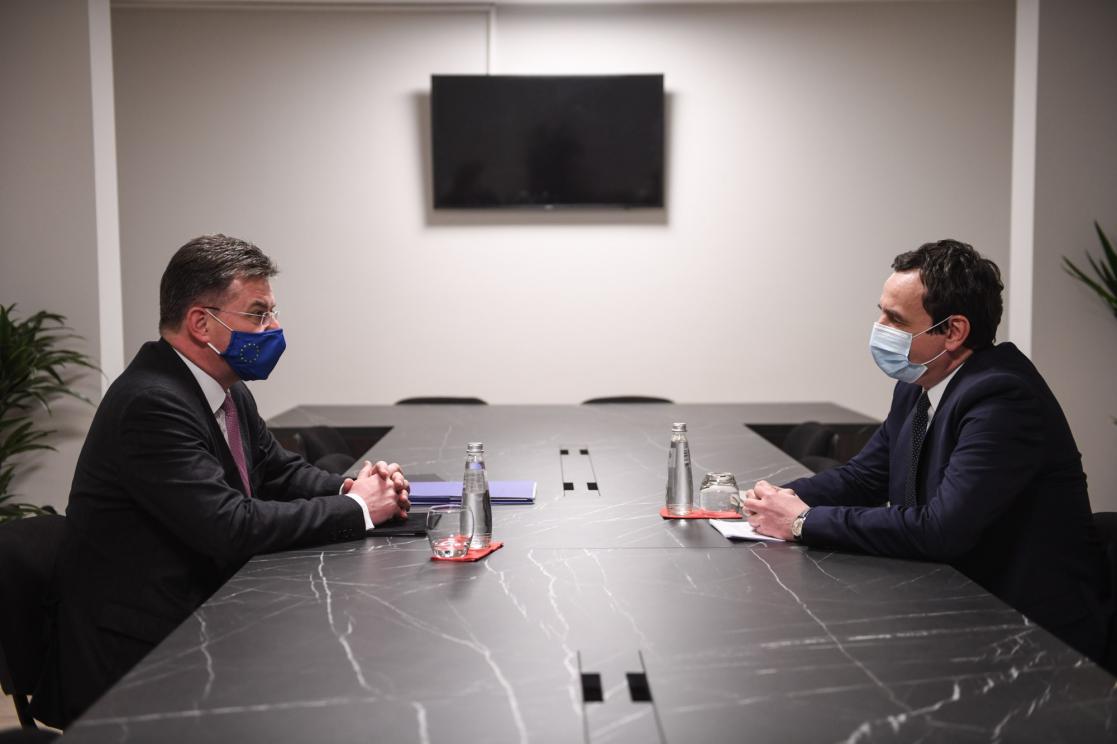 "Mr Kurti and I had a very honest and constructive conversation. While of course, I understand that Mr Kurti will need some time to make himself familiar with the Dialogue and its agreements, both the EU and the US expect the process on comprehensive normalisation between Kosovo and Serbia to continue soon. I am very pleased to hear that Mr Kurti understand the importance of the Dialogue," Mr Lajčák informed.
https://twitter.com/MiroslavLajcak/status/1366506377418530817
In Pristina, Special Representative Lajčák held meetings with Acting President Vjosa Osmani, Acting Prime Minister Avdullah Hoti, and the leaders of political parties, including PDK, LDK, AAK and Srpska Lista to stress the importance of unity in the Dialogue across party lines. He also met with the representatives of the international community in Kosovo, spoke to the US Ambassador, and briefed the EU Member States on his conversations.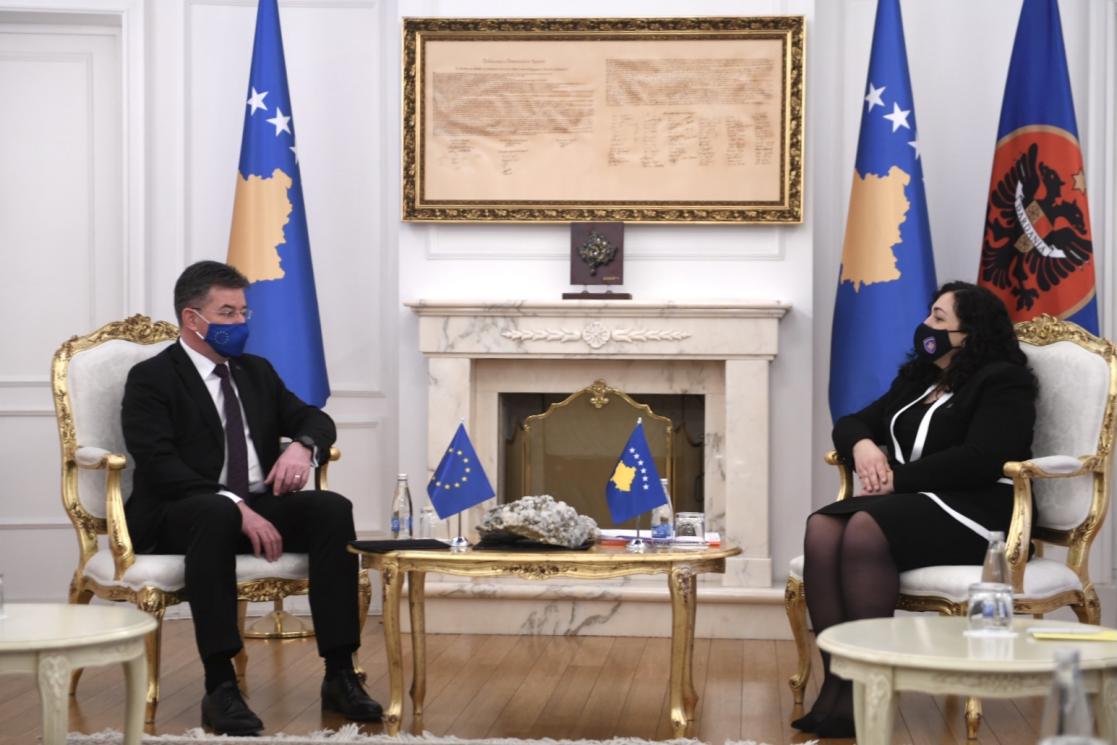 https://twitter.com/MiroslavLajcak/status/1366711871101939714
Taking advantage of the opportunity to meet with women political leaders, the Special Representative underlined the EU's commitment in promoting women participation in all spheres of society, including politics. Mr Lajčák welcomed their keen interest and their active role since the beginning of the Dialogue.
From Pristina, he continued to Belgrade where he met with President Aleksandar Vučić, Prime Minister Ana Brnabić and Minister of European Integration Jadranka Joksimović to discuss next steps in the Belgrade-Pristina Dialogue and Serbia's EU accession negotiations.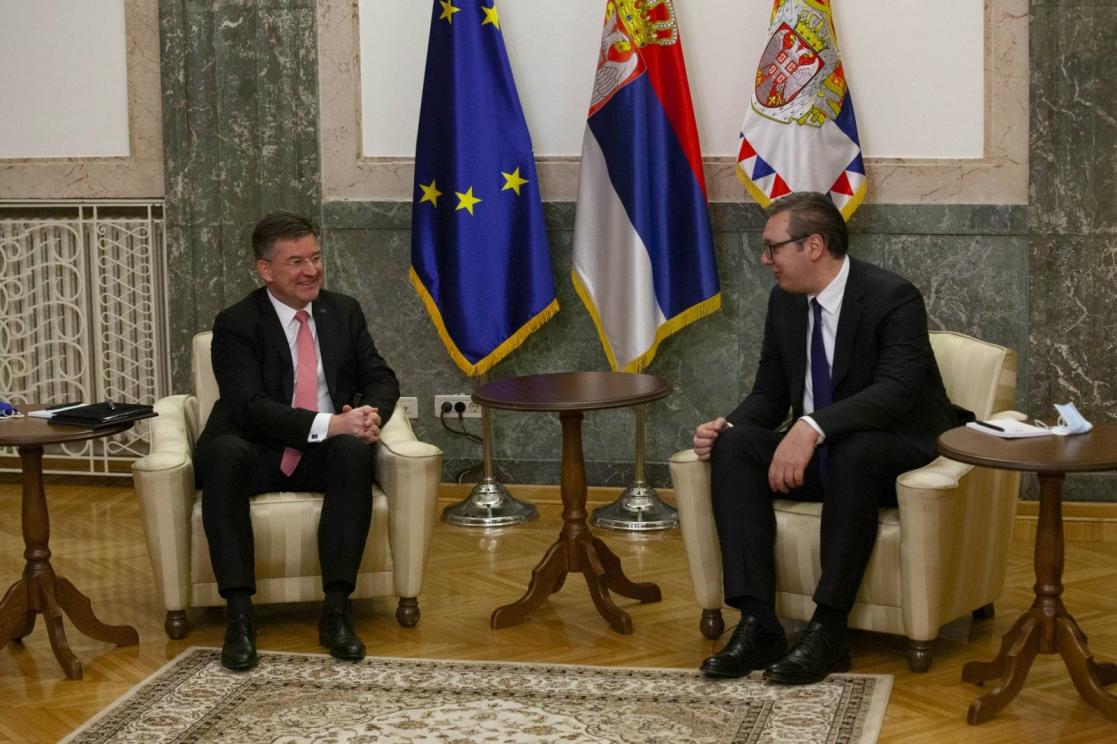 "For both Kosovo and Serbia, the way to Europe goes through the Dialogue", the Special Representative said. "President Vučić reconfirmed to me his readiness come to Brussels to continue our discussions whenever invited", he concluded.
https://twitter.com/MiroslavLajcak/status/1367242001716973570
In Belgrade, Mr Lajčák used the opportunity to again inform representatives of EU Member States about his meetings.