#GenerationRestoration to make peace with nature... #ZeroPollution the solution?
Ahead of World Environment Day, nature has been high on the agenda these past weeks, starting with a full biodiversity week marking World Bee Day, EU Natura 2000 Day, World Biodiversity Day, World Turtle Day, European Day of Parks, followed by the European Green Week, and next week we'll also be marking World Oceans Day!
#EUGreenWeek is Europe's biggest annual conference on environment policy, bringing together participants from government, industry, non-governmental organisations, academia and the media for a unique exchange of ideas and best practices to protect our planet. This year's European Green Week took place virtually over the past week, between 31 May and 4 June.
International cooperation can be an important contribution to safeguard people, the planet and prosperity, as ambitioned in the European Green Deal. To build a healthy planet for all, the EU Green Deal calls for the EU to better monitor, report, prevent and remedy air, water, soil and consumer products, and pollution, among other things. The Zero Pollution Action Plan for air, water and soil aims to set out a vision for the zero pollution ambition in the wider context of the green transition, highlighting the fact that reducing pollution goes hand-in-hand with achieving our climate neutrality and biodiversity objectives and will help to transform the EU into a clean and circular economy. But what will such a world without pollution look like? The #EUGreenWeek sought to address questions on the issue.
https://twitter.com/EU_ENV/status/1399250459857149955
Lets take a look back at the week's events and activities across the EU and beyond, to show the creative ways environmental issues are being dealt with and how local action can make a difference!
Day 1 - Time to zero in on a world we all want
The opening session of the #EUGreenWeek set out the challenges and future opportunities of a zero pollution world, offering fresh insights into how citizen-driven research and activities in the air, water and soil domains are working towards a zero-pollution future. The importance of health and overall wellbeing in the wake of the Covid-19 pandemic, beach cleaning, and food security, featured among the first day's events.
Find out more about the opening day of #EUGreenWeek
Day 2 - Picture a world without pollution…
Can you imagine a world without pollution? This question set the discussion for the second day of EU Green Week.
"It is painfully clear that human activity has negative impacts on other forms of life. Pollution is threatening the survival of more than one million plant and animal species, on land and at sea [...] We are determined to tackle this challenge through our European Green Deal." Ursula von der Leyen, President of the European Commission
The second session explored the challenges and opportunities linked to reducing pollution, underlining how a zero pollution perspective positively affects all walks of life. Participants discussed the links between the environment and human health, and how to lighten the load on biodiversity as we look ahead to COP 15 on Biological Diversity. Storytelling and communication as a way to inspire good habits and behavioural change also featured on the agenda. Cycling and upcycling were amongst the good habits of the day!
Take a closer look at the events of Day 2
Day 3 - Plenty of punch but no fatigue!
Midweek saw the presentation of the Life Awards celebrating the most innovative, inspirational and effective EU-funded projects on the environment and climate action.
https://twitter.com/EU_ENV/status/1400044172455907329
Congratulations go to:
LIFE Climate Action Winner 2021: LIFE FORECCAsT (France) who helped forest managers in the Haut-Languedoc Regional Nature Park put climate change adaptation strategies in place.
LIFE Environment Winner 2021: LIFE REUSING POSIDONIA (Spain) who used dried seagrass as effective and inexpensive thermal insulation in social housing.
LIFE Nature Protection Winner 2021: LIFE ENERGY (Slovak Republic) whose team are preventing birds from colliding with power lines by installing flight diverters.
The public also voted for their favourite project in the Citizens' Award, choosing TARTALIFE (Italy) which helped to reduce the numbers of sea turtles caught in fishing nets along 15 Italian coastal areas.
Click here to see more events from Day 3
Day 4 - Race to net zero…
One of the highlights of the fourth day was the screening of a documentary about plastic ocean pollution, 'Trapped by Plastic', followed by a challenging debate.
The day's jam-packed and inspiring agenda also included sessions on who should pay for pollution, reflections on the EU's New European Bauhaus initiative for sustainable buildings and a variety of events: from a webinar on 5G/Beyond 5G; to discussions on putting digital at the service of the Green Deal - how digital innovation can contribute to smarter agriculture and precision farming; zero-pollution tourism; as well as a Race to Net Zero cycling challenge!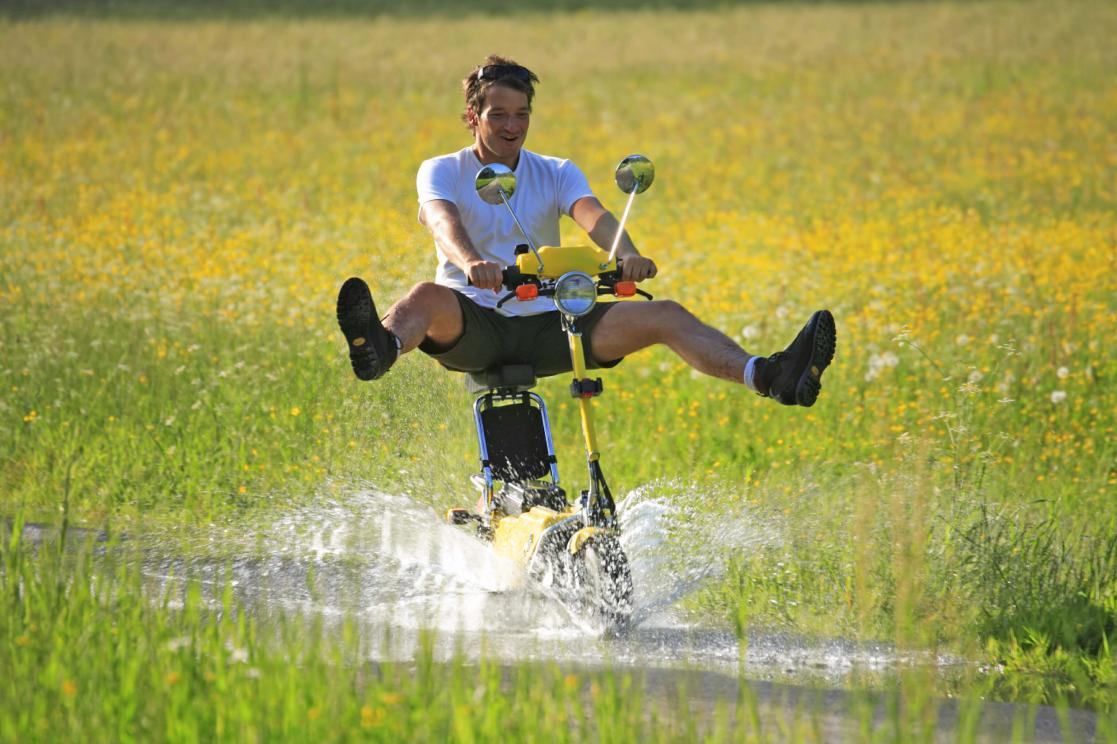 Check out the various activities on Day 4
Day 5 - Working together for a zero pollution future
The final day of #EUGreenWeek reflected on some of the week's key takeaways. Participants had the chance to tune into a conversation between Frans Timmermans (Executive Vice-President for the European Green Deal), and Virginijus Sinkevičius (European Commissioner for Environment, Oceans and Fisheries). Both highlighted how the zero pollution ambition is a key component of the European Green Deal and a major driver in the green transition. But the main message to take away is the importance of collective action and grassroots initiatives, as shown by the wide participation throughout this week:
Caring about the planet, and taking action is not only for specialists, but for everybody.
A pen made from cigarette butts, bio-degradable bottles using algae, a plant-based dishwashing sponge, second hand clothing, urban vegetation... curious? I sure am...
Click here to quench your curiosity on the final day of #EUGreenWeek!
And last but not least, today is World Environment Day!
On World Environment Day, take a journey across the world and visit EU funded projects implementing sustainable consumption and production, promoting green entrepreneurship and circular practices.
Click on the map below to explore the state of play of 168 green actions - on-going and completed actions which benefit the environment. And have a look at these country case stories on the transition to a circular economy or download their recipes for replication.
Watch this space for more on the EU's support to switch2green
---
See also