Meet us at the European Development Days on 15-16 June 2021!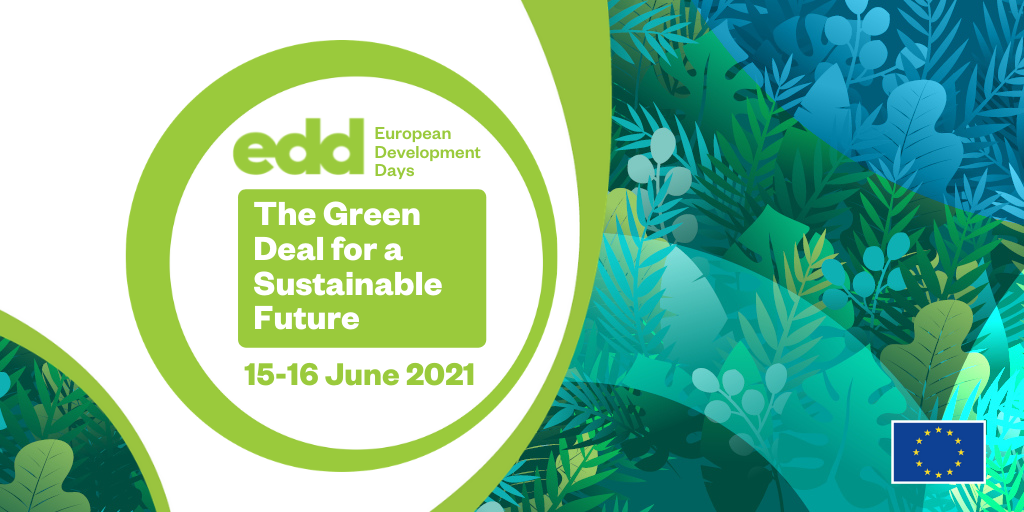 Under the theme "The Green Deal for a Sustainable Future", the 14th edition of the European Development Days 2021 will take place online, bringing the development community together to share ideas and experiences in ways that inspire new partnerships and innovative solutions to the world's most pressing challenges.
Visit us at the Global Village where the EEAS together with EU Satellite Centre will welcome you to the digital stand on "Why climate actions matter, from diplomacy to security" . Take a tour with us around the world to discover EU initiatives related to Water and Climate Diplomacy, international cooperation and geospatial analysis and find out how climate actions make a difference in the resilience, security and prosperity of us all.
On 16th June at 14h30 CET, join the high-level panel 'Why climate action matters: from diplomacy, to cooperation, support, and security', co-hosted by the EEAS and Climate Action Network Europe. The EEAS Deputy Secretary General Ms. Helena König, representatives from the UN, a leader from a partner country, and a climate NGO representative will debate the importance of tackling security issues through climate actions and explore ways to enhance climate action in the run up to COP25 as well as other key multilateral events in 2021. Check out the event programme.
Attending EDD21 has never been easier. 
Register in advance to be able to connect to all live sessions, have live chats with experts and network with like-minded people.
Go to the EDD website:
Step 1: create a profile.  Registration without a profile is not possible.
Step 2: to register:

Click on the 'Register' button on your dashboard.
Upload a picture.
Select your pre-identified organisation in the drop-down menu and use your professional email address. 
You will receive a confirmation email once your registration is approved.
The EDD 2021 event platform will be accessible only for registered participants.