Nature is suffering. Mother Earth urges call to action.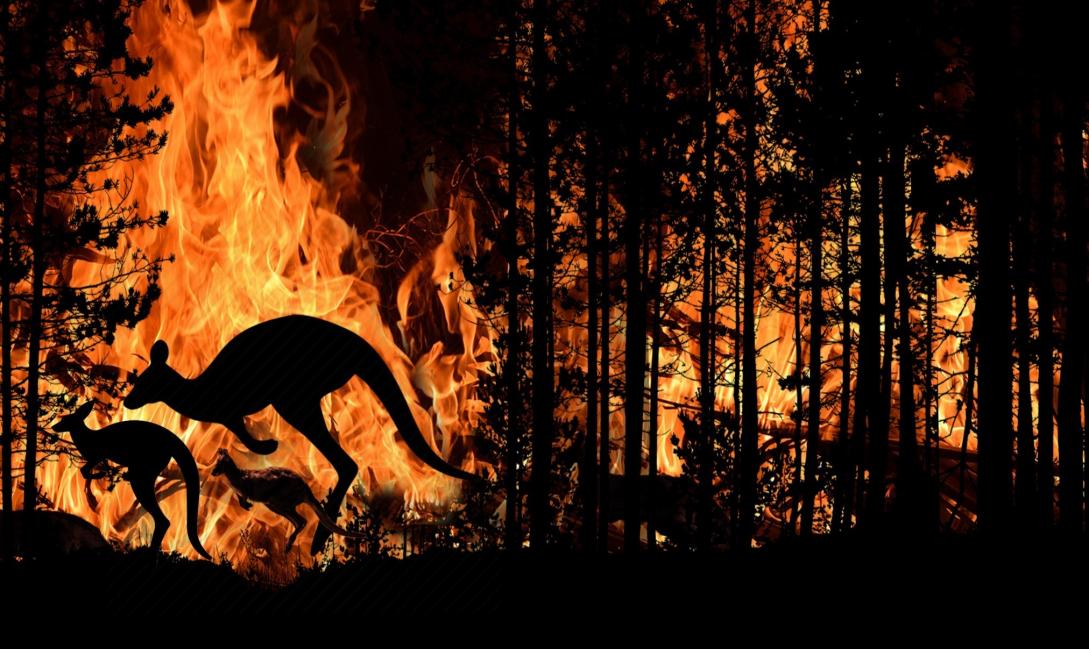 Ecosystems support all life on Earth. The healthier our ecosystems are, the healthier the planet - and its people. Restoring our damaged ecosystems will help to end poverty, combat climate change and prevent mass extinction.
Climate change, man-made changes to nature and disruptions to biodiversity such as deforestation, land-use change, intensified agriculture and livestock production, or the growing illegal wildlife trade, can increase contact and transmission of infectious zoonotic diseases from animals to humans like COVID-19.
The immediate priority is to prevent the spread of COVID-19, but in long-term, it is important to tackle habitat and biodiversity loss. We are in this fight together with our Mother Earth.
https://twitter.com/eu_eeas/status/1385130629336125441/photo/1
Earth Day serves as a conscious reminder of how fragile our planet is and how important it is to protect it, and aims to promote clean living and a healthy, sustainable habitat for people and wildlife alike.
Working together to #RestoreOurEarth
Many important environmental events have happened on Earth Day since 1970, including the recent signing of the Paris Agreement, and Earth Day continues to be a momentous and unifying day each and every year. In fact, amidst the pandemic, a ray of light is shed for Mother Earth this year, as the EU participates in a global Leaders Summit on Climate on Earth Day 2021, convened by the US under the Biden Administration – a historic climate summit and an opportunity for making active progress to Restore Our Earth.
Upcoming events on Biodiversity
The crucial CoP 15 meeting to the Convention on Biological Diversity in Kunming, China, in October 2021, is expected to adopt a new global framework to protect and restore nature. This is as essential as the Paris Agreement focusing on the climate urgency because nature is our best ally to fight climate.
Global coalition "#UnitedforBiodiversity"
https://twitter.com/EU_ENV/status/1385161360561119235
In 2020, the EU launched a new global coalition for biodiversity calling for stronger mobilisation in raising awareness about the need to protect biodiversity, ahead of CBD CoP 15. After CoP 15, the focus of the coalition for biodiversity will be on coordinated actions with tangible impact aimed at bending the curve of biodiversity loss.
#EUBeachCleanup for protection of marine biodiversity
In line with CBD CoP 15, the annual global #EUBeachCleanup campaign will this year focus on the theme of marine biodiversity. The campaign aims to raise awareness on the importance of the protection of sealife and the preservation of healthy marine ecosystems and promotes actions that reflect how ocean protection begins at home.
A closer look at some environmental initiatives worldwide
Europe is here: support for the environment in Albania
Albania is distinguished for its rich biological diversity, having one of the richest ecosystems and some of the most abundant water resources in Europe. However over the years uncontrolled urban and rural land planning has caused irreversible damage to its land, sea, rivers, lakes and the ecosystems. The EU has provided financial support to Albania for projects focused on climate and the environment. Find out more in the video.
Women turn to beekeeping and preserve wildlife in Tanzania
Across Tanzania's Tarangire-Manyara ecosystem, more than 1,350 environmentally friendly beehives – hanging from giant baobab and acacia trees – are more than an eye-catcher. Installed by members of Tanzania People & Wildlife's Women's Beekeeping Initiative, these environmentally friendly hives help to preserve habitats for big cats and other wildlife while generating a sustainable revenue stream for rural women.
"We've observed increasing numbers of lions along with numerous sightings of leopards and cheetahs over the past several years" - Laly Lichtenfeld, co-founder and CEO of Tanzania People & Wildlife
This project is a part of the IUCN Save Our Species African Wildlife initiative, which is funded by the EU through its B4Life initiative. The African Wildlife initiative responds to conservation challenges facing key threatened species in sub-Saharan Africa. It delivers tangible results for species, habitats and people. Read the full story.
Beekeeping is also one of the activities being practiced by women in Pemba Island, part of the Zanzibar archipelago off the mainland of Tanzania - together with other activities like tree planting and nurturing kitchen gardens.
"Females were not allowed to participate in any development activity until recently," said Salma Zaharan, a Kiungoni Villager, who also stated that the project has raised awareness of the need to conserve the forests.
Besides empowering women, this makes part of the Global Climate Change Alliance Plus (GCCA+), a European Union flagship initiative which is helping the world's most vulnerable countries to address climate change. Read the full story.
Escazú Agreement for Latin America and the Caribbean
Environmental protection activists in the Latin American and Caribbean region have demanded better access to justice in environmental matters for many years. The entry into force of the new Regional Agreement on Access to Information, Public Participation and Access to Justice in Environmental Matters (Escazu Agreement), negotiated by all thirty-three countries of Latin America and the Caribbean is a welcome step forward in this regard.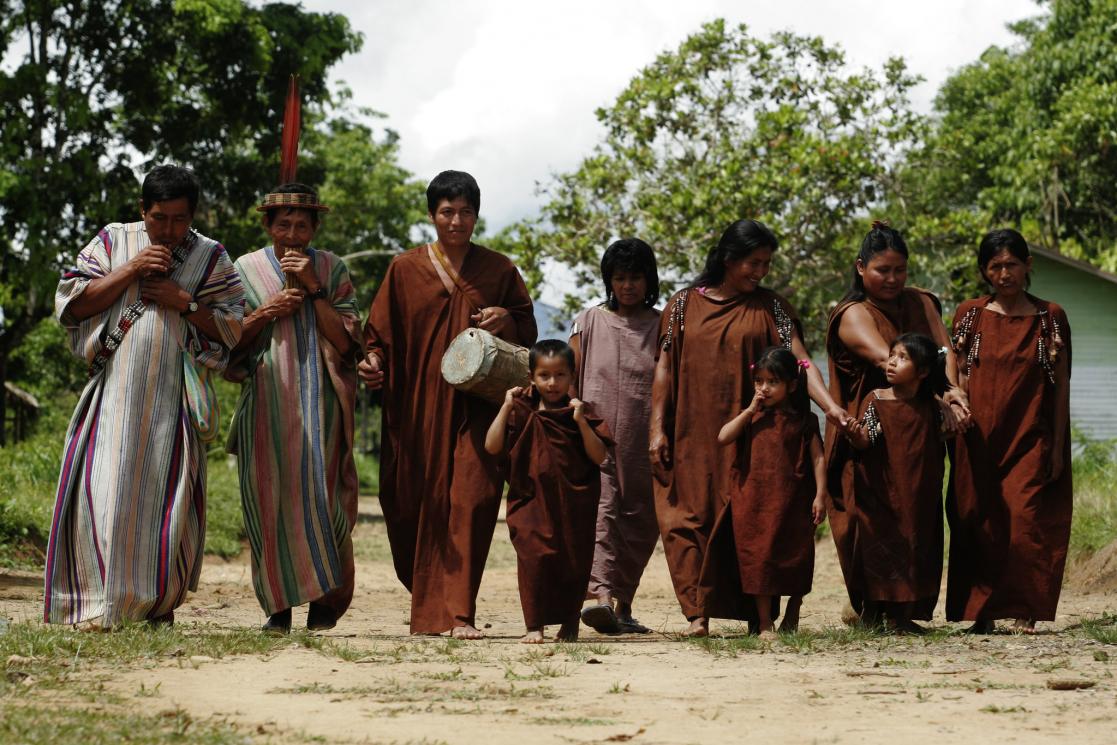 At a time when multilateralism is subject to criticism and where nationalist policies are on the rise, it is a hopeful sign that thirty-three American countries are coming together to protect the environment and its defenders. Read more.
Protecting biodiversity in Asia
Like its neighbours, Malaysia suffers from Asia's insatiable appetite for wildlife. In particular, the Endau-Rompin Landscape, one of three source sites in Malaysia where tigers still have a good chance of survival, is under great threat from poaching and extraction. Partners against Wildlife Crime is an EU-funded project which aims to disrupt illicit supply chains of wildlife.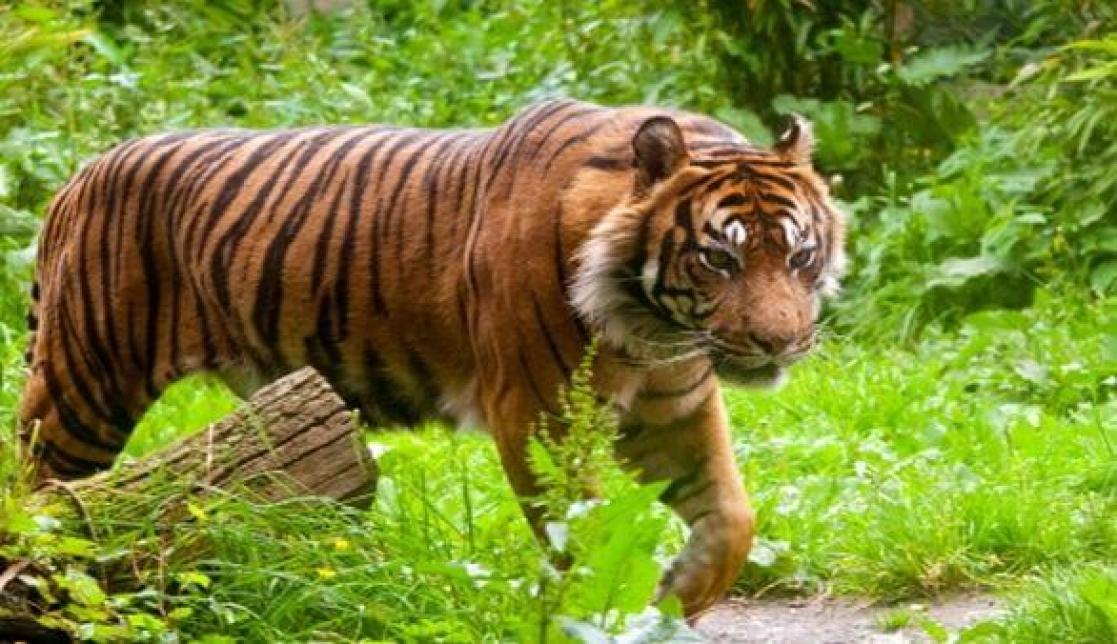 The work in Malaysia focuses on enhancing tiger protection in the Endau-Rompin National Park, and pilot innovative and collaborative initiatives such as community-led patrolling, empowering communities and helping them to contribute in the protection of the biodiversity of their traditional lands.
Similar initiatives in Asia include the protection of turtles in Cambodia and the langur in Laos, to name but a few. 
Meanwhile in India, climate action, clean energy transition and biodiversity are at the heart of the EU-India partnership, with joint actions panning across areas like renewable Energy, water, sustainable urbanization, climate change and more. Today on the occasion of the Earth Day, to encourage the participation of citizens to come forward to take positive action to nurture and restore the earth one step at a time, the EU Delegation to India launches the #LeadTheGreenChange campaign, ahead of the upcoming CBD CoP 15.
Meet Eco MarEU who is in the game to lead the green change!
---
See also