"
"Youth bear the brunt of crises. It is our responsibility to ensure that they have the tools and the opportunities they need and deserve."
Youth holds the future in their hands and it is the time to make sure you are heard in the present.
We invite the youth to come together from all parts of the world and to have your say. We must discuss challenges facing humanity today, different impacts in different regions of the world and how we must all collaborate to tackle them.
#OurVoiceOurFuture campaign gives the floor for youth to share your vision, ideals and wishes for a more prosperous and sustainable world. This is as a key moment to have your voice heard and send a powerful message to the world. Each and every one of your stories can have a transformative power.
Joining forces can trigger change. As the Diplomatic Service of the European Union, we work together with partners across the world for peace, human rights, development and the rule of law. We believe that only by working together we can achieve a better future for all. And we believe that youth should be the driving force for change. So join the social media campaign #OurVoiceOurFuture!
Web & Social Media stories
Young Champions
Anton Serdiuchenko
Ukraine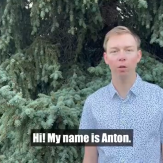 "My name is Anton. I am Ukrainian. Currently, I live in Pavlohrad, Dnipro region. It's less than 200 kilometres away from the frontline.
For me, like millions of Ukrainian men and women, it is important to achieve peace in my country and in the whole world. I call on everyone who can – help Ukraine stop the aggressor and achieve peace in the largest country in Europe."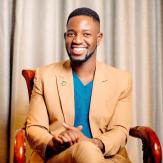 "I choose to celebrate my youth and spotlight the many trajectories we take as young people of the 21st century. The journeys that shape who we are, the moments that define our causes and the inspiring actions we take to uplift our communities.
As an advocate for positive change I am choosing to spotlight some of the key issues that affect young people including Equality, Access to Education, Poverty Eradication and Mental Health."
"Success has no age, has no limit, has no race. You can be who you want to be as long as you are determined to be."
Alexandra Bulat
United Kingdom / Romania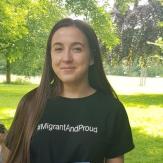 "To create a better future for all of us, we need rights and representation. From fighting the climate crisis to standing up for the rights of our communities, we can only achieve long-lasting and meaningful social change by working together."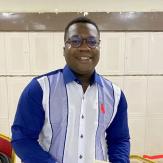 "In our society, and it is very sad to see still in 2022, many people, under the pretext of your age, refuse you opportunities or are opposed to the fact that others give you responsibility for projects or important tasks. I would like to take this opportunity to remind you of the importance of giving a voice to young people and the need to entrust them with positions of responsibility."
Sophie Handford
New Zealand
"Raising our voices during the key diplomatic moment of the year, and having them heard through the support of the European External Action Service, has the potential to bring change and shape our future."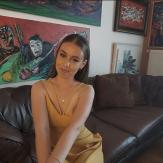 "My name is Andja Stanojković, and I'm a 19-year-old student from Serbia. As a Young European Ambassador and activist, I think that we as young people are the initiators of positive changes in this world. We are the change-makers and we must allow our voices to be heard by adults, politicians and policy makers. Because we are the future!"
Francisco Vera Manzanares
Colombia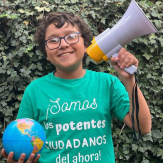 "Esta sociedad adultocentrista nos ha dicho que podemos opinar cuando seamos mayores de edad, que transformar nuestra realidad no es posible, que vayamos a jugar mientras los mayores definen nuestro presente y futuro. Hoy reiteramos que los niños, niñas y jóvenes somos los potentes ciudadanos del ahora y que nuestra voz - la que siempre hemos tenido y han querido muchas veces acallar - debe ser escuchada. Hoy reivindicamos el poder que tiene nuestra voz para hacerle frente a los grandes retos de nuestro tiempo, con decisión, con #ecoesperanza, con el poder de la alegría que nos permite transformar nuestro entorno desde múltiples orillas."
"Our generation continues to push barriers, all whilst obliterating societal norms, in order to create and mold the world we want to exist in. The topic of mental health has been of paramount importance to us. We have since normalized open dialogue, allowing individuals safe spaces to express themselves. Mental health conversations can be cooperated into so many different topics whether it be global crises, societial pressures, religion, etc. In the words of James Levine, "We are in the midst of an EVOLUTION, not a REVOLUTION""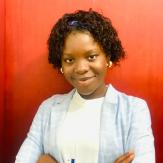 "I believe we all can reach our full potential if we are provided the right resources, mentorship and opportunities.
With my voice, I choose to highlight the issue of Food Security by urging world leaders to adequately implement existing food security policies and ensure global food security for all."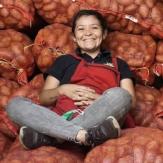 "Cada país vive etapas y momentos distintos pero que la solidaridad y empatía sean la clave para salir adelante, unidos como hermanos."
"The people who build bridges will always outnumber the people who build walls."
Our young champion Jessica Mshama took over the EEAS Instagram account in New York for two days. While attending the United Nations General Assembly, Jessica shared several stories of the backstages of the event. She also managed to collect key messages of support from special guests.
Take a look at all Instagram stories published during the High-Level week of the UN General Assembly, the Instagram takeover by our young champion Ricardo Pineda Guzman and much more!
Participate in the campaign
You challenge, inspire, innovate! You make it happen: Take part and speak up!
•    #OurVoiceOurFuture
•    #NotreVoixNotreAvenir
•    #NuestraVozNuestroFuturo
•    #SautiYetuMustakabaliWetu
•    #صوتنا_مستقبلنا
•    #我的未来我来讲# #第77届联大#
•    Create/post your content to tell your story about the topic of the campaign
•    Invite/challenge others to join
•    Simply use the campaign hashtags in any relevant social media posts you publish during the campaign period
•    Tag our accounts* and interact with the campaign content we will be sharing on our social media accounts. Highly engaging content will be cross-posted on our accounts.
Facebook European External Action Service – EEAS
Instagram @eudiplomacy
Twitter @eu_eeas



*Disclaimer: By tagging our accounts and including the campaign hashtags, you agree with the publication of your content on the 
EEAS website and social media channels
•    Post a video of you telling your story alone or with a group of friends
•    Post a video of yourself performing a musical piece, a song or a poem
•    Post an interview you have made with someone that reflects the importance of working together towards a better future
•    Post your artwork reflecting on the challenges humanity faces today
Make sure you use the official hashtags: #OurVoiceOurFuture #UNGA77
 
Your content. Your story. No limits to creativity!
•    Choose your topic: Climate change, ending poverty, fight for equal rights and representation of minorities, education, peace, food security, innovation, digital divide, health, gender equality, and many more issues can be tackled.
•    If you choose a particular topic to cover in your story, you can follow a structured approach: What is it/Why it matters/What is the future I want?   or  You may want to go for an original concept.
Your content. Your story. No limits to creativity!
{"service":"smk","type":"search","incl_hashtags":"","result_type":"recent","query":"#OurVoiceOurFuture, OR #NotreVoixNotreAvenir, OR #NuestraVozNuestroFuturo, OR #\u0635\u0648\u062a\u0646\u0627_\u0645\u0633\u062a\u0642\u0628\u0644\u0646\u0627"}
Page Updated: