Overview: EU-ASEAN Commemorative Summit at leaders' level to take place in Brussels along with several hybrid and public side-events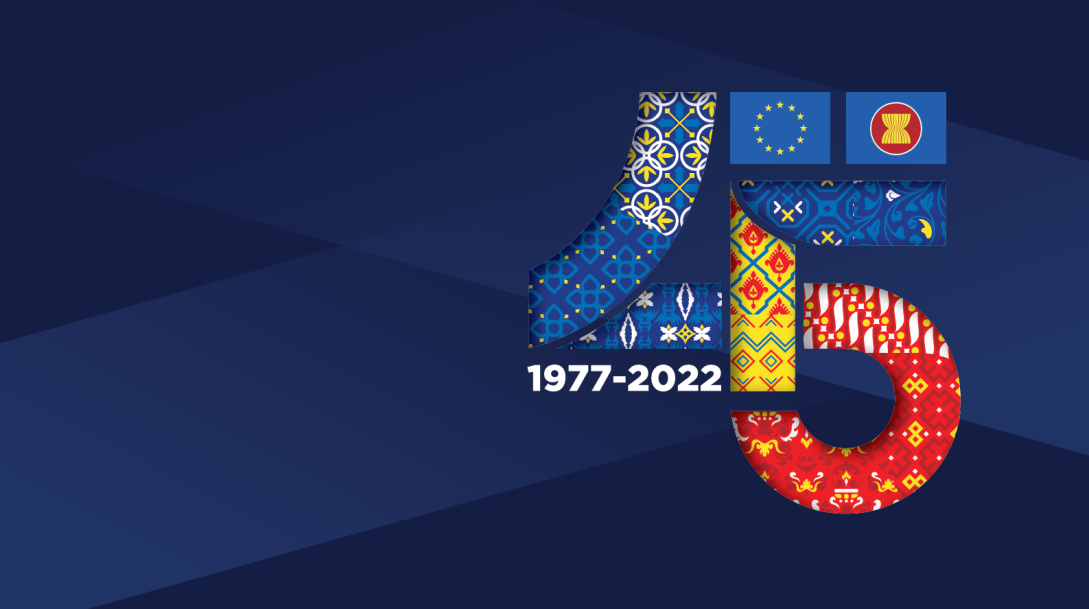 At the summit, the EU and ASEAN will celebrate 45 years of diplomatic relations based on shared values and principles such as a rules-based international order, international law, effective multilateralism as well as free and fair trade. In 2020, the EU and ASEAN elevated their ties to a Strategic Partnership with a commitment to work jointly on enhancing prosperity, promoting security, strengthening resilience and improving sustainable connectivity.
Side-events
Several side-events will take place in Brussels ahead of the Commemorative Summit, to engage with the youth of the two regions, the private sector, and the wider public both on-site and online.
Celebrating EU-ASEAN People-to-People Cooperation on Higher Education (12 December)
This hybrid event taking place on 12 December will be an opportunity to highlight support provided by the EU through the EU-SHARE project, its impact in creating an ASEAN higher education mobility area, and the importance of people-to-people connectivity to foster region-to-region cooperation and multilateralism.
The event will take stock of the successes and benefits of the SHARE and ERASMUS+ programmes for researchers, higher education institutions, and students in both regions. It will also address the future of EU-ASEAN cooperation in the fields of higher education and research in the context of wider strategic priorities such as the EU's Global Gateway and ASEAN's Connectivity Master Plan 2025, covering skills, citizenship education and employability; health; the green transition; and digital connectivity.
Read more about physical and online participation here: https://www.share-asean.eu/news/celebrating-eu-asean-people-people-cooperation-higher-education
EU-ASEAN Youth Summit (13 December)
The EU-ASEAN Youth Summit is the final event of the EU-ASEAN Young Leader's Forum (YLF) annual series of events. Since 2018, the YLF has created a unique space for young leaders from the EU and ASEAN to contribute with their different perspectives on current and future priorities for the EU-ASEAN Strategic Partnership. The Youth Summit will provide a platform for youth to discuss key issues and future priorities with EU and ASEAN representatives.
There will be an opportunity to follow plenary sessions online as well as different break-out sessions.
Read more and register online here: https://euinasean.eu/eu-asean-youth-summit/
10th ASEAN-EU Business Summit (13 December)
The EU-ASEAN Business Council is inviting EU and ASEAN leaders and businesses for a business summit under the theme "Deepening ASEAN-EU Trade: Sustainable Development for All". The event is in-person-only but open for registration. The business summit will highlight and discuss EU-ASEAN economic cooperation, including opportunities for future trade and investment. Several EU Commissioners, and ASEAN leaders are to attend the event, along with numerous European business leaders.
More information about the Business Summit is available here: https://www.eu-asean.eu/10th-asean-eu-business-summit/  
EU-ASEAN Joint Photo Exhibition and Wish Tree (1-14 December)
The exhibition showcases the depth and breadth of 45 years of EU-ASEAN relations through 45 photos on joint projects focussing on different areas including green and inclusive sustainable development, sustainable connectivity, human rights, and good governance.
The exhibition will be displayed at Café des Halles in St. Gery, Brussels, from 1 to 14 December. Leading up to the Commemorative Summit, this exhibition was first displayed in Indonesia (ASEAN Secretariat), then the Philippines, and will move to Laos next year.
A wish tree, made of plastic debris from the ocean woven together by Indonesian artist Ari Bayuaji, will also be exhibited for the first time in Brussels. Wishes submitted online about the future of EU-ASEAN relations will be displayed on the wish tree and published on the day of the EU-ASEAN Commemorative Summit.  Wishes are gathered through a dedicated online form.
Make your wish now: https://www.surveymonkey.co.uk/r/ShareYourWish4EUASEANrelations