PRESS RELEASE: EUMC AWAY DAYS (Prague)
"The approval of this ground-breaking policy document was only the threshold of a historic journey we have undertaken with responsibility, but that we must continue with perseverance. The credibility of the EU as a security provider is really at stake," said Gen Brieger, Chairman of the EU Military Committee, in the margins of the meeting.
"Never like before, unity of intent and convergence of strategies among Member States and with EU Institutions will represent the difference between success and failure".
The Military Committee further discussed the priorities in terms of deliverables, from the Strategic Compass. Among them, the EU Rapid Deployment Capacity, including the operational scenario and the exercises, expected to provide the European Union with the ability to respond to imminent threats or quickly react to a crisis outside the Union at all stages of the conflict cycle.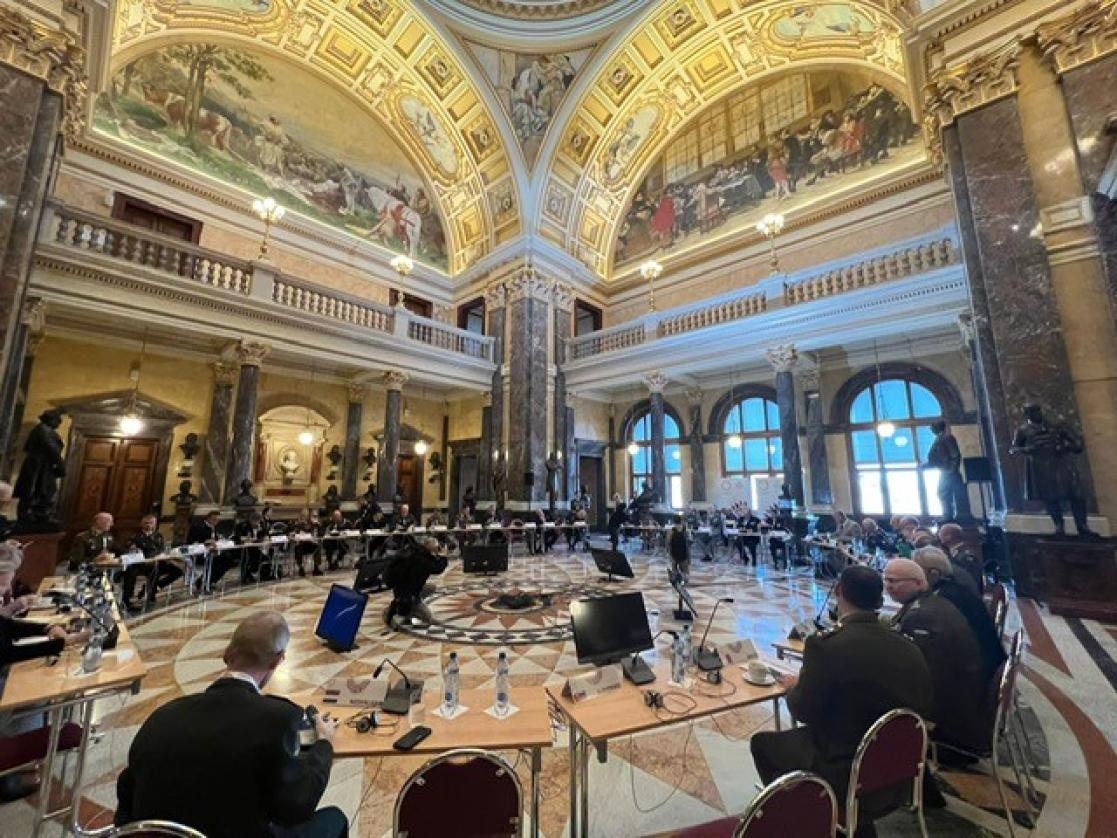 In this context, Gen Brieger added: "One of the most relevant enablers of this new EU capacity, if not the most relevant, will be the availability of a coherent Command and Control structure, at EU level. We must look at this issue through the principles of unity and clear chain of command, synergy of efforts, flexibility and integrated approach."
During the time in Prague, the EU Military Committee had also the opportunity to attend part of Exercise Medical Man 22, a common initiative by four EU Member States, with a view to certify the Visegrad EU Battlegroup medical team, as part of its third stand-by period, in the first semester of 2023.
The Chairman, departing from Prague, on behalf of all the Military Representatives heartily thanked Czech authorities for the well-organized meeting and the warm hospitality.