Transforming education, shaping the future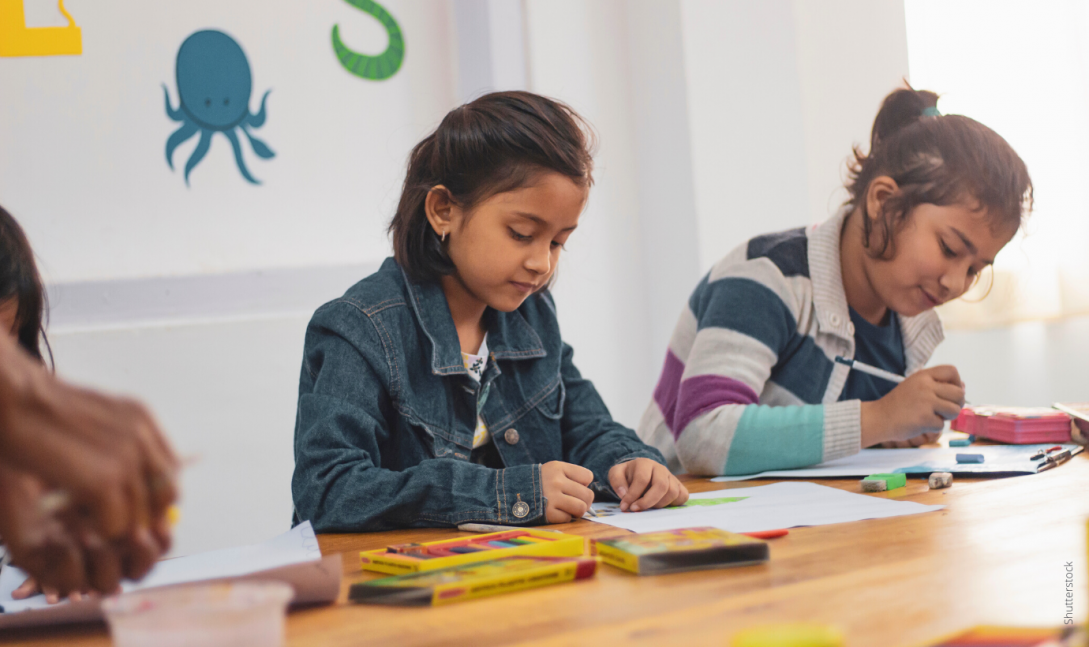 Words are followed by action. The EU has chosen to put education at the heart of the post-pandemic recovery, almost doubling its global spending for education to over 6 billion for the period 2021-2027. For a more sustainable, inclusive and peaceful future in the aftermath of the greatest educational disruption in modern history.
With EUR 700 million for the period 2021-2027, the EU remains a top donor for the Global Partnership for Education (GPE). Team Europe pledges account for half of GPE's funding to help transform education systems for more than one billion girls and boys in up to 90 countries and territories, with a particular focus on teachers and on promoting girls' education.
The pandemic is aggravating inequalities and the digital divide, negatively affecting gender parity. With far less access to the internet and to mobile technology than boys, girls have been majorly disadvantaged to access remote learning. Investing in quality education means investing in equality. And promoting girls' education, leveraging the potential of digital innovations. This is why educating and empowering girls is a key aspect of the EU Gender Action Plan III. It puts women and girls' rights at the centre of the global recovery for a gender-equal world.
Global challenges require global action. The EU is a committed and active player on the international scene, working closely with partners to change course and build back better for achieving inclusive and equitable quality education for all (SDG 4).
To this end, at the UNESCO Global Education meeting in November 2021, the EU joined a global call to safeguard equitable financing for education. And continues to play an active role in stepping up reform efforts together with country partners, particularly by joining the Leadership Group of the global education coordination mechanism led by UNESCO.
In the major humanitarian crisis Afghanistan is facing, the EU has announced projects worth EUR 268.3 million to step up vital support, including on education. A EUR 50 million programme implemented by UNICEF will provide incentives to Afghan public school teachers, in particular female teachers. In addition, School Meals Support to Girls and Boys programme is to be implemented by the World Food Programme in collaboration with UNICEF. It is a EUR 11 million EU funded project to ensure the provision of food at school and at home for boys and girls in primary school. For girls at secondary level, the EU also supports cash transfers for their households conditional on girls' school attendance.
Education is also a vital component in fostering resilient democracies. To this end, the EU cooperates closely with the Council of Europe to ensure quality education to uphold and promote human rights, democracy and the rule of law. Read more.
 
---
See also