Valentina Starcovich, trainee: "I am happy to know that I am doing as much as science is asking us to do"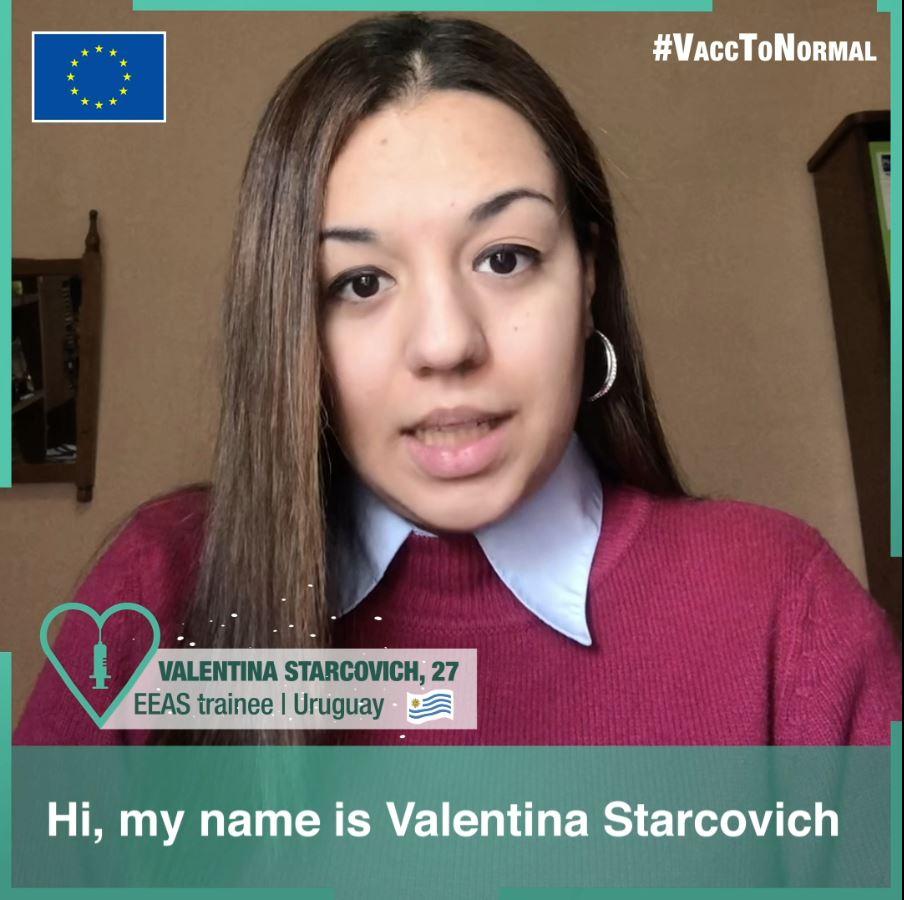 As soon as Uruguay's vaccination plan allowed people between 18 and 30 years old to be scheduled, my friends and I encourage ourselves to try getting a spot. Thankfully, the Ministry of Health booked me for the very first day of Easter week, so by the end of April I had already being inoculated with the two doses.
Although I am quite aware of the fact that Uruguay is facing the worst stage of the pandemic, the vaccination rhythm that the country has is a very encouraging indicator. My mother is a two time cancer survivor, and even she was a little bit sceptic about getting the vaccine, we knew from the moment she got the first dose that there was going to be one less of a worry in our lives. There are so many uncertain things about this pandemic, but I am happy to know that I am doing as much as science is asking us to do.
On other aspects, I am cinephile, who every year sees the awards season as an exciting time for the industry where artists come together and let us watch their incredible productions. I highly value the efforts made in order to celebrate the Academy Awards in a low-key ceremony, where all the attendees were vaccinated. I am really looking forward to being able to watch the ceremony all together with my friends and being able to go to the cinema to celebrate this passion for movies, an experience I miss the most.