When going on the move is the only way to move on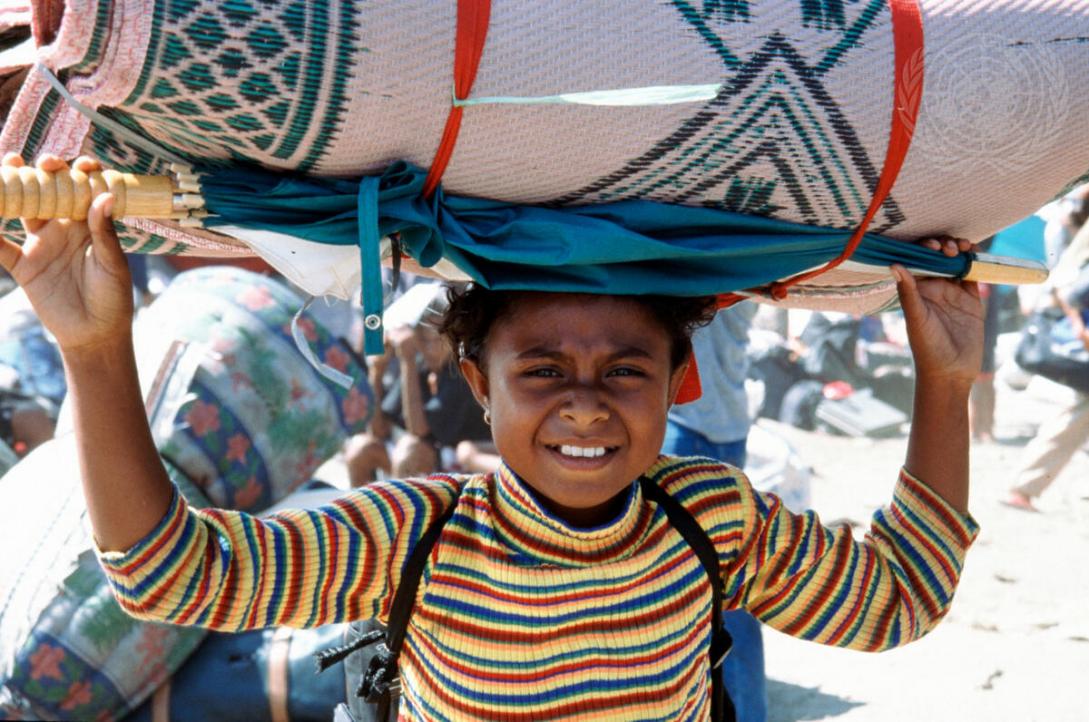 While humankind has always been on the move, never before had so many people lived in a country that is not their own. In 2019, the number of migrants worldwide reached 272 million -51 million more than in 2010-, representing 3.5% of the global population. Although many migrants move out of choice, a growing number of people do it to escape conflict, persecution, terrorism, human rights violations, or in response to the adverse effects of climate change and natural disasters. In 2018, the number of forcibly displaced people worldwide exceeded 70 million for the first time since records began.
"As part of the European Union's global response to the coronavirus pandemic, we have focused our attention to supporting vulnerable populations, such as migrants, forcibly displaced persons and their host communities, around the world, and we will continue to do so", reads the Joint Statement issued by the EU High Representative Josep Borrell and the European Commission to mark this day.
20 years after the UN General Assembly proclaimed 18 December International Migrants Day, the world has seen this phenomenon accelerate due to the economic crisis, climate change and the proliferation of armed conflicts. In 2015, Europe had to respond to the most serious refugees and migratory challenge since the end of World War II. 
Last September, the EU proposed a new Pact on Migration and Asylum aiming for common governance of migration at Union level with a fair sharing of responsibility and solidarity, more effective procedures and a strong legal migration and integration policy. The Pact also commits to deepen EU cooperation with countries of origin on issues such as enhancing economic opportunities and legal pathways, fighting human traffickers and smugglers, and readmitting and successfully reintegrating migrants.
The bright side of migration: stories of social cohesion
"Migration management requires global cooperation and engagement, solidarity and responsibility-sharing. The European Union follows a comprehensive, balanced and cooperative approach, in partnership with countries of origin, transit and destination, regional and multilateral organisations, as well as civil society, migrants' and diaspora organisations. We also seek to maximise the development benefits of migration, leverage the potential of remittances and closely engage with diaspora organisations", reads the EU Joint Statement. 
Too often, migration stories focus on the moments of extreme hardship that migrants go through. However, there are countless stories out there that go unnoticed of migrants living new lives and building new communities in every corner of the globe.
To raise awareness of the benefits of migration for all, the International Organization for Migration (IOM) has launched the campaign 'We live together', a series of stories of social cohesion that "captures the cohesion that adheres when old meets new in a spirit of hope and acceptance".
"From the Syrian barber plying his trade in Turkey, to the classical musicians from Venezuela performing with peers in their Dominican Republic orchestra, we witness the promise that is released when migration is well-managed and handled with dignity for all. We see what comes from the syntheses borne by new arrivals adapting to traditions in their new communities. We see those communities flourishing as locals welcome the new into their midst", reads the IOM´s campaign introduction.
 One of these eight videos features the story of Raad, a Syrian man who came to Southeastern Turkey with nothing. An IOM´s business starter kit gave him the tools to open a hairdressing salon. He started the project with a chair and a mirror a few years ago, but the business grew and today he employs eight trainee hairdressers and hopes to open a training centre.
---
See also