EU EOM Lesotho Media Monitoring Methodology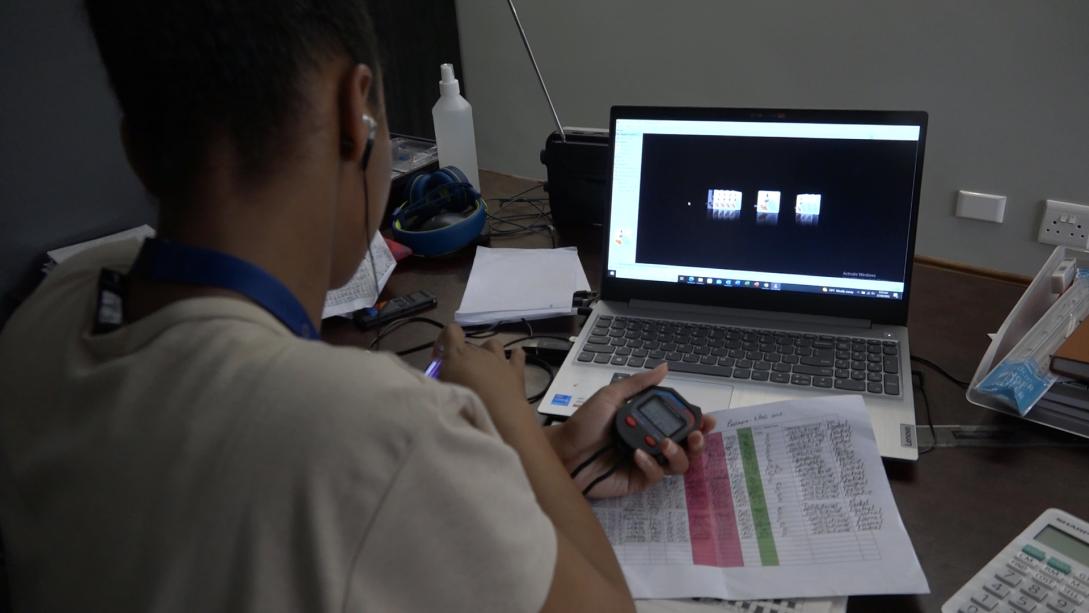 What did the EU EOM do in practice? We monitored the media from 5 September to 5 October, until the start of the electoral silence. The monitored media outlets included the state owned Lesotho Television (LTV) and Radio Lesotho, as well as the commercial radio stations MoAfrica FM, People's Choice FM and Ts'enolo FM. Three newspapers were monitored: The Lesotho Times, The Post and the Sesotho language Moeletsi oa Basotho.
A team of four trained Basotho media monitors counted each second on television and radio devoted to contesting political parties as well as to political actors affiliated with these parties. If political actors who hold Government positions use official appearances to clearly campaign, this coverage will be counted in favor of the contesting party. The daily monitoring included six hours of prime time broadcasting on TV and radio. The coverage of contestants in newspapers was measured in square centimeters. The tone of all counted coverage was assessed as well, whether it was positive, neutral or negative.
In its Preliminary Statement, the EU EOM presented monitoring figures on the coverage of contesting political parties in news bulletins on all monitored broadcasters. Monitoring results in news coverage were presented because Lesotho law clearly includes the requirement of independent and balanced news coverage.
The forthcoming EU EOM Final Report will present monitoring results for other programmes as well, including discussion programmes. In addition, the Final Report will include a qualitative assessment of the community radio stations in the Mafeteng, Quthing, Qacha's Nek, Botha Buthe and Thaba Tseka districts. Community radios were included in order to assess the voter's access to information on local level.
You can find the official, English language Preliminary Statement here:
https://www.eeas.europa.eu/eom-lesotho-2022/preliminary-statement-eu-eom-lesotho-9-october-2022_en
You can find the Sesotho translation here:
https://www.eeas.europa.eu/eom-lesotho-2022/eu-eom-lesotho-preliminary-statement-lesotho_en