SIGNATURE OF THE JOINT ACTION PLAN BETWEEN THE NATIONAL POLICE AND EUCAP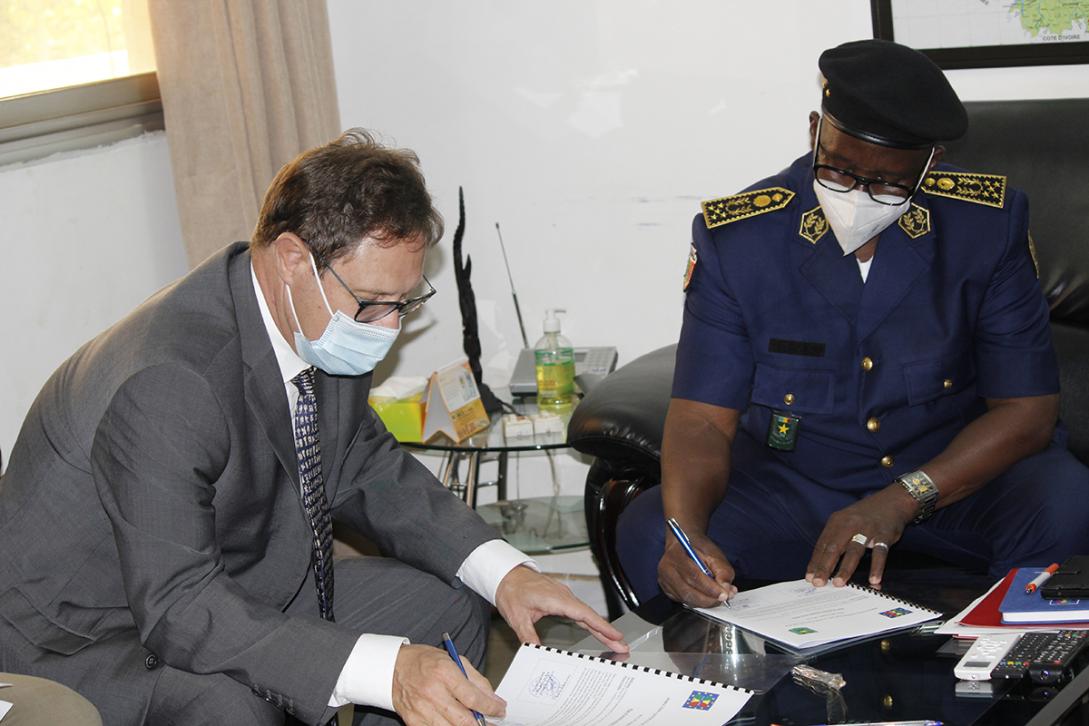 For this important moment, the Director General of the National Police met together with the management staff, namely the Deputy Director General, the Director of public security, the Director of the judicial police, the Chief Inspector and the Head of the Studies and Cooperation Office. The Head of the EUCAP Sahel Mali Mission was on this occasion accompanied by the Head of Operations and his deputy, the Interministerial Advisor and the Police Advisor.
This joint action plan, established for the period from July 2021 to January 2023, includes the working lines about the continuity of actions already initiated and in support of the operations and priorities set by the Malian State to the Forces of internal security, conditioned by the strategic priorities of the European Union. It also includes in an annex all the projects validated until the end of the mandate of the Mission for the benefit of the DGPN.
This action plan is however evolving, to take into account new avenues of cooperation, depending on needs and / or current events. During their interviews, the EUCAP Head of Mission informed the DGPN of various ongoing projects of interest to the National Police of Mali and with short-term deadlines.