EUTM-MOZ Mission Force Commander participated in training activities and gave a training session to Mozambican military personnel in training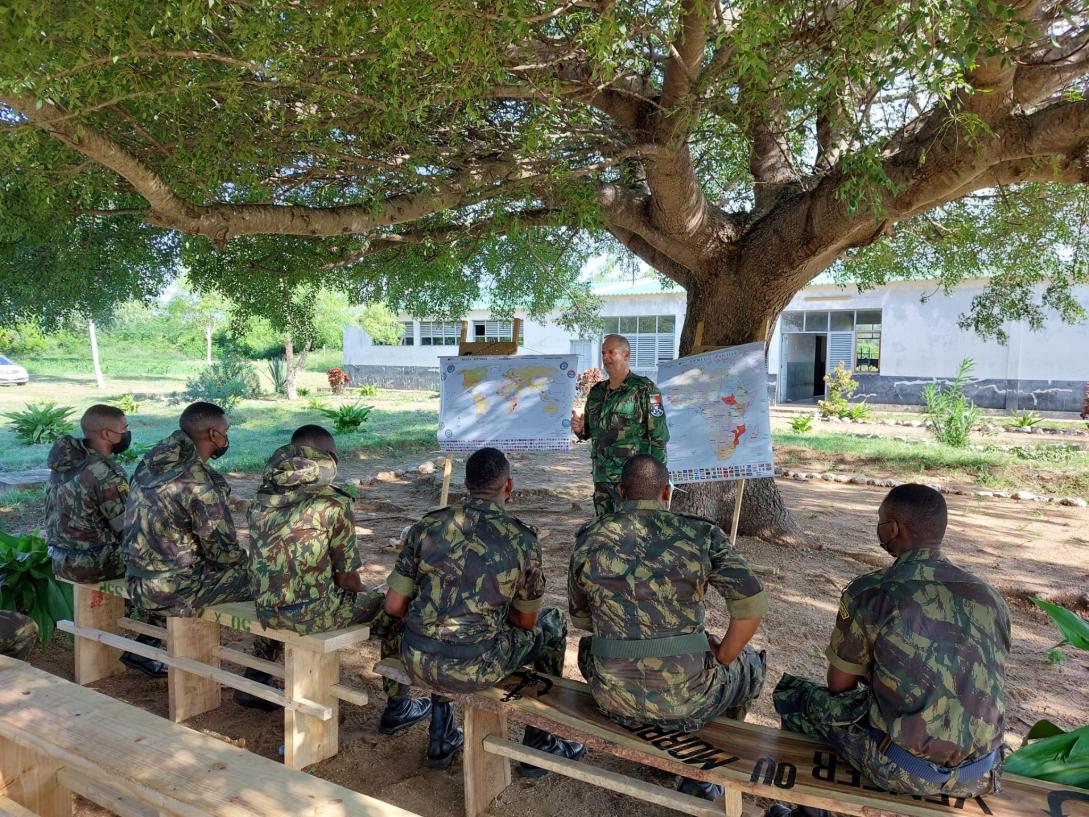 Last week, the EUTM-MOZ Mission Force Commander (MFCdr), Brigadier-general Nuno Lemos Pires, followed the work in progress on the ground, attending several training sessions that focused, among others, on counterterrorism methods and techniques, procedures with detainees and interoperability, following human rights rules, as provided for in African Charter on Human and Peoples' Rights, signed and ratifiedratified by Mozambique.
In these training sessions, Mozambican military personnel and elements of the Portuguese Navy's Marine Corps and of the National Republican Guard, who are part of the mission's training teams, were working together.
Participating directly in the training and capacity building of the companies being trained, the EUTM-MOZ MFCdr gave a training session about counterterrorism and counterinsurgency to the staff of the Marines company currently being trained and its Sergeants.
With focus and commitment, Mozambicans and Europeans progress, side by side, with the aim of train and support FADM to increase its capacity in the important action of protecting the civilian population and restoring safety and security in the north of the country.