Mozambican Navy and EUTM-MOZambique instructors save car crash victim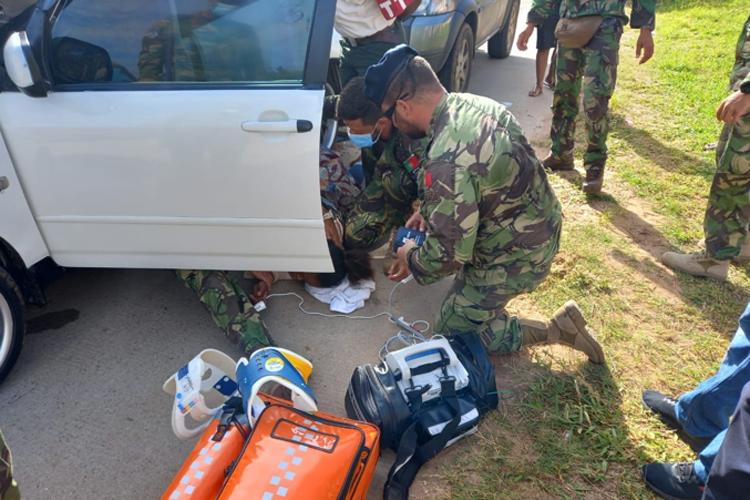 With no second to spare along with local Police authorities and Mozambican Navy instructors, EUTM-MOZ worked together to provide first response assistance to one seriously injured local national woman and evacuation to the nearest hospital.
The people of Katembe praised the swift and prompt collaboration to help this young woman.
Get well soon! Stay Safe!
#EstamosJuntos