THIS CONTENT HAS BEEN ARCHIVED
EU supports the victims of cyclone Gita in Tonga
Main Image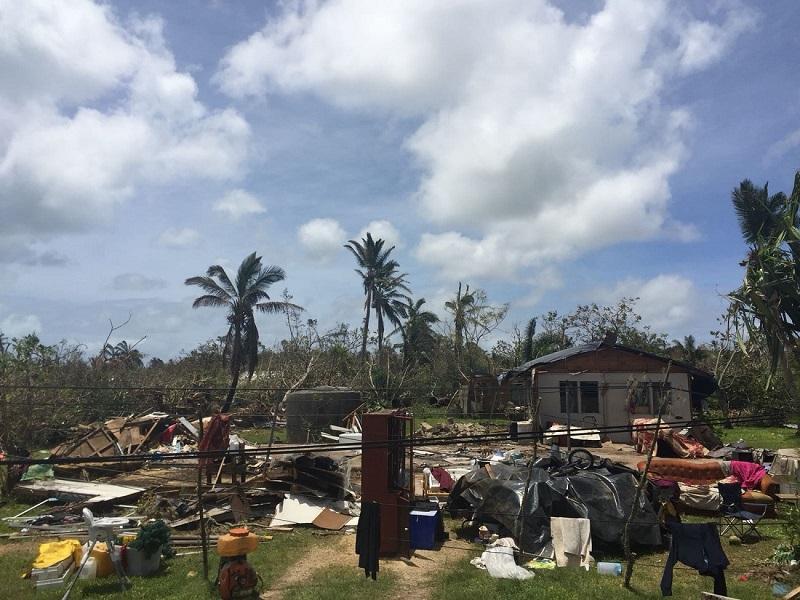 Text
Initial emergency assistance of €100 000 (TOP 265 390) has been provided to the Disaster Relief Emergency Fund (DREF) of the International Federation of Red Cross and Red Crescent Societies to help provide life-saving aid, starting with the most urgent needs for shelter, water and sanitation, as well as health assistance. The Commission has also activated the European satellite mapping system Copernicus, which has already provided maps of some of the most affected areas of the archipelago.
"Many people have been severely affected and the European Union has provided an initial amount of emergency assistance to support the work of the first responders on the ground to deliver vital assistance to the worst-hit parts of the impacted islands. Our thoughts go to the families of the victims and to all those affected," said Commissioner for Humanitarian Aid and Crisis Management Christos Stylianides.
A Commission humanitarian expert has also been dispatched to make a rapid assessment of the situation on the ground. The Commission's around-the-clock Emergency Response Coordination Centre is closely monitoring the situation on the islands and in the region.
Background
Cyclone Gita made landfall on the islands Tongatapu and Eua on 12 February. Damages are substantial and most of the country remains without electricity. The capital of Nuku'alofa is still largely paralysed by extensive floods and debris blocking most of the roads. UN OCHA reports that around 20% of Tongalapu's houses were damaged or destroyed. This is in addition to damages on some essential public buildings including a hospital, Parliament building, and meteorological station. Some 4 521 people, or 5% of the population of Tongalapu island are displaced in 108 evacuation centres. Floods and stagnant water, still present in many parts of the town, combined with destruction of infrastructure providing safe potable water to the residents of the country prompt fears of possible disease outbreaks.
The European Commission has signed a €3 million humanitarian delegation agreement with the International Federation of Red Cross and Red Crescent Societies (IFRC) to support the Federation's Disaster Relief Emergency Fund (DREF). Funds from the DREF are mainly allocated to "small-scale" disasters – those that do not give rise to a formal international appeal.
The Fund was established in 1985 and is supported by contributions from donors. Each time a National Red Cross or Red Crescent Society needs immediate financial support to respond to a disaster, it can request funds from the DREF. The delegation agreement between the IFRC and the European Commission's Civil Protection and Humanitarian Aid Operations enables the latter to replenish the DREF for agreed operations (that fit in with its humanitarian mandate) up to a total of €3 million.
For further information, please contact:
Pierre Prakash, Regional Information Officer for Asia and the Pacific, European Civil Protection and Humanitarian Aid Operations (ECHO): Pierre.Prakash@echofield.eu