EU project presents the Regional Disaster Risk Assessment report for Central Asia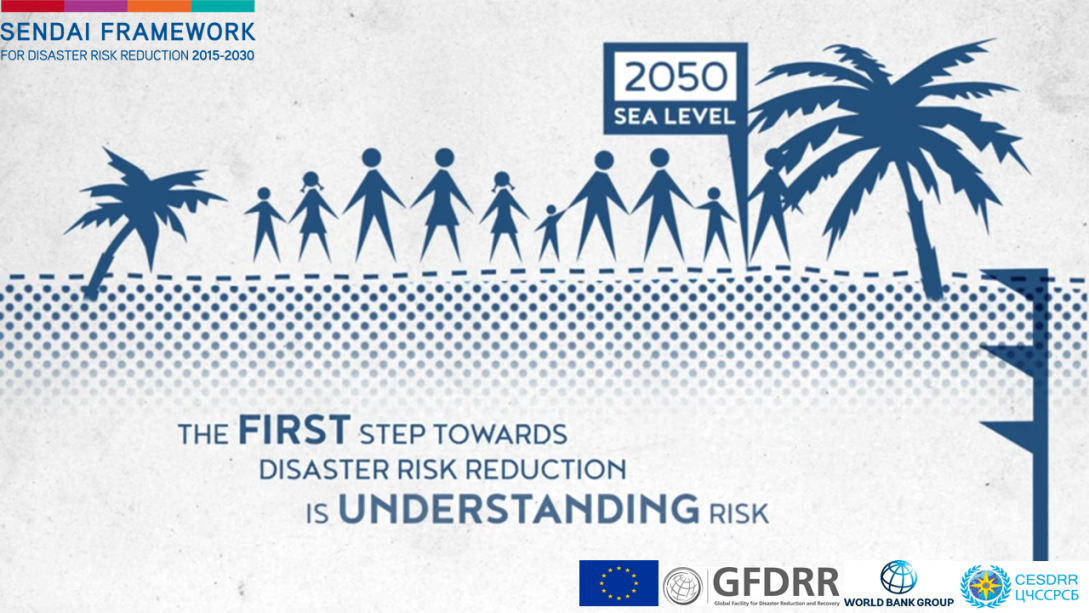 Nur-Sultan, 09 December 2020  - Today, in the frame of the European Union-funded Program "Strengthening Financial Resilience and Accelerating Risk Reduction in Central Asia" (SFRARR), the World Bank, together with the Center for Emergency Situations and Disaster Risk Reduction (CESDRR), organized the first of two Regional Disaster Risk Assessment meetings.
The purpose of the meeting was to present the plan of activities and an outline of the Report on Regional Disaster Risk Assessment by the consortium of Experts carrying out the assignment to members of the Regional Scientific-Technical Council (RSTC), EU representatives, and development partners.
The Report will be shared with the RSTC members for review in the next couple of days, so major comments and proposals will be discussed at the second meeting on January 11, 2021. Thereafter, technical work on the Regional Disaster Risk Assessments will commence.
For that, the World Bank, together with a consortium of Experts, will conduct probabilistic disaster risk assessments for earthquakes, fluvial and pluvial floods, and selective landslides. In addition, it is planned to build the capacity of local experts, institutions, and research groups with a role in Disaster Risk Management and emergency planning on exposure mapping and development/use of disaster risk information and its components. These activities constitute a key deliverable of the SFRARR Program, which will help inform possible disaster risk financing interventions at the regional level for medium to large-scale cross-border disaster risks. They will also contribute to decision-making on risk reduction, disaster, and climate-sensitive development in Kazakhstan, Kyrgyz Republic, Tajikistan, Turkmenistan, and Uzbekistan.
The overall objective of the EU funded SFRARR Program – managed by the Global Facility for Disaster Reduction and Recovery (GFDRR), implemented by the World Bank – is to build and strengthen Central Asian countries' resilience to disaster and climate risks through enhancing national and regional capacity for financial resilience, risk identification, and improved disaster risk management. A regional approach to disaster risk management and financing can significantly benefit countries in Central Asia by providing common analytics and metrics, training and sharing of knowledge and technology, development of solutions for national and regional/transboundary issues.
For additional information, please contact:Ms Chyi-Yun Huang for the World Bank in Central Asiaat chuang@worldbank.org; +1 202 473 55 61Yerkezhan Amriyeva, Press and Information Officer, EU Delegation to Kazakhstanat Yerkezhan.AMRIYEVA@eeas.europa.eu; +7 (7172) 97 45 67