New EU – UNDP initiative to strengthen youth resilience to violent extremism in Kazakhstan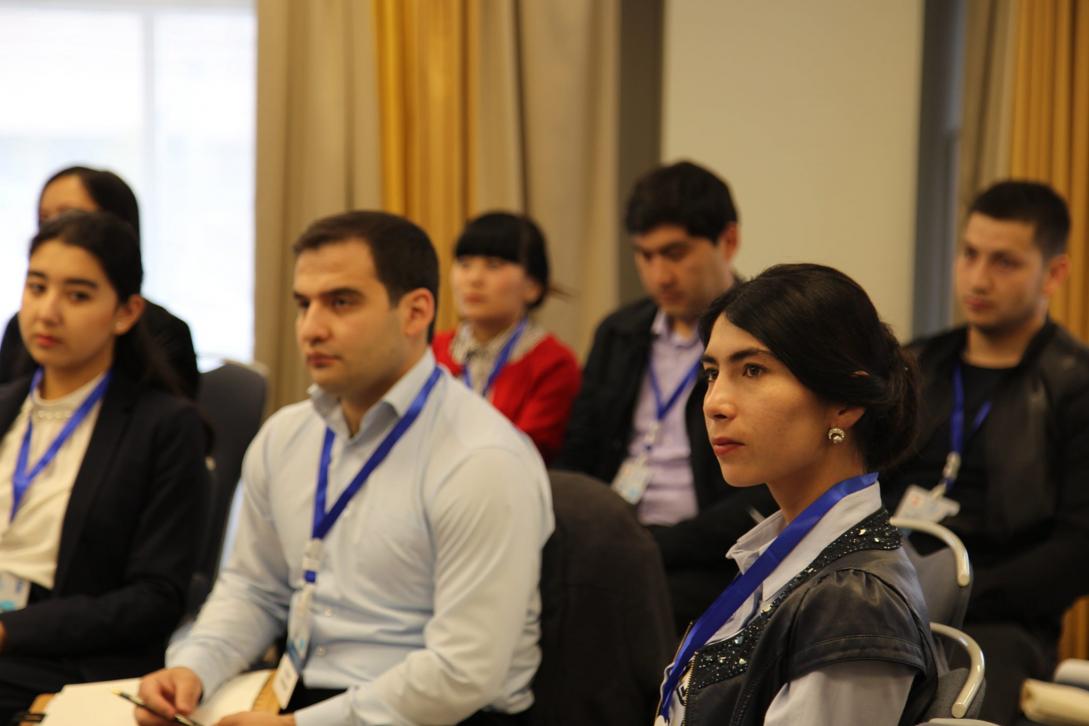 "The spread of violent extremism over years poses a significant threat to the international community's efforts to promote peace and security. It also undermines progress made towards fostering sustainable development and upholding human rights. We greatly welcome this partnership and support by the European Union in advancing our efforts to address radicalisation among vulnerable youth in Kazakhstan," stated Yakup Beris, UNDP Resident Representative in Kazakhstan.
"The European Union is unwaveringly committed to prevent and counter terrorism and violent extremism in all their forms and irrespective of their origin. Recognising that terrorism is a global phenomenon, the European Union prioritizes this field of cooperation with our partners around the world. Thanks to this partnership with the United Nations we continue to prevent and counter violent extremism and will also respond to and mitigate the social and economic impacts caused by the COVID-19 pandemic, which can exacerbate the conditions conducive to terrorism," noted Sven-Olov Carlsson, EU Ambassador to Kazakhstan.   
The STRIVE Asia initiative emphasizes the role of local community resilience in addressing violent extremism and thus uses counselling and mentorship support to individuals and their families in local communities to prevent radicalisation. Counseling and trauma-healing play a particularly important part in the initiative, as radicalisation is often associated with personal, psychological and emotional factors.
During five-day group trainings and individual consultations, youth from Aktobe and Karaganda regions were informed of the risks of violent extremism and equipped with specially developed materials on family values, dealing with stress and work-life balance issues, effective communication with their peers, relatives and subordinates.
The participants included young women and men from vulnerable socio-economic backgrounds graduating from high schools, students of vocational training institutions, self-employed and unemployed youth. Trainings and consultations also targeted another, equally important group of young leaders who can lead by example and deliver positive narratives for those who are struggling to find their own identities.
The STRIVE Asia project promotes a multi-stakeholder approach to address radicalization through engagement with governments, security actors, civil society and the private sector. In particular, it supports collaboration between municipalities, local civil society and communities in order to facilitate interventions that are designed and implemented as inclusive and responsive to the local needs as possible.
For more information, please contact the UNDP Communications Office in Kazakhstan by e-mail: undp.kz.media@undp.org or tel. +7 705 700 9793.
###
The European Union is made up of 27 Member States who have decided to gradually link together their know-how, resources and destinies. Together, during a period of enlargement of 60 years, they have built a zone of stability, democracy and sustainable development whilst maintaining cultural diversity, tolerance and individual freedoms. The European Union is committed to sharing its achievements and its values with countries and peoples beyond its borders.
UNDP is the leading United Nations organization fighting to end the injustice of poverty, inequality, and climate change. Working with our broad network of experts and partners in 170 countries, we help nations to build integrated, lasting solutions for people and planet. Learn more at undp.org or follow at @UNDP.