A Ukrainian victory is the only way to achieve peace in this devastating war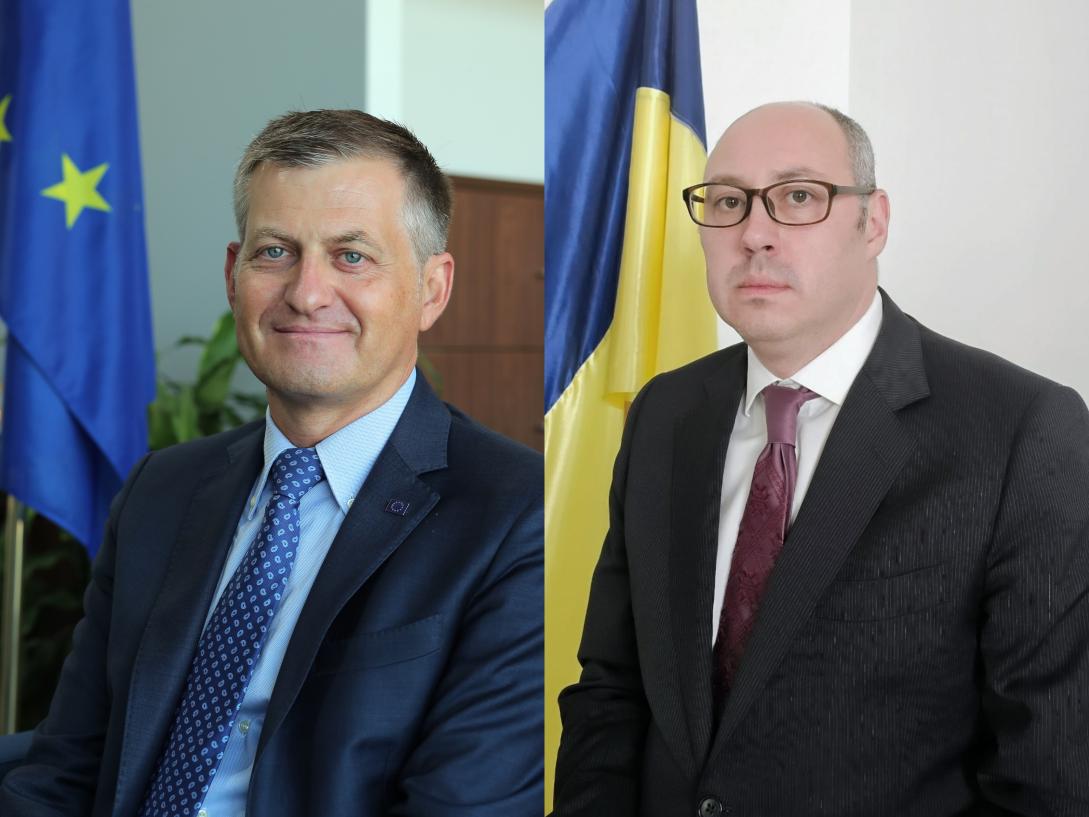 © EU Delegation to the UAE
As we mark one year since the start of Russia's devastating war against Ukraine, we stand united in our condemnation of the ongoing aggression and its impact on the people of Ukraine. This war is a clear violation of sovereignty, independence, territorial integrity and principles of international law as enshrined in the UN Charter. It is also a clear denial of the Ukrainian people's right to freely decide their own destiny.
The brutality of this blatant aggression is on display every day: millions displaced and uprooted from their lives, homes and infrastructure destroyed, entire neighbourhoods left in the dark without heat or electricity, and thousands of lives, including many children, lost in a senseless and brutal war. The EU stands by Ukraine in its right to defend itself against the scourge of evil.
The food, energy and economic crises that have resulted from the war have had far-reaching effects, not only for the people of Ukraine but for most countries around the world. The EU and Ukraine, in collaboration with partners, have done everything in their power to mitigate the consequences in order to alleviate the effects on the countries impacted the most. The EU-Ukraine Solidarity Lanes, launched in May 2022, is a case in point, providing a lifeline for the Ukrainian economy through crucial exports of its agricultural goods.
The EU and Ukraine have a long-standing, deep and comprehensive partnership, built on shared values and interests. We stand together in the face of this aggression. Over the past year, the EU has shown unwavering support for Ukraine by providing humanitarian aid, financial assistance, as well as political and military support. The EU and its partners have imposed some of the toughest economic sanctions on Russia.
The displacement of millions of people from their homes has created a severe humanitarian crisis that demands our immediate attention. Those Ukrainians who remain are faced with increasing attacks on vital infrastructure. The EU and Ukraine are working tirelessly to provide assistance to those in need. The EU and its member states have mobilised more than $50 billion to support Ukraine. This includes an emergency package focused on the immediate needs of internally displaced persons, including repair of damaged infrastructure, in particular heating, water and sewage facilities. The EU has also provided an unprecedented financial support package, in the form of highly concessional loans, with the first installment of over $3bn disbursed last month. This will not only help keep critical services running, but also ensure macroeconomic stability. The EU and its member states have also provided military assistance so that Ukraine can defend itself against its aggressor.
Global partners have also shown great solidarity with Ukraine. The UAE has supported Ukraine through diplomatic efforts, including its support for several UN General Assembly resolutions, in particular condemning the illegal annexation of parts of Ukraine. In addition, the UAE has provided $100 million in humanitarian aid and sent medical and relief supplies. More recently, the country sent 2,500 household electrical generators, to provide immediate support to citizens facing energy shortages.
Despite the efforts of the international community, the situation in Ukraine remains grim as Russia's violence continues to escalate. However, Russia is losing the narrative and on the battlefield. For peace to be achieved, Ukraine must win the war.
This is why continued military assistance to Ukraine is a necessary and justified step towards restoring peace and stability in the region. The goal is for Ukraine to overcome its aggressor and put an end to this devastating war as soon as possible avoiding that it becomes a prolonged war of attrition. The alternative is continued death and destruction in Ukraine, greater insecurity in Europe, and ongoing suffering around the world as energy and food supplies are affected. Neither Ukraine nor the EU started this war, which we never wanted. The responsibility lies solely with Russia.
There are those who argue that more weapons will only prolong the conflict and risk further escalation, and that diplomatic negotiations are the only solution. While Europe will always be open to any serious attempts for a negotiated end to the war, any such efforts must be pursued on Ukrainian terms, with full respect for its sovereignty and territorial integrity. Russia has so far made it clear that it intends to persist with the war. Until Russia changes its stance, the only way to end the war is to give Ukraine the means to defend itself and regain its territory.
The people of Ukraine deserve to live in peace, security and prosperity. This is why they have chosen a European path and aspire to become members of the EU. It is our responsibility to support them in this goal. The EU and Ukraine will continue to work together to promote peace and stability in Europe and to support the people of Ukraine as they work to rebuild their lives and their country.
As we mark one year since the start of the war in Ukraine, we renew our call for all nations to support Ukraine in its efforts to bring an end to this war. On this sad day, we urge all international partners to join us in this effort and to support a democratic, independent, sovereign, and prosperous Ukraine.
 (As published on The National)