#FieldVision | 'Maritime security has a real impact on economic development, regional security and the stability of Somalia. Our support is making a great difference'
The Gulf of Aden and the region at large are rich in resources, including but not limited to fisheries that could benefit Somali development and prosperity. The development of the maritime sector and a sustainable exploitation of its fisheries resources is therefore beneficial for the country in terms of food security, providing an alternative source to counter the country's ongoing food crisis due to severe drought.
The country, which has the longest coastline of Africa and is slowly emerging from decades of instability, faces numerous challenges related to insecurity, armed insurgencies and difficulties to implement the rule of law both at land and at sea. This is why the international community, and the European Union with its three CSDP missions (EU Naval Force – Operation ATALANTA, EU Training Mission and EU Capacity Building Mission), is committed to supporting the strengthening of Somali institutions to build a stable and secure society through the rehabilitation of the security sector architecture and structure.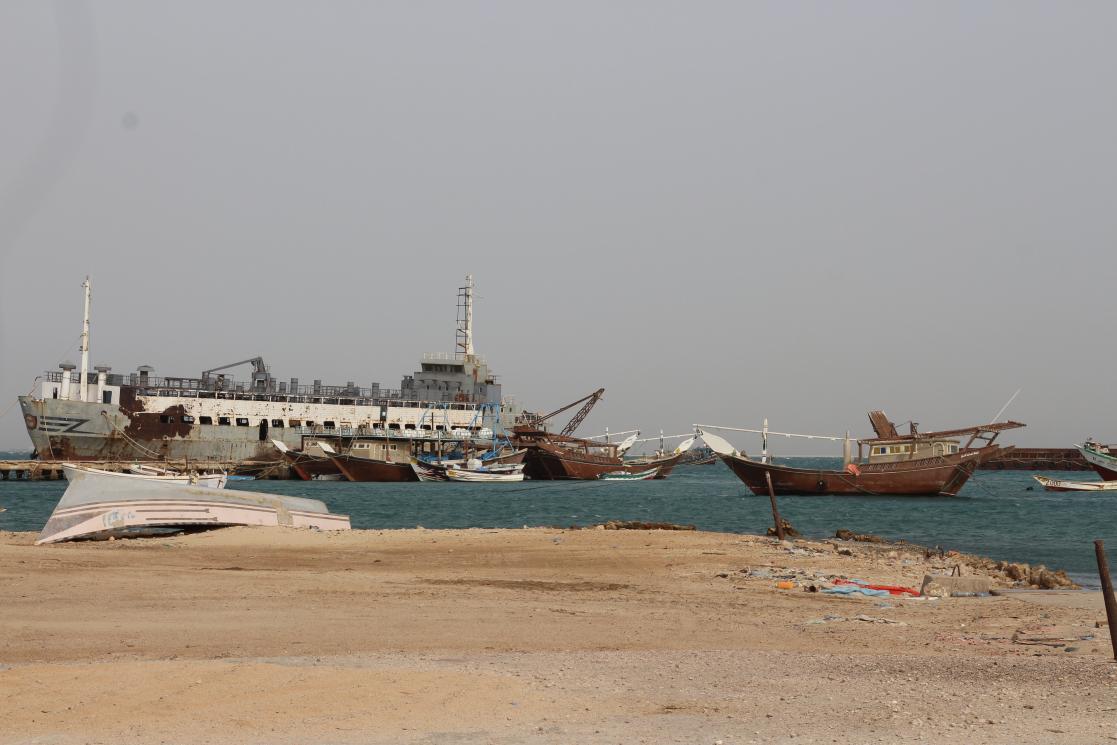 As part of these efforts, EUCAP Somalia opened a Field Office in Hargeisa, Somaliland, in 2014, where EU police, legal and maritime experts work on a daily basis with their Somali counterparts to design and run mentoring, advisory and training programmes in the area of security, governance and civilian law enforcement.
Admiral Kenneth is an expert in the maritime sector and the new Head of EUCAP's field office in Somaliland. His goal is to support local authorities to strengthen the Somali maritime and security sector. With over thirty years of experience in the maritime sector, he has worked for the Swedish Coast Guard providing support to other counties and EU agencies such as FRONTEX, European Fisheries Control Agency (EFCA) and European Maritime Safety Agency (EMSA).
'Our main role is to work hand in hand with counterparts from different authorities. But as Head of the field office, my duty is also to support other advisors in their tasks and to oversee the delivery of EUCAP's mandate in Somaliland', explains Kenneth.
'One of the goals of our work at EUCAP is to build institutional capacities with regard to the rule of law, ensuring the respect for human rights, gender equity and equality, and to contribute to peace and stability in the region, also by attaining sustainable development in the Horn of Africa' underlines Kenneth.  
In the maritime field, Somaliland institutions need support to become compliant with international standards and a reliable partner for Search and Rescue (SAR), as well as for handling environmental accidents.
Maritime security is paramount for the country, as it has a real impact on economic development, regional security and the stability of the entire region. This is why EUCAP works with Somali partners to strengthen the different roles and functions of the Coast Guard, providing training actions and equipment, including small constructions and prefab.
Building capacities of the Coast Guards helps to enforce rule of law and maritime sovereignty, maintaining good order at sea, countering piracy, trafficking networks, and illegal fishing. Working with a broad range of actors is key to achieve this: 'We aim at strengthening law enforcement agencies and, in the maritime sector, we have been working with the Somaliland Coast Guard since 2016. More recently, we have started working with other security sector institutions like the Police, but we also expanded our collaboration with other institutions such as the Attorney General's office, the Port Authority and fishing authorities', explains Kenneth.
The mission has now established a long and well-grounded partnership with Somaliland Coast Guard, based on mutual respect, which allows us to deepen our support and better respond to their needs in organisational structure and mandate.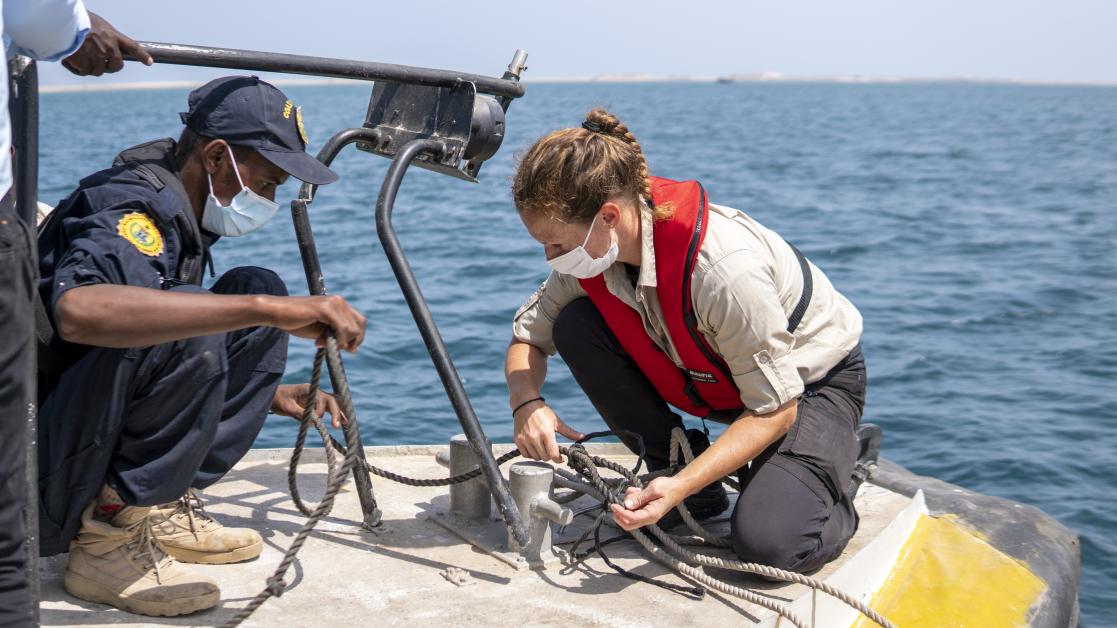 'We also tie bilateral agreements to provide ad- hoc support toward Specialised Team' stresses Kenneth. As an example, in February, a team of Swedish maritime experts trained Somaliland Coast Guard in an advanced level of Search and Rescue programme. This programme, which was first launched in 2021, includes modules of navigation, first aid, maintenance and repairing workshops'.
The training programme provides Coast Guard officers with a wide range of knowledge and tools to effectively perform their duties, including the lifeguard service along the beaches of Berbera. It also supports the operationalisation of the emergency response centre and the tool-free 991 for maritime emergencies in the country.
EUCAP also supports Somaliland partners to strengthen the rule of law, where 'we advocated for the development of maritime law on the Coast Guard which would clarify and regulate duties, security and maritime rights, in order to have a service fully dedicated and operational to ensure that resources at sea are not poached and that sea lanes along the Coastline are safer from illegal businesses' underscores Kenneth.
More recently, the environmental safeguard has become equally important, as oil spills are extremely dangerous and have devastating and immediate effects on the environment, human health and economy. On this front, EUCAP has supported Somaliland with a sponge equipment to soak up seawater in case of oil spill accidents. EUCAP currently advises the Port Authority on the most efficient type and use of equipment to handle oil spills in the harbour.
'Over the past few years, we started supporting the police sector to build capacities of leadership and officers through training actions in management, control, command and communication to improve operations ability. Our training actions are mostly Training of Traineres (ToT), so Somali partners could be able to train themselves. Our police advisers work with local Police Forces supporting strategic planning, operational structures, crisis management, orders and staff organisation capacitating security operations on the ground without disruptions'.
Since the establishment of EUCAP's field office in Hargeisa, Somalis have achieved a lot. 'As an example, in May, two boats from Yemen and two vehicles from Somaliland were captured during counter-smuggling operations. Coast Guard boats were maintained and repaired with EUCAP resources and skills gained through our advisory and training, including land and sea cooperation, were employed' says Admiral Kenneth, adding, 'there is still a lot that the mission can do to support security sector institutions'. 'It is important to go one step at a time', admits Kenneth. 'We have made good progress already, and are keen to support Somali partners further in other areas such as maritime civil law enforcement, the development of a more efficient Coast Guard, the development of the Maritime Domain Awareness (MDA) system and to enhance cooperation with neighbouring countries for information sharing'.
Admiral Kenneth NeijnesEUCAP Head of Field Office in Hargeisa