Maritime security: EU and Oman carry out joint naval exercise
The European Union (EU) and Oman conducted a joint naval exercise in the Arabian Sea off the coast of Salalah on 19 October 2021. The exercise involved naval assets of the EU Naval Force Somalia – Operation Atalanta and of the Royal Navy of Oman. The two sides practiced naval communication, complex tactical evolutions at sea and a search and rescue operation. After the exercise, the flagship of Operation Atalanta, frigate Victoria, paid a port call on Salalah.
This EU engagement with Oman is part of the EU's efforts to strengthen its partnership with the Gulf countries, as discussed by the EU Foreign Affairs Council on 18 October 2021. In addition, the newly adopted EU Strategy for Cooperation in the Indo-Pacific calls for increased joint activities with Indo-Pacific partners to promote maritime security in the region.
Oman welcomes the EU's stronger engagement in the Indo-Pacific and is interested in further developing its partnership with the EU.
The EU and Oman remain committed to maintaining the rules-based international order, freedom of navigation and overflight, and to enhance prosperity, stability and security in the region.
Image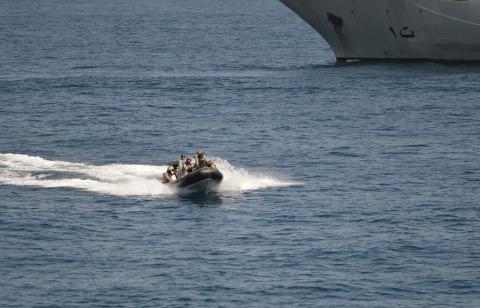 Image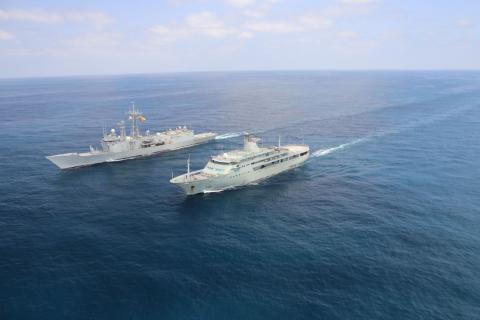 Image
Image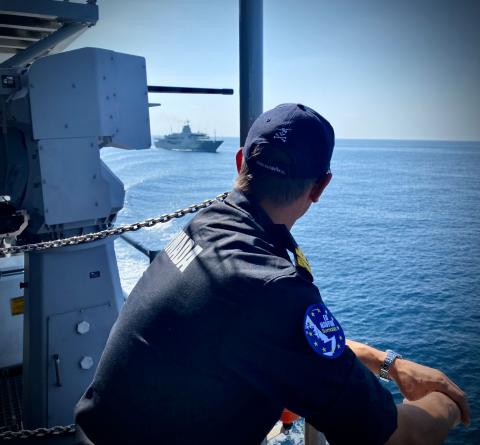 Click here to access the photo gallery.
CONTACT DETAILS
Peter Stano
Lead Spokesperson for Foreign Affairs and Security Policy
Nabila Massrali
Spokesperson for Foreign Affairs and Security Policy
nabila.massrali@ec.europa.eu
Xavier Cifre Quatresols
Press Officer for Foreign Affairs and Security Policy
xavier.cifre-quatresols@ec.europa.eu
Elisa Castillo Nieto
Press Officer for Foreign Affairs and Security
Elisa.CASTILLO-NIETO1@ext.ec.europa.eu