THIS CONTENT HAS BEEN ARCHIVED
First ever e-Residency card of Azerbaijan presented to the Head of the EU Delegation
Main Image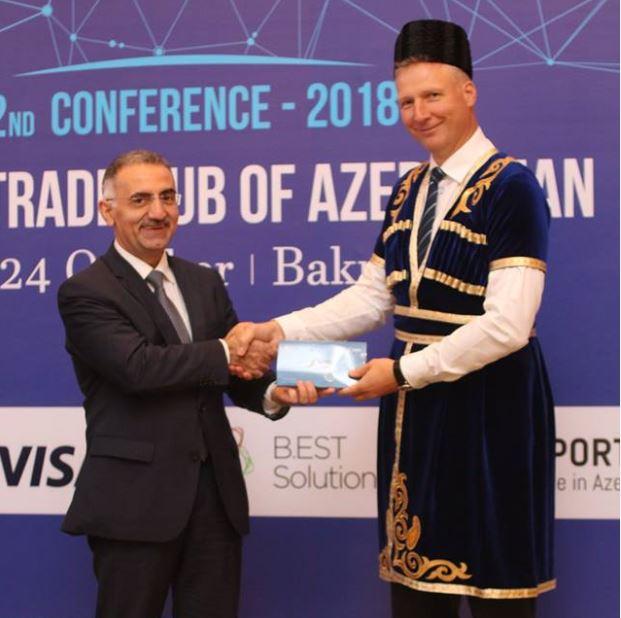 Text
Electronic (e-Residency) and mobile (m-Residency) programs were launched today in Baku at the event devoted to building of Digital Trade Hub in Azerbaijan. The country has become second after Estonia to launch e-Residency program aimed at provision of easy, fast and reliable services to foreign investors and businesses.
The development of e-governance and e-services in Azerbaijan has been for years supported by the European Union through numerous Twining and Technical assistance projects.
"I receive this first Azerbaijani e-Residence card as a symbolic gesture of your countries intention to further build and strengthen the partnership with the European Union aimed at enhancing our connectivity, building stronger economy based on international rules and transparency, and to developing people to people contacts", - said Kestutis Jankauskas at the ceremony.
At the speech delivered at the Digital Trade Hub event he presented recently launched  EU communication "Connecting Europe & Asia" where Azerbaijan can play key role, as well as outcomes and plans of the EU's Eastern Partnership meetings devoted to promotion of closer relationship.
Also, the first Azerbaijani m-residence (mobile residence) card was presented to Mr. Abdulaziz Othman Altwaijri,the General Director of ISESCO, symbolising the role of Azerbaijan as a "Digital Bridge" between Europe and Asia.