ABOUT US
About the Ambassador
Get to know Izabela MATUSZ, EU Ambassador to Panama
Ambassador Izabela MATUSZ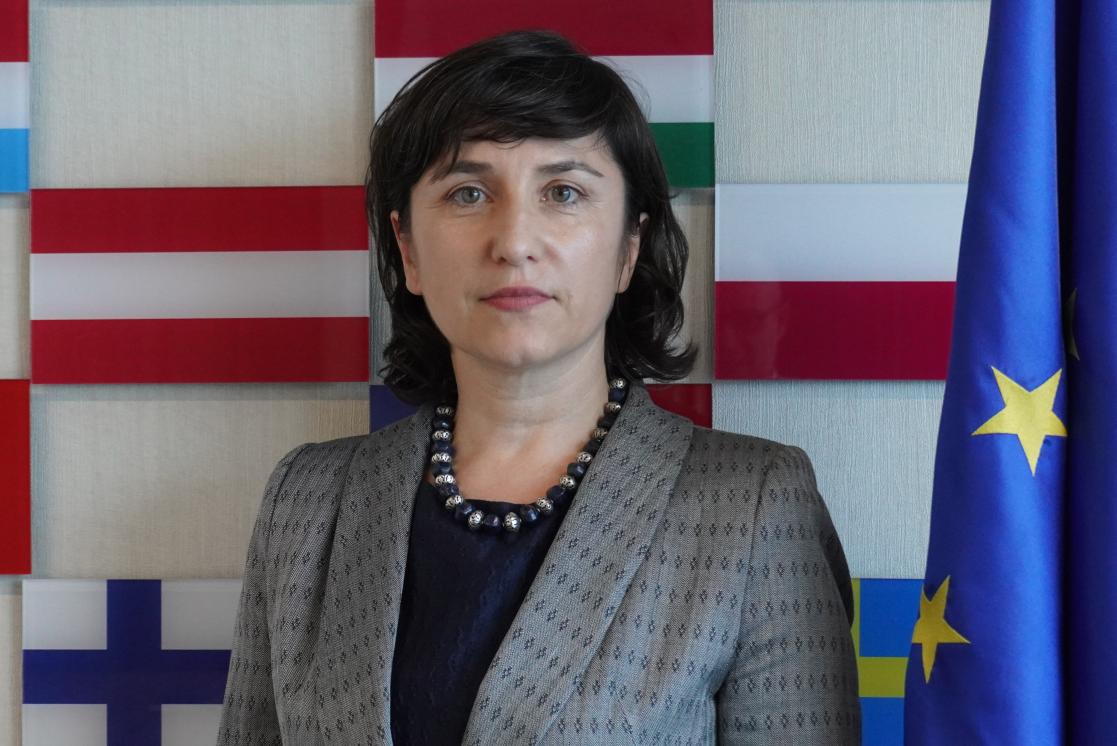 Welcome to the Delegation of the European Union in Panama!
On this website, you can find practical information about the European Union and our activities in the country.
With my arrival in Panama in September 2022, my priority as Ambassador will be to invest in matters of mutual interest in a positive agenda for the European Union and Panama, based on our commitment to be a preferred partner for Panama in the international scene. Another of my objectives will be to bring the European Union closer to the citizens, both to the Europeans residing in Panama and to the Panamanians, to the State institutions, at a local, regional and national level, to the private sector and, very especially, to civil society organizations.
In the convulsive times in which we live, surrounded by armed conflicts, food crises and health emergencies, which have led to an abrupt change in our way of life, now more than ever we must join our efforts to face global challenges.
The European Union has been present in Panama since 2003, although it was not until 2018 that the establishment of a Diplomatic Mission in the country was made official. In all these years, the geographical distance that separates Europe and Panama has never been an impediment to bringing the European Union, and its more than 447 million inhabitants, closer to this beautiful land and its people, to intensify our agenda in relevant areas such as freedom, democracy, equality, the rule of law and respect for human rights, including the rights of persons belonging to minorities.
The European Union and its Member States continue to be one of the main partners in all of Latin America, and especially in Central America, strengthening political, economic, commercial and cooperation ties between our peoples. In addition, the privileged geographical position of Panama and its outstanding role as a political, maritime and logistics hub of the Americas, uniting continents and people, make our relationship even more intense and deep, based on mutual respect and values that we share, in a society characterized by pluralism, non-discrimination, tolerance, justice, solidarity and equality between women and men.
With Panama we share our deepest values in a relationship that has intensified and strengthened over the years. The agreements signed between the European Union and Panama, both regionally and bilaterally, provide us with the legal and political instruments necessary to face these great challenges that transcend borders, such as climate change and environmental protection, social cohesion, sustainable development, citizen security, including the fight against transnational organized crime and drug trafficking, the defense of Human Rights and fundamental freedoms, and values as noble as world peace and security.
As Ambassador of the European Union in this great country, I will be present whenever you need me, and I assure you that you will find in me an ally of Panama and its people, the Panamanian citizens, the true protagonists of progress to build a fair, egalitarian and modern society, with opportunities for everyone.
Together we add up and we are stronger!
 
Izabela MATUSZ