Team Europe study visit to the Aral Sea region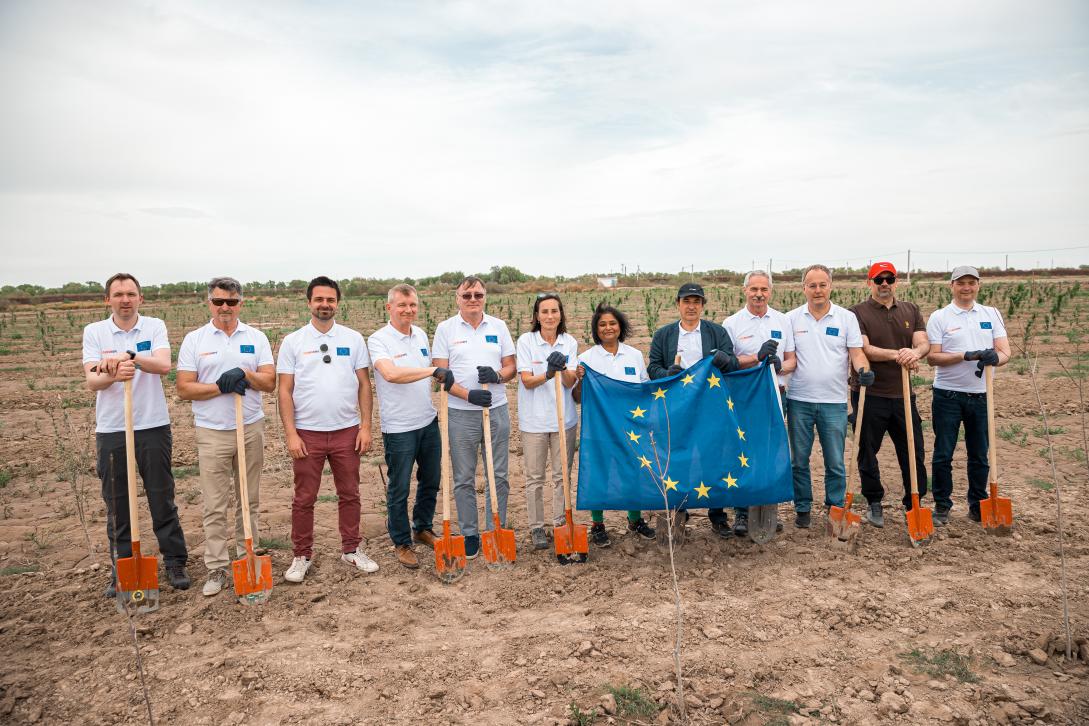 The main aim of the mission arranged in the framework of #TeamEurope was to increase awareness of the impact of the Aral Sea disaster as well as of EU's contribution to the UN Multi-Partner Human Security Trust Fund for the Aral Sea region. The visit was also a chance to speak about EU policies, especially with regards to the European Green Deal, and commitment to environmental protection, fighting climate change and increasing biodiversity.
The visit was combined with a tree planting ceremony during which the Ambassadors planted the first out of the 27 000 trees donated by the EU to address the issue of desertification and toxic movement and installed a commemorative plaque marking the EU and its Member States' contribution to the region's green future.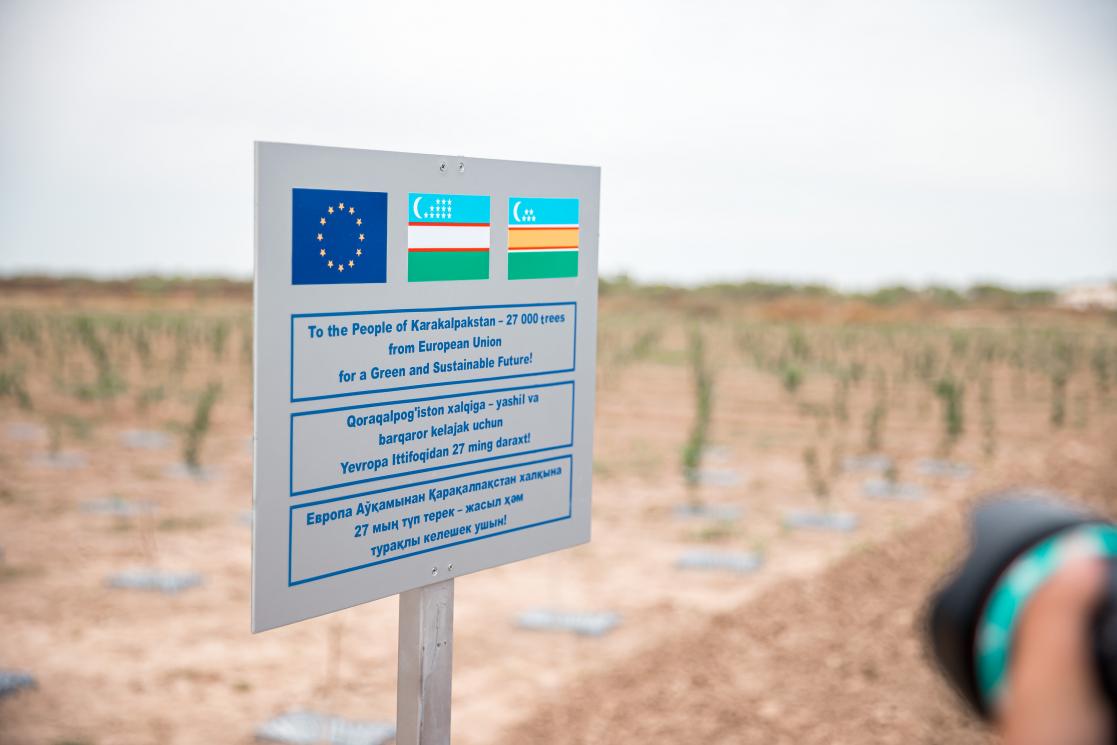 The drying up of the Aral Sea, which was the fourth largest lake in the world until the 1960s, is among the greatest human-made global environmental disasters whose negative effects go beyond national and regional boundaries. It has affected the livelihoods of millions of people living in the region, with the epicentre in the Republic of Karakalpakstan, Uzbekistan.
An evolving crisis, the Aral Sea disaster has a number of negative consequences, including land degradation and desertification, shortage of drinking water, malnutrition, and deterioration of health conditions and the livelihoods of the local population.
The socio-economic and environmental consequences are further complicated by the rapid speed of its negative effects. The EU supports a number of initiatives in Uzbekistan aimed at rehabilitation of the disaster area. Among them is the Uzbekistan Government's project "My Garden in the Aral Sea" intended to transform the Aralkum desert and neighbouring settlements in Karakalpakstan into a forest adapted to the climatic conditions of the region.