Child soldier: a wound that needs lifelong healing
Almost two years into the pandemic, children living in conflict situations continue to see their vulnerability to grave violations exacerbated due to poverty, disrupted education and lack of opportunities. From Sierra Leone to Colombia, Somalia and Afghanistan, armed forces and armed groups continue to recruit and use tens of thousands boys and girls every year.
Wars have a devastating impact on the mental health and wellbeing of millions of boys and girls around the world, according to the annual report of the Special Representative of the UN Secretary-General for Children and Armed Conflict to the Human Rights Council. The report, covering the period between December 2020 and December 2021, emphasizes the importance of long-term and sustainable funding for mental health and psychosocial programming in humanitarian contexts, particularly amidst the COVID-19 pandemic.
"The recruitment and use of children exposes them to serious harm that can cause life-long damage to their physical and psychological health", says Kevin, a Trauma Healing and Rehabilitation Officer at the Whitaker Peace and Development Initiative (WPDI) Office in Uganda. Depression provoked by one very traumatic and sudden event, suicidal tendencies, anxiety, aggressive behaviours, social withdrawal from the community, discrimination or stigmatization are among the most common traumas observed by Kevin amongst children victims of grave violations in armed conflicts.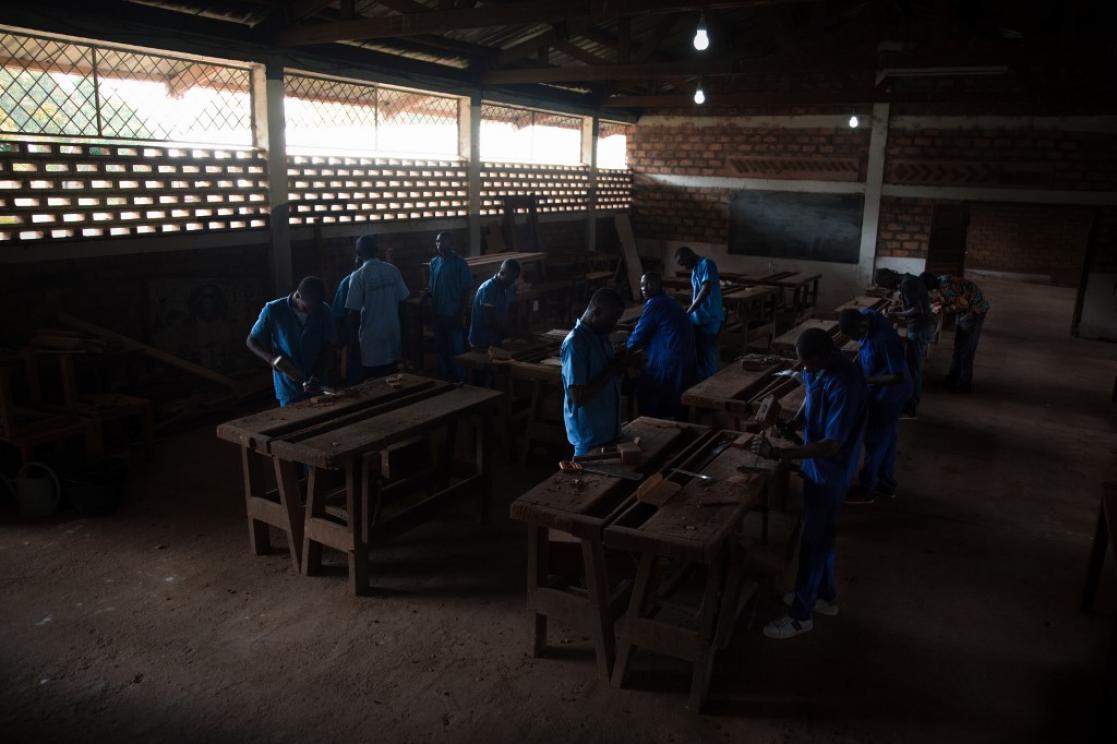 Former chld soldiers attend mechanics courses at the Don Bosco training centre in Bangui on October 14, 2019 / FLORENT VERGNES / AFP
2021 marked 25 years since the adoption of General Assembly Resolution 51/77, which created the mandate of the Special Representative for Children and Armed Conflict. The Study on the evolution of the Children and Armed Conflict mandate 1996-2021, published in January, provides an in-depth view of 25 years' of work for conflict-affected children, as well as some recommendations on the way forward.
The EU's Action Plan on Human Rights and Democracy (2020-2024), adopted in November 2020, sets out concrete objectives for the protection of children in armed conflicts. This political commitment is supported by development and humanitarian projects, including in Colombia, Myanmar, Nigeria, Pakistan, Somalia, South Sudan, Syria and Yemen.
---
See also