Connecting Europe and the world for a sustainable future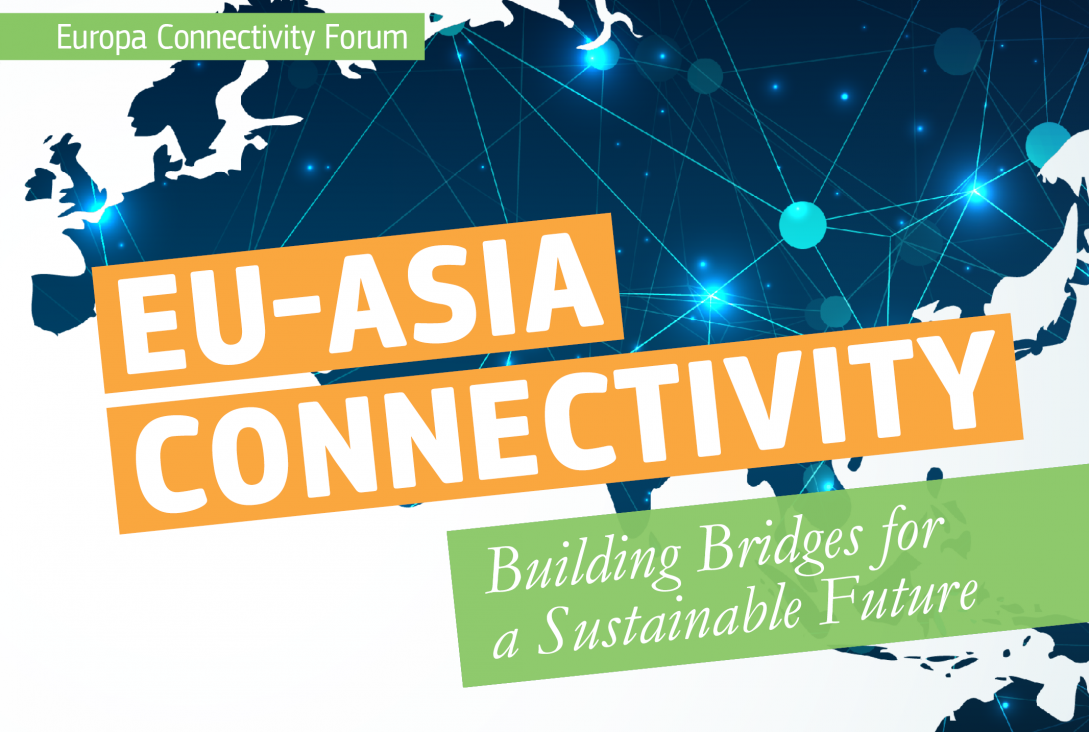 Connectivity is a clear megatrend of the 21st century. The rapidly expanding interdependence between world regions provides unprecedented opportunities to enhance the well-being, safety and resilience of countries and societies. But it also raises new challenges, in particular as global power shifts put pressure on the rules-based multilateral order that has been the lifeline of global stability and prosperity in past decades. Against this backdrop, strengthening ties between Europe and other world regions – and especially like-minded partners – is imperative and requires new channels for constructive dialogue, enhanced cooperation and mutually beneficial exchanges. In 2018 the EU adopted a Communication on Connecting Europe and Asia: Building Blocks for an EU Strategy, and the first Europa Connectivity Forum focus on this dimension, reflecting the existing close cooperation between the EU and its Asia-Pacific partners and the growing economic weight of the Euro-Asia-Pacific space, which accounts for 65% of world GDP, and contributed 71% of global growth in 2018. The focus reflects also the practical progress made with our Asian partners, in particular Japan, to create a joint framework for global action in this field. 

 Building on the EU-Japan Economic Partnership Agreement – the largest trade deal in the world – and the Strategic Partnership Agreement, European Commission President Jean-Claude Juncker and Shinzo Abe, Prime Minister of Japan signed the Connectivity Partnership with Japan. The Connectivity Partnership is the first of its kind entered into by the EU and ensures openness, transparency, and a level playing field for investors and businesses."We believe in sustainability and level playing field, in working hand in hand with the private sector and investment in knowledge and people," highlighted EU ambassador-at-large for connectivity, Romana Vlahutin. "By definition, Connectivity is not something you can do alone. It is about partnerships, connecting and exchanging, about the rules that make us trust each other's. Today European Union is concluding its first Connectivity Partnership with Japan, confirming our common values and the same ambition to work for the wellbeing of our societies and our planet" Vlahutin added.https://twitter.com/eu_eeas/status/1177501076309700608 The full day of discussions further examined connectivity from various angles, from geopolitics and economics to standards and finance.
---
See Also